Poland's prime minister today confirmed that children are expected to be able to return to school as normal in September. However, the government has admitted that, if a second wave of the virus strikes, some forms of online teaching may have to continue.
There has been confusion over the shape of teaching in Poland, with parents and carers left uncertain as to whether schools could safely restart in-person teaching after the summer.
Some are concerned that pupils' education is suffering from remote learning. A petition expressing opposition to the continuation of online teaching from September has been signed by more than 50,000 people, reports Dziennik.pl.
In response, a spokesperson for the education ministry, Anna Ostrowska, said yesterday that the ministry is preparing for lessons to get underway in person in classrooms at the beginning of the new school year.
But she added that the ministry is also working on improving school curricula and tools for online learning to ensure that teachers are equipped to use this method if necessary.
Ostrowska said that the ministry "would like students to be able to return to traditional school education in full-time mode," but that this may be impossible if the epidemic develops. "For us, the safety of students, parents, teachers and principals is key," she explained.
Today, Mateusz Morawiecki, the prime minister, confirmed in an interview with TVP3 Łódź that there had been a "decision" that "from the beginning of September children and young people are coming back to school".
In the event of a second wave of the coronavirus in the autumn, there would be fewer lockdown restrictions, he assured. "We have much more experience and we do not intend to shut down the economy as much as we have done so far," said Morawiecki.
The health minister, Łukasz Szumowski, also expressed his hopes that students would return to school as normal from September. But, speaking on Wirtualna Polska and Polsat's current affairs show "Newsroom", Szumowski admitted that the course of the pandemic was still uncertain in Poland, and so various options for future teaching should be considered.
"We are not planning remote teaching at the moment from September," explained Szumowski. "The plan is that children return normally, but, as I said, the epidemic is unpredictable."
Earlier this month, trade unionists appealed to the education ministry for better training in remote teaching over summer, to ensure effective planning for next year, reports TVN24.
A report on distance learning in Poland during the coronavirus epidemic revealed that 60% of parents rated teachers and schools well for remote classes, although 45% of teachers reported feeling underprepared, according to RMF24.
"This type of teaching requires tremendous self-discipline and I agree that a large proportion of children and young people are not prepared for it," admitted education minister Dariusz Piontkowski earlier this month, speaking to Polskie Radio.
Although Poland continues to have a low rate of coronavirus infections and deaths by European standards, it is also one of the few European countries that has not noted a decline in new and active cases of the virus.
School education in the unprecedented conditions of lockdown has presented major challenges to many teachers, who have often lacked sufficient preparation and tools, while some students – especially those already from underprivileged groups – have also been left behind.
Poorer students faced a lack of access to education as a result of limited computer resources. Even after the ministry of digital affairs announced a programme to allocate 180 million zloty for computer equipment and internet access for students and teachers, some suggested this did not go far enough to help.
There were also concerns that increased household responsibilities, as well as pressures on parents working remotely, meant home environments were not conducive to learning.
To help amuse children left at home, the Polish government launched a Minecraft server including educational activities and competitions. One school also organised virtual reality lessons via the Half-Life: Alyx game, which were arranged with the help of a local VR Studio.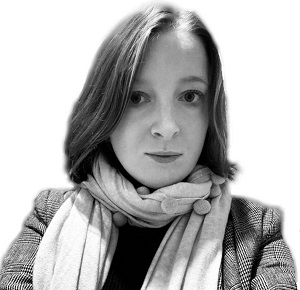 Juliette Bretan is a freelance journalist covering Polish and Eastern European current affairs and culture. Her work has featured on the BBC World Service, and in CityMetric, The Independent, Ozy, New Eastern Europe and Culture.pl.