The lower house of the Poland's parliament, the Sejm, has voted overwhelmingly to pass legislation awarding up to three monthly payments to people made redundant as a result of the coronavirus epidemic.
The so-called "solidarity supplement" bill, proposed by President Andrzej Duda, who is currently campaigning for reelection, foresees payments of 1,400 zloty (316 euro) per month between 1 June and 31 August 2020 to individuals laid off from work after 15 March and with at least 60 days of insurance coverage from employment in 2020.
People not yet eligible for unemployment benefit will receive the full amount, and those receiving benefits will also have their monthly payments raised to 1,200 (271 euro) for the three-month period.
Around half a million people are expected to benefit, almost 40% of whom (193,000) are currently not entitled to unemployment benefits, reports RMF. The estimated total cost of solidarity payments is almost 1.5 billion zloty.
"From the start of the pandemic, the president has been actively involved in combating it, in particular the adverse economic and social effects," said Paweł Mucha, the deputy head of Duda's office, referring to the government's "anti-crisis shields" that the president has supported.
The vast majority of members of parliament (430) voted in favour of the bill, with just 15 against and nine abstentions. But some opposition MPs, despite supporting it, voiced criticism nevertheless.
Borys Budka, leader of the centrist Civic Platform, the main opposition party, claimed that the president was simply copying the policies that the opposition had proposed months earlier, reports TVN24.
"I'm glad that President Duda is finally trying to understand what true solidarity is, because for the last five years of his presidency the word has been distorted," Budka said.
Meanwhile Adrian Zandberg, a leader of the left-wing Together (Razem), said that his party would support any increase in benefits to people who have lost jobs, but argued that the president's bill did not go far enough.
As well as not applying to people without permanent employment contracts, it provides lower payments to employees of companies than to business owners, and the new unemployment benefit is too low, Zandberg said, quoted by TVN 24.
Jacek Protasiewicz of the centre-right Polish Coalition agreed that the bill did not do enough, saying that it contained "a few good solutions" but describing the supplement as "alms", which amount to just two thirds of the minimum wage.
Protasiewicz also complained at the length of time it had taken to prepare a "straightforward" bill, when the government had found time to prepare four versions of the "anti-crisis shield" as well as dealing with various other issues.
The solidarity supplement was first promised by President Duda at his election convention on 1 May, when he initially spoke of increasing unemployment benefit to 1,200 zloty in addition to a supplement of 1,300 zloty, reports OKO.press.
The proposal was then announced two weeks later, with adjusted figures, by Prime Minister Mateusz Morawiecki, whose Law and Justice (PiS) party is allied with Duda, reports Business Insider.
Poland's unemployment rate unexpectedly fell slightly in March, to 5.4%, but at the time the development minister warned that it could rise to 9-10%. Prior to the crisis, it had dropped to record lows, and was among the lowest in the European Union.
Yet unemployment benefit also remains relatively low. People who have worked between five and 20 years receive 741.87 zloty (167 euro) per month for the first three months and 592.52 zloty (134 euro) for the next three, while those who have worked for less than five years are entitled to 20% less.
Main image credit: Łukasz Błasikiewicz/Sejm RP/Flickr (under CC BY 2.0)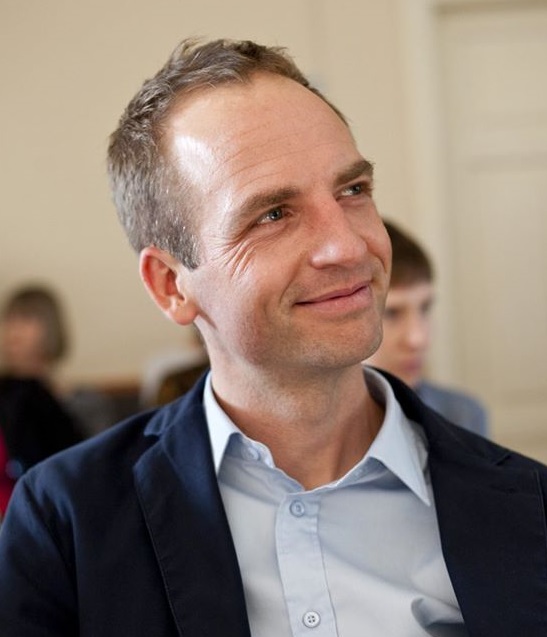 Ben Koschalka is a translator and the assistant editor at Notes from Poland. Originally from Britain, he has lived in Kraków since 2005.