The Muslim Religious Union in Poland (MZR) has launched a new Polish-language portal to provide online resources on Islam and to challenge common stereotypes about the community.
The MZR, established in 1925, is the oldest Muslim organisation in Poland. It represents in particular the Lipka Tatars, who have lived in the borderlands between what is now Poland, Lithuania and Belarus since the 14th century, making them one of Europe's oldest continuously existing Muslim communities.
Dagmara Sulkiewicz, the administrator of the new site, muzulmanie.pl, said it is intended to teach both Muslims and non-Muslims about the practices and nature of the religion. Islam is not just prayer, she explains, but a faith which covers every part of a Muslim's life.
"We were thinking about building the page and what we would like to convey," she said. "Of course, basic information about the Five Pillars of Faith, but also aspects of everyday life, such as medicine, which is inherent in our lives."
This includes, for example, a section of the website titled "Eco-Islam", which discusses religious teachings about the environment and how they can be put into practice.
"There is a great need to provide reliable information about the religion," said the website's editor, Barbara Pawlic-Miśkiewicz. "There are still whole groups of people in the country who have absolutely no idea about the existence of Tatars."
The Tatar population has declined in Poland, and today stands at between a few hundred and a couple of thousand, depending on different definitions and estimates. Historically, the community has served Poland in various wars, included in King John III Sobieski's army that defeated the Ottoman Empire at the Battle of Vienna.
Tatars are currently fundraising to erect a plaque in Warsaw to commemorate their predecessors who fought in defence of Poland, with plans for the unveiling to take place on the centenary of the Battle of Warsaw in August this year, reports WNP.pl.
Last surviving member of Poland's 1st Tatar Squadron, a unit made up of Tatar Muslims, has died aged 103. Stefan Mustafa Abramowicz served during defence of Poland in 1939, then later, after time in Soviet camps, in Anders' Army during Italian Campaign https://t.co/kkrCHS7sbl

— Notes from Poland 🇵🇱 (@notesfrompoland) April 11, 2018
The majority of Poland's Muslims – whose number stands at between 20,000-25,000, according to estimates by the MZR – are not of Lipka Tatar origin. Most are more recent arrivals, with Poland recording levels of immigration unprecedented in its history and among the highest in the EU.
Last year, the Imam of Warsaw's Islamic Cultural Centre called for another mosque to be created in the city, saying that increased numbers had caused overcrowding in the current buildings.
At the same time, there has been an increase in anti-Muslim sentiment among Poles, with foreign Muslims often viewed as a threat to Polish tradition. Such concerns were stoked during the 2015 refugee crisis, but have continued to be cultivated by the ruling Law and Justice (PiS) party since.
Last year, Jarosław Kaczyński, the chairman of PiS and Poland's de facto leader, described Islam as a "cultural offensive" that "Europe must defend itself" from.
In April this year, Zbigniew Ziobro, the justice minister, said that Poland's refusal to take in its EU quota of refugees had "defended [the country's] sovereignty against the foreign culture of Islam", which the EU "wanted to impose" on Poland.
In November 2019, two people were arrested in Warsaw and Szczecin on suspicion of plotting terrorist attacks against Muslims in Poland modelled on Anders Breivik's actions in Norway.
A regular survey by CBOS asking Poles about their attitudes towards various national and ethnic groups found this year that that "Arabs" were the most disliked, with 55% expressing negative sentiment towards them.
The same pollster found last year that 45% of Poles express negative views of Muslims in general, more than for any other religious group included in the survey. Only 17% hold a positive view.
Pawlic-Miśkiewicz hopes that the new website will help challenge harmful attitudes towards Islam. "We believe that it will be a source of information for all those interested in breaking stereotypes and false ideas," she said.
Main image credit: Poland MFA/Flickr (under CC BY-NC 2.0)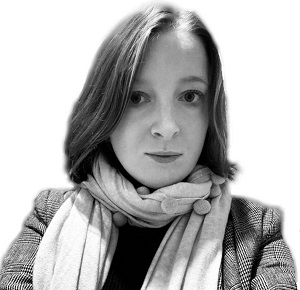 Juliette Bretan is a freelance journalist covering Polish and Eastern European current affairs and culture. Her work has featured on the BBC World Service, and in CityMetric, The Independent, Ozy, New Eastern Europe and Culture.pl.