From the start of this week, customers of mobile operator Plus have been able to use 5G technology, as the operator becomes the first in Poland to launch a commercial 5G network.
Nearly 900,000 customers in the cites of Warsaw, Gdańsk, Katowice, Łódź, Poznań, Szczecin and Wrocław will have access to the network, reports news weekly Wprost.
"Poland has joined the leading countries in the European and global technology race,"  Mirosław Błaszczyk, CEO of Cyfrowy Polsat and Polkomtel, the operator of the Plus network, told Gazeta Wyborcza. "I am glad that the first Plus customers will be able to benefit from 5G, the fastest wireless internet."
The network will operate at a frequency of 2.6 GHz, with plans to increase the bandwidth in the future to allow even faster data transfers. There are currently 100 transmitters across the seven cities involved in the scheme, with a further 600 proposed to be built around Warsaw alone, reports Interia, as the network expands to provide coverage to 3 million people by 2021.
The rollout of 5G in Poland, however, has not gone without criticism. According to Business Insider, key regulations on the new generation network prepared by the digital affairs ministry are yet to be finalised, with security concerns remaining.
Many such concerns stem from the fact that Polish telecommunications infrastructure has been heavily reliant on Chinese provider Huawei due to its low prices, with the company's equipment previously used by Polish operators in 5G trials.
At the start of 2019, a Huawei employee in Poland was arrested on suspicion of espionage. In July, the Chinese firm announced plans to invest three billion zloty in Poland over the next five years, though warned that this investment could be reduced if it does not play a part in developing the country's 5G network. 
In September, Prime Minister Mateusz Morawiecki signed a joint declaration with US Vice President Mike Pence on protecting 5G networks from untrustworthy suppliers, including an evaluation of whether they are controlled by foreign governments. The deal was seen as part of the Trump administration's efforts to push back against Huawei.
A @Reuters special report on 'how Poland became a front in the cold war between the U.S. and China', including an interview with the Chinese @Huawei executive arrested in Poland earlier this year on espionage charges (and subsequently fired by the firm) https://t.co/ld38Cjfhel

— Notes from Poland 🇵🇱 (@notesfrompoland) July 2, 2019
But last month, a Polish government minister told Reuters that it was unlikely that Poland could exclude all Huawei equipment from its next generation mobile networks, and instead would focus on improving security.
Karol Okoński, a former deputy digital affairs minister in charge of cyber security, said the country would be unable to finance the replacement of Huawei equipment by telecoms operators, but could look into imposing further restrictions around 5G networks.
Some of these security measures could surpass EU recommendations, reports Politico, with digital affairs minister Marek Zagórski saying that they would "limit the use of [telecom equipment] vendors who are suspicious or who are not necessarily trustworthy, or who do not stick to the security standards."
Play, Poland's biggest mobile operator, has also warned that a complete ban on Huawei could raise prices and limit technological development, telling Reuters that they had not found any security issues with the equipment.
Like other countries, Poland has also seen 5G conspiracy theories given greater prominence during the coronavirus pandemic. Many were prominent at a large protest in Warsaw last week against the government's lockdown measures.
Some activists encouraged the public to destroy 5G antennae, claiming inspiration from recent acts of vandalism and arson against telecommunications transmitters in other European countries.
Last month, a right-wing news weekly with close links to the ruling party published an article calling for further "investigation and clarification" of the dangers of 5G and its potential links to coronavirus, along with a number of other conspiracy theories linking the pandemic to Bill Gates, George Soros and vaccines.
Polish news weekly Sieci has published a whole article spreading coronaviris conspiracy theories relating to 5G, Bill Gates, George Soros, the WHO and vaccines.

Sieci is closely linked to the Polish ruling party and gets generous state advertising funding. https://t.co/LYyn0DKO1n

— Daniel Tilles (@danieltilles1) April 27, 2020
Main image credit: Plus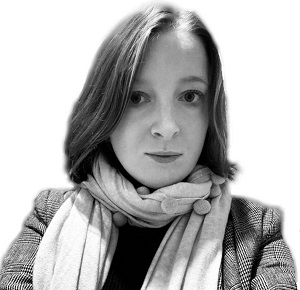 Juliette Bretan is a freelance journalist covering Polish and Eastern European current affairs and culture. Her work has featured on the BBC World Service, and in CityMetric, The Independent, Ozy, New Eastern Europe and Culture.pl.