In response to the strict measures imposed by the Polish government to tackle the coronavirus outbreak, many Polish galleries, museums, universities and other institutions have turned to the internet to provide services to the shutdown nation.
As Sunday morning, Poland has had 111 confirmed cases of coronavirus, including three people who have died. In response to the outbreak, the government on Wednesday closed all schools, museums, galleries and many other institutions, declaring that it was "time to quarantine our entire society".
Further measures followed on Friday, when international air and rail links were suspended, foreigners barred from entering the country, returning Poles required to go into quarantine, public gatherings of over 50 people banned, and restaurants and cafes closed. The government has encouraged people to stay at home.
With the new restrictions in place, a campaign under the hashtag #zostańwdomu (#stayathome) has been gaining traction online, with several institutions deciding to launch or boost online offerings to meet demand for those stuck indoors.
One institution that has gone digital is the Warsaw Uprising Museum. On Monday, it will begin a live broadcast on its Facebook page, including a virtual tour of the Museum, online history lessons for elementary and high school students, and historical lectures.
W związku z decyzjami rządu oraz Prezydenta m. st. Warszawy Muzeum Powstania Warszawskiego zostaje zamknięte do odwołania. Równocześnie informujemy, że swoją ofertę edukacyjną i kulturalną przenosimy do przestrzeni wirtualnej. Więcej ➡ https://t.co/nLJp1pOwAO pic.twitter.com/Ggm4e6sWGD

— MuzeumPowstania1944 (@1944pl) March 11, 2020
The Wawel Royal Castle in Kraków has also launched a new series of museum stories online, called #przezdziurkęodklucza (#throughthekeyhole), which debuted on Friday on Facebook. The short videos showcase various aspects of the museum, its gardens, and the perspectives of curators on different collections.
The Zachęta National Gallery of Art in Warsaw is running online tours on Fridays and Sundays. According to Onet, the gallery is in the process of digitising exhibitions, with the possibility of virtual viewing in 360 degrees. "In this symbolic way we can try to show you everything that is waiting in Zachęta for the re-opening of the institution," said the gallery.
Previously existing online exhibitions are also still accessible, including a virtual tour of the core exhibition at Warsaw's POLIN Museum of the History of Polish Jews, and the online collections from the National Museum in Kraków.
Cinemas and theatres are also going online. On Thursday, the Teatr Nowy in Poznań organised a live broadcast of one of its performances on Facebook and YouTube. The YouTube video currently has over 23,000 views, and according to local news website Ten Poznań, the success of this first broadcast has encouraged other online showings in the future.
Polish singers are encouraging their fans to stay at home, and have prepared online concerts. Pop singer Urzsula is planning an e-concert for Sunday, encouraging as many people as possible to watch, reported Onet.
Dawid Podsiadło, one of Poland's biggest pop stars and a former X Factor winner, has postponed his spring concerts, though in a statement said he would be recording the concert versions of his songs and releasing an album. There are also films and concerts available on internet platform Ninateka.
The restrictions have had an impact on religious gatherings as well. Poland's Catholic episcopate has maintained that masses should go ahead, and in fact has called for more to be held in order to lower the number of attendees at each. Archbishop Stanisław Gądecki, the head of the episcopate, said on Tuesday that "just as hospitals treat illnesses of the body, the church is there to heal illnesses of the soul." 
Many churches, however, have declared themselves unable to meet the government's requirements limiting public gatherings to 50 people. The Dominican Order has suspended masses in many Polish cities. The Archdiocese of Warsaw also yesterday called on the faithful to stay at home. It provided a listing of when and where masses could be watched on television.
Poland's universities, which have suspending all in-person teaching, are also turning to online solutions, with Higher Education Minister Jarosław Gowin encouraging them to turn to e-learning. The Pedagogical University of Kraków, for example, has cancelled all classes until 14 April, but has obliged departments to make arrangements for them to take place "in electronic form" instead.
Similar measures have been taken at the Jagiellonian University, Poland's oldest higher education institution. Katarzyna Zielińska, a sociologist at the university, tells Notes from Poland:
The university has offered support and training for those who have not previously had such experience. We have a number of tools offering various options, so it is a matter of creativity. Generally, this is a time for discovering new options, which is also nice and somehow inspiring. I see this enforced transformation as an opportunity to enrich students' and my own teaching experience.

What might be more problematic will be maintaining a balance in time distribution between working from home and looking after kids. This is challenging at many levels: home space, home teaching of the kids (the burden seems to be put more on the parents than on the teachers), time and attention.
Some universities, however, appear unprepared for such a large switch to e-learning, reports technology website Spider's Web. Many students note that online systems struggle to cope during periods of high usage. One scholar, Wojciech Sadurski, a professor of law at the Universities of Warsaw and Sydney, also warns that the current emergency could be used as an excuse to replace face-to-face teaching with e-learning after the crisis.
My one worry, absolutely seriously, is that once we apply online teaching in the emergency period, there will be a temptation to continue this way, at least more than before. It would a tragedy. As a prof., I strongly believe in face-to-face teaching, supervision etc.

— Wojciech Sadurski (@WojSadurski) March 11, 2020
The government has also sought to provide solutions allowing children to continue learning while schools are closed. The education and digitisation ministries have prepared recommendations for educational material, including digital libraries.
Other libraries, including the Provincial Public Library in Kraków, have suspended fees for books on loan, whilst the Municipal Public Library in Radom is offering access codes for the electronic reading room, which contains 2,000 books.
State broadcaster TVP will be using its culture and children's channels, Kultura and ABC, to screen educational content and films, according to Gazeta Wyborcza.
Apart from cultural offerings, other sectors have also adopted new measures following the government's restrictions. Uber Eats is now offering free delivery in Poland, after the government closed restaurants but allowed takeout and delivery to continue.
Meanwhile, a public fundraiser has launched under the hashtag #PosiłekDlaLekarza (#MealForADoctor) in which members of the public can donate towards the cost of ordering food deliveries for medics who are on the front line of the coronavirus crisis. Over 52,000 zloty has been raised so far.
Economics of an epidemic: good move by Uber Eats, which is now offering free delivery in Poland after the government banned restaurant-goers from eating out due to #koronavirus https://t.co/NRkozTifjp

— Maria Wilczek (@mariawilczek) March 14, 2020
Main image credit: rdrozd/Wikimedia Commons (under CC BY-SA 3.0)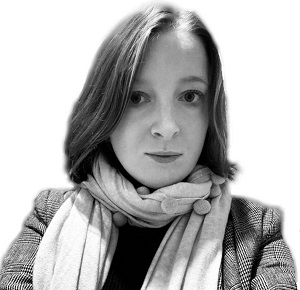 Juliette Bretan is a freelance journalist covering Polish and Eastern European current affairs and culture. Her work has featured on the BBC World Service, and in CityMetric, The Independent, Ozy, New Eastern Europe and Culture.pl.