Polish Prime Minister Mateusz Morawiecki has said that all Poles should be ready to give their lives for and devote themselves entirely to their homeland.
His comments came during a speech at Mokotów Prison in Warsaw on Sunday, as events were held throughout Poland to mark the National Day of Remembrance of the Cursed Soldiers, reports Polsat News.
"Cursed soldiers" (żolnierze wyklęci) is a term used to describe various clandestine Polish anti-communist resistance movements formed in the Second World War and its aftermath. The popularity of remembrance of the cursed soldiers has increased in recent years and been heavily promoted by nationalist circles and the ruling Law and Justice party (PiS).
In his speech, Morawiecki cited Roman Dmowski, the main ideologue and co-founder of the National Democracy ("Endecja") movement, who has been described as the "father of Polish nationalism" but is a controversial figure because of his antisemitic ideas.
Dmowski said there was no room for compromise, the prime minister recalled: "either we triumph or we die". Morawiecki then continued:
And yet the cursed soldiers died and triumphed at the same time. One might ask whether it was worth giving their lives for the homeland. For me the answer is clear: it was worth it. And it would be worth it for all Poles to be willing to give their lives and devote themselves entirely to their homeland.
Mokotów Prison, where Morawiecki was speaking, was used to detain and interrogate members of the Polish underground among others during the Stalinist period.
On 1 March last year, the government revealed plans to turn the prison into "one of the most important museums in Europe", dedicated to the cursed soldiers and other communist-era prisoners, with four towers "symbolising God, honour, fatherland and freedom", Gazeta Wyborcza reported at the time.
The prison was also the place of execution of figures including Witold Pilecki, a military officer who joined Poland's underground resistance to the German occupation during World War Two. Pilecki volunteered to have himself imprisoned at Auschwitz, where he gathered intelligence and organised resistance.
After the war, Pilecki also joined the underground opposition to the new communist authorities, and as a result was imprisoned, tortured and, after a show trial, executed in 1948. In January this year, Jack Fairweather's biography of Pilecki, The Volunteer, was named Costa Book of the Year in the UK.
The @washingtonpost on Witold Pilecki: "the Polish hero who volunteered to go to Auschwitz and warned the world about the Nazi death machine", but was then "tortured and executed as an enemy of the state" by the postwar communist authorities https://t.co/1jkz9hCOgM

— Notes from Poland ?? (@notesfrompoland) January 26, 2020
But commemoration of the cursed soldiers also often stirs controversy, given that among the undisputed heroes, such as Pilecki, are some figures who have been found to be responsible for the killing of civilians, including from ethnic minorities such as Jews and Belarusians.
At a party convention of the Left (Lewica) on Sunday, leading figures criticised the National Day of Remembrance of the Cursed Soldiers. Presidential candidate Robert Biedroń said there were "criminals" among those being honoured, while Adrian Zandberg declared it wrong to honour some who "murdered women and children, burned people alive. It's high time someone had the courage to say no", reported Onet.
Yet elsewhere around the country large numbers of marches and other commemorative events were held to mark the tenth annual National Day of Remembrance of the Cursed Soldiers, an initiative launched by President Lech Kaczyński and then finalised after his death by his successor, Bronisław Komorowski.
In Kraków, a Mass at Waweł Cathedral was followed by a procession through the streets. In Rzeszów, a march took place, although it was disrupted by protesters holding aloft a banner saying "Enough falsifying history. Not every cursed [soldier] was a hero", who had to be moved on by police.
President Andrzej Duda participated in the "Wolf's Trail" running race in Mińsk Mazowiecki near Warsaw, one of hundreds of such events held to remember the cursed soldiers. He also took part in a ceremony at Piłsudski Square in the capital, as well as bestowing a number of honours for services to Poland's independence at the Presidential Palace.
Main image credit: Jakub Wlodek/Agencja Gazeta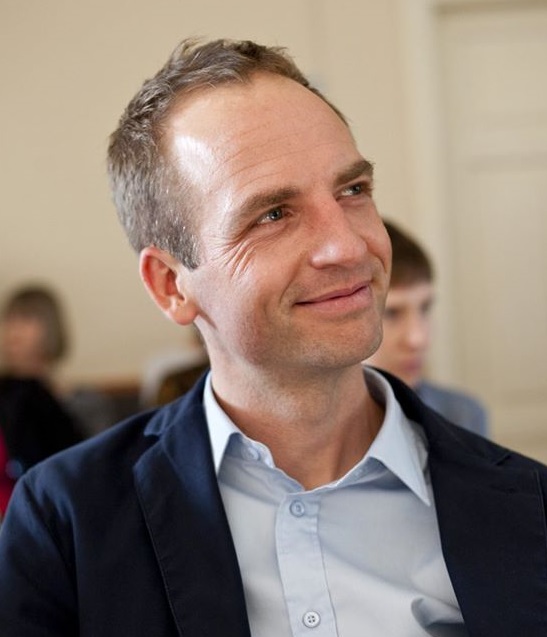 Ben Koschalka is a translator and the assistant editor at Notes from Poland. Originally from Britain, he has lived in Kraków since 2005.