Eighteen Poles have been honoured as Righteous Among the Nations, the title given by Israel to those who risked their lives during the war to save Jews from the Holocaust.
The Israeli ambassador, Alexander Ben Zvi, who presented the awards at a ceremony in Warsaw's POLIN Museum of the History of Polish Jews, described the recipients as heroes of in the history of two nations, Poland and Israel.
Since the honour was established in 1963, Israel's Yad Vashem has named over 27,000 non-Jews as Righteous Among the Nations. Among them, Poles are the largest single national group, with around 7,000 who have been honoured.
The latest to join the list were all honoured posthumously, with family representatives collecting their medals: Anna and Lucjan Gąsiorowski; Marianna and Stanisław Kopciowie; Stanisław Koptera; Czesław Kucharski; Franciszek Osiński and his son Tadeusz; Maria and Stanisław Teisseyre; Wanda and Aleksander Winniccy; Janina Włodarska-Brosz; Marian Wnuk; and Wiktoria Tomal and her children: Stanisław, Józef and Jan.
At the same ceremony, posthumous honorary citizenships of Israel were also awarded to Stanisław Pokorski, Jan Wyrwicz, and Irena Senderska-Rzońca, who collected the award in person. She said she was honoured and touched by the distinction, which was given to her for supplying food and medicine to Jews in the ghetto in Borysław, as well as hiding the family of a Jewish doctor Elias Bander, in the attic of an outbuilding.
In his speech during the ceremony, the speaker of the Polish Senate, Tomasz Grodzki, recalled the Latin saying, "as long as we live for others, we live for ourselves".
"We all know how many sacrifices it required in these terrible times" for Poles to risk their lives to help Jews during the brutal German Nazi occupation, said Grodzki, quoted by TVP. "It gives us hope that in good and bad times, Poland will always be on the side of those for whom humanitarian values remain important."
"This gives us a sense of pride and a sense that the Polish nation, torn apart by the winds of history (…) in the worst times of the atrocities of World War II, through its representatives, preserved the deepest values ​​of human decency, human solidarity, and human feeling that the dignity of another human being is worth every sacrifice," he added.
The deputy speaker of the Sejm, Małgorzata Gosiewska, emphasised that those honoured had risked not only their own lives but also those of their families, as occupied Poland was the only area in which helping Jews was punishable with the death penalty for whole families.
She also noted that those awarded with the title Righteous Among the Nations only represented documented cases, suggesting new information may emerge in the future regarding other individuals.
New cases do indeed continue to periodically appear, though most awards are now posthumous, with few Righteous still alive. One who is, Józef Walaszczyk, was last year treated to a surprise 100th birthday party, including a visit to the presidential palace.
There have been recent calls for Yad Vashem to honour the group of Polish diplomats in Switzerland who during the war produced thousands of fake South American passports intended to help Jews escape or survive German-occupied Europe.
Yad Vashem last year recognised one of them, Konstanty Rokicki, as Righteous Among the Nations. But many have questioned why the others involved – especially Aleksander Ładoś, the Polish government-in-exile's de facto ambassador to Switzerland – have not also been honoured.
British journalist and member of the House of Lords @Dannythefink speaks about the recent discovery that his mother and aunts survived the Holocaust thanks to being among the thousands of Jews issued with fake passports by Polish diplomats in Switzerland pic.twitter.com/tJgkhNcfe8

— Notes from Poland ?? (@notesfrompoland) February 26, 2020
Main image credit: Jacek Marczewski/Agencja Gazeta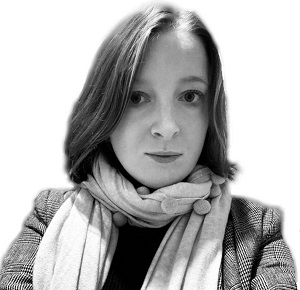 Juliette Bretan is a freelance journalist covering Polish and Eastern European current affairs and culture. Her work has featured on the BBC World Service, and in CityMetric, The Independent, Ozy, New Eastern Europe and Culture.pl.