The Polish computer game developer CD Projekt's stock has reached record values, but the company faces crunch time as it prepares for the release of its eagerly anticipated Cyberpunk 2077 game, reports Gazeta Wyborcza.
The company, which made its name with its The Witcher series, adaptations of Andrzej Sapkowski's best-selling fantasy novels which have recently reached new fans with a Netflix television series, has experienced unprecedented growth over the past decade. In this period, its stocks have risen by 21,000%, marking the highest increase of any European company in the Stoxx Europe 600 index.
The company's market capitalisation has now edged ahead of Santander Bank at 31.3 billion zloty, also dwarfing that of companies such as Poland's mining giant KGHM (18.8 billion zloty). CD Projekt also ranks first in the Warsaw Stock Exchange's popularity ranking, which compares numbers of visitors viewing company profiles.
Like many other Polish game developers, at the time of its launch in 1994 CD Projekt was initially a distributor for western game producers, but it soon made use of highly skilled Polish programmers and low local labour costs to produce titles of its own.
CD Projekt's previous releases, the Witcher trilogy (2007, 2011 and 2015), had sold a total of around 40 million copies up to June 2019. This year, though, the company approaches a critical moment with the release of its first new game in five years, Cyberpunk 2077,  in which players enter a dystopian future metropolis, where they play a cyborg mercenary, modified by bionic implants and drugs.
The company has been simulating excitement around its latest title for years now. The game was announced in 2013, and after five years of silence, in January 2018 a single tweet ("*beep*") boosted the company's market capitalisation by 0.5 billion zloty. It was officially presented by Keanu Reeves, who plays one of the characters, during the E3 2019 conference in Los Angeles.
Analysts expect that some 24 to 28 million copies of the game will be sold in its first year. In a quarterly financial meeting last year, the company said it was "very happy" with pre-orders of the game, which have exceeded its Witcher 3 figures, and expects the game to sell "phenomenally", reported gamingbolt.com.
But in January, the company announced that it would be postponing the release of Cyberpunk 2077 from 16 April to 17 September this year, citing the need for time to "test the game, remove defects and give it the final polishes."
The announcement shook investors, with the company's stocks falling by 13.18%. But the news also dragged down shares of most other Polish gaming firms, including Bits Studio (2.17%) and Playway (2.53%), pointing to CD Projekt's outsize influence on the industry.
And in all the build-up, some analysts worry that CD Projekt is overvalued. The company's valuation could be hyped up by investors who optimistically believe that the studio will release bestselling games every two years, according to Michał Wojciechowski, an analyst at IPOPEMA Securities, as reported by Gazeta Wyborcza.
Smaller gaming companies worry that if Cyberpunk 2077 flops, the entire industry will have to rebuild investor confidence. "Investors select gaming companies and fund production, mainly by looking to CD Projekt's growth rate," according to Piotr Gnyp, head of business development at Walkabout Games, as reported by Gazeta Wyborcza. "Shaking faith in the [industry's] star, CD Projekt, may set off a chain reaction".
With all eyes turned to the upcoming release, CD Projekt may have one other ace up its sleeve: a continuation of its Witcher games. When Netflix's adaptation of the books premiered in December, the company also announced that it had signed an agreement for future cooperation with their author, Andrzej Sapkowski.
Main image credits: BagoGames/Flickr under CC BY 2.0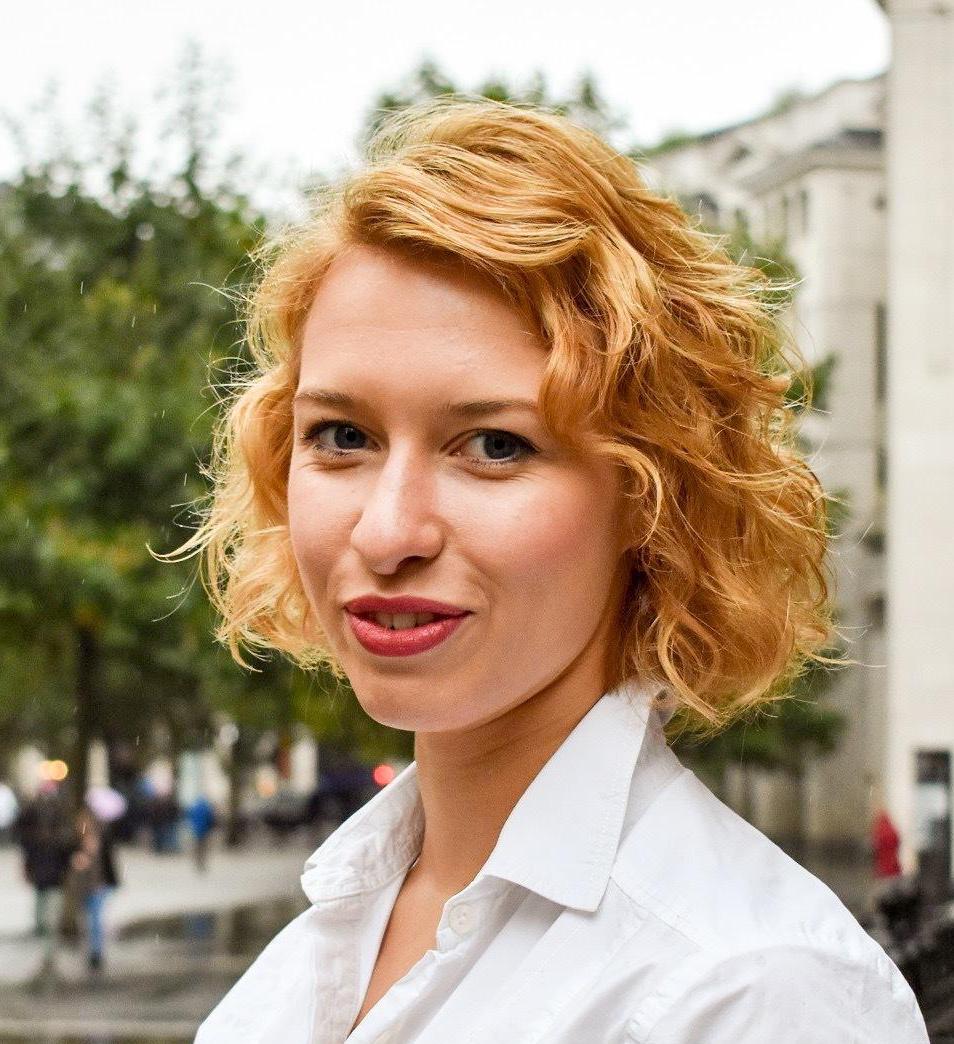 Maria Wilczek is deputy editor of Notes from Poland. She also contributes regularly to The Economist and Al Jazeera, and has also written for The Times, Politico Europe, The Spectator and Gazeta Wyborcza.