Polish company Pesa has won a tender to manufacture 16 trams to be exported to the Romanian city of Iași. The Bydgoszcz-based firm has had a successful start to 2020 under new management, having also commenced deliveries of trains to Italy and announced accelerated production of trams for the city of Częstochowa, reports Forbes magazine.
Iași will become the second Romanian city, after Cluj-Napoca, in which Pesa's 30.5 metre-long, low-floor Swing trams will operate, according to the report. The company's president Krzysztof Zdziarski said that almost 400 of its trams were now being used in 11 countries, with the latest order coming from the Bulgarian capital of Sofia last year.
Pesa is also finalising a contract with the Italian rail company Trenitalia, which will bring a further 85 ATR220 Atribo diesel trains to the country, Forbes reports. The first 41 trains produced by Pesa arrived in Italy in 2008-2009, followed by a further 40 based on a new contract in 2013.
In August 2018 Trenitalia ordered an additional 14 articulated diesel units, the first of which set off to Italy on 5 February. The order is to be completed by January 2021.
Poland is a developing powerhouse when it comes to production of urban public transport vehicles. The number of buses leaving factories in Poland was 5,200 in 2016, up from 4,100 in 2013, according to Dziennik.
"Production of buses has become our calling card. Four big European producers, Solaris, MAN, Scania and Volvo, have factories in our country. They are the only plants in Europe," said Jakub Faryś, president of the Polish Automotive Industry Association, speaking in 2017.
Solaris is a particular success story. Founded in 1996 in the village of Bolechowo in the Greater Poland province, the company was acquired by the Spanish firm CAF in 2018. In 2019, it won tenders to provide 90 electric buses to Berlin and then 250 to Milan, Europe's largest ever order for electric buses. Solaris thus became Europe's biggest manufacturer of the vehicles.
Polish automotive firm Solaris has won one of the biggest tenders for electric buses in Europe. It will provide 90 of its Urbino 12 buses to Berlin, which the company says will help the German city reduce noise levels and air pollution https://t.co/ObFoVYI7DX

— Notes from Poland ?? (@notesfrompoland) June 27, 2019
Last month, Kraków became the first city in Poland to test a driverless tram. Engineers designed an autonomous control system for the Nevelo tram, produced by another Polish firm, Nowy Sącz-based Newag, ensuring precise control of the vehicle's speed, doors, bell, and emergency brakes.
Pesa, founded in 1851, had been experiencing difficulties before its recent successes, Forbes reports. In mid-2017, after it was confirmed that it was dire financial straits and needed an investor, it was bailed out by banks and the state-owned Polish Development Fund (PFR).
Zdziarski, who took over at Pesa in January this year, said the company was back on the right track. "Pesa's situation is stabilising, as proven by the fact that we are delivering a succession of vehicles at the planned times. We are also catching up on delays from the past and building a portfolio of orders for the future by choosing profitable contracts," he told Forbes.
PFR took control of Pesa in November 2018. "We came into Pesa because it is an important company from the perspective of the Polish economy," PFR president Paweł Boryś told Forbes in an interview in 2019.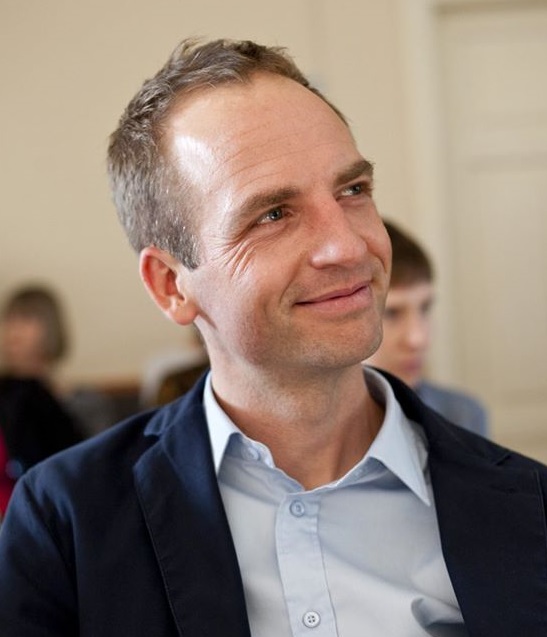 Ben Koschalka is a translator and the assistant editor at Notes from Poland. Originally from Britain, he has lived in Kraków since 2005.