The story of 11-year-old Zuzia, who unwittingly inherited a million zloty (€235,000) of debt from her deceased father, has taken a twist, following government intervention. The case has highlighted problems with Poland's legal system in such cases, which differs from most other countries.
On Monday, weekly magazine Wprost published a story detailing the financial woes of Zuzia Sałaszewska from Libiąż, a small town in southern Poland, after a bailiff seized part of her state child allowance to repay her late father's debts.
W historii Zuzi absurdów jest wiele. Jakim prawem komornik prowadziła egzekucję przeciwko jej ojcu 4 lata po śmierci? Jakim prawem sąd wydał nakaz zapłaty na wniosek windykatora przeciwko nieboszczykowi? Jakim prawem zgodził się na ściganie 9-latki? Tak się w Polsce hoduje długi. pic.twitter.com/qN54n5Jw7U

— Szymon Krawiec (@SzymonKrawiec) February 3, 2020
On Tuesday the Polish Ministry of Justice announced that after an urgent inquiry into Zuzia's case, the bailiff withdrew from what turned out to be an unauthorised seizure of her endowment and returned the funds to the family.
According to the ministry's statement, the bailiff, who will now face disciplinary proceedings, is also making additional amends: "He has apologised to Zuzia and has bought her the bike she had long been dreaming of."
However, the ministry's claim that it had been "looking into the case before the media took up the topic" has drawn scepticism from the journalists who authored the story in Wprost.
W @MS_GOV_PL od kilku dni podejmujemy interwencję w tej sprawie. W toku kontroli ustalono, że komornik bezprawnie zajmował rentę dziewczynki. Wedle naszych ustaleń, komornik już się z tego zajęcia wycofał. Zleciłem dalszą pilną kontrolę celem zbadania podstaw egzekucji. https://t.co/pBGEuoM2RG

— Sebastian Kaleta (@sjkaleta) February 3, 2020
The Polish Commissioner for the Children's Rights, Mikołaj Pawlak, said it is possible that neither Zuzia nor her mother knew about the inheritance case against her, and therefore did not execute her right to relinquish the burden after her father's death.
Pawlak has thus called for a "return to the situation as it was after the death of Piotr, Zuzia's father, so that the girl can have her say, as in any standard inheritance case," as reported by public broadcaster tvp.info.
Yet, despite the bailiff stepping away, the debt collection agency still owns Zuzia's debt. But it has reportedly expressed a desire to cooperate with Pawlak to find a solution.
The case spotlights shortcomings of legal claims proceedings in Poland. "Poland's system is very different to other countries" said Tomasz Parol, a lawyer who heads Angeli Iustitia, a foundation that seeks to "protect victims from debt collection companies".
For one, as with Zuzia's case, rules on delivering rulings are still lax by international standards, despite reforms introduced last year.
"It is possible in Poland, and indeed happens in some 70% of cases, that a ruling is passed down without the knowledge of the defendant. The issued ruling is sent to the address supplied by the plaintiff," which can often be outdated, Parol told Notes from Poland.
"If the letter cannot be handed to the defendant, the court assumes substituted service. As a result, people usually only find out about the legal claim from the bailiff," he added.
The second peculiarity according to Parol, which could have played a role in Zuzia's case, is the quality of claims acquired by debt collection agencies.
Zuzia's father, Piotr Sałaszewski, had taken out a loan to expand his construction supplies warehouse, but in 2004 fell behind on payments. His bailiff case was frozen for years, and only revived in 2015, four years after his death.
Sałaszewski's debt was sold by Millenium bank to Ultimo, a debt collection agency, which asked a court to extend the loan's enforcement clause to Zuzia. As a result, every month the bailiff would erroneously deduct 180 zloty (€42) from Zuzia's allowance of 604 zlotys (€142).
"When debt collection agencies around the world acquire claims, they must verify whether they are enforceable. In Poland that's not the case, since such agencies can get away with more to settle claims," added Parol.
In 2016 debt inheritance rules in Poland changed, so that if an heir did not relinquished their inheritance and as a result acquired debts, they would only pay them off up to the value of the inherited estate, without eating into their own wealth, as was previously the case.
Zuzia and her mother, who share a 20-square-metre flat, live off 1,500 zlotys (€354) per month, made up of state benefits and her mother's salary for a temporary job at the local library.
With the story reverberating through the media, an online fundraiser to get Zuzia her coveted bike has drawn huge support, already exceeding its 1,500 zloty (€354) many times over, with the latest sum raised standing at over 10,000 zloty (€2,357).
Main image credit: George Hodan/CC0 Public Domain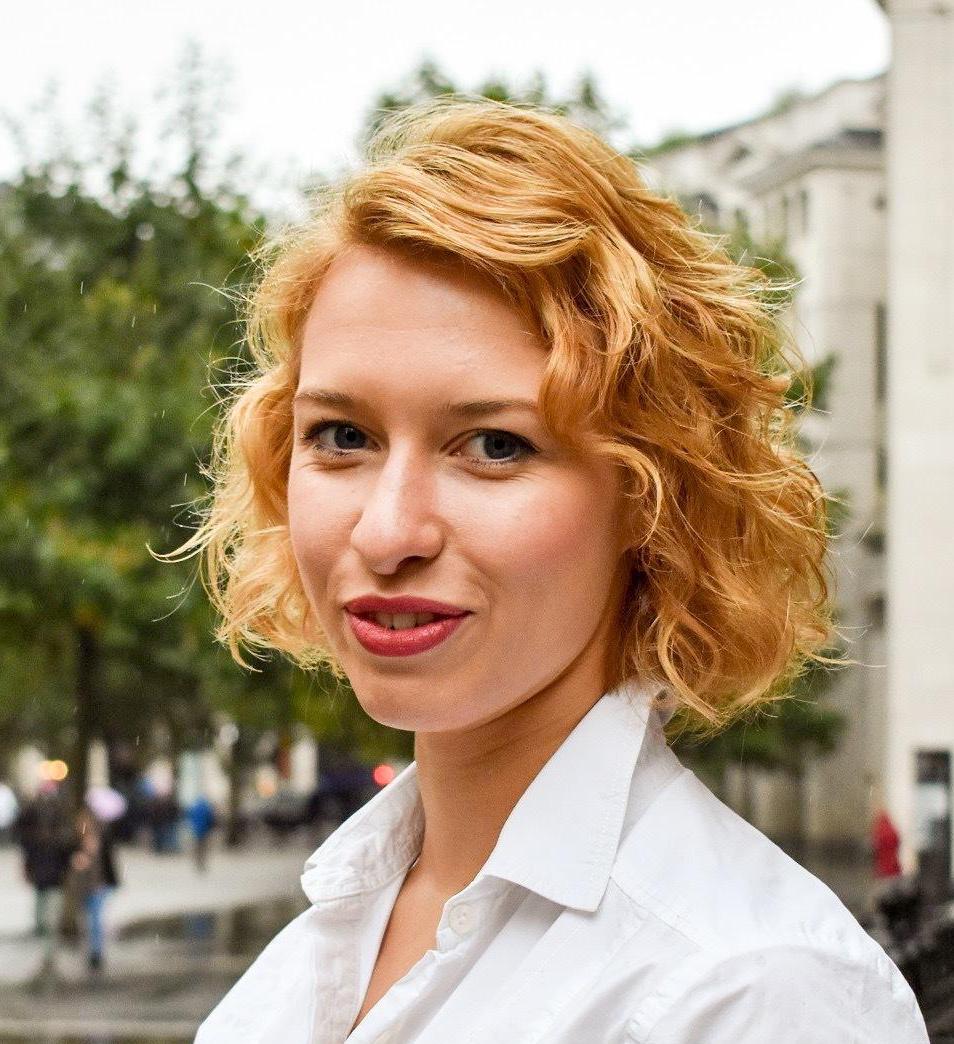 Maria Wilczek is deputy editor of Notes from Poland. She is a regular writer for The Times, The Economist and Al Jazeera English, and has also featured in Foreign Policy, Politico Europe, The Spectator and Gazeta Wyborcza.