By Juliette Bretan
Rearing its ornate head above the flat Lincolnshire fens, and visible for miles around, St Botolph's Church – or the 'Boston Stump', as it is affectionately known – has ceaselessly surveyed the local area for centuries. But beneath it is a town which, in recent years, has been torn apart by Brexit.
Think 'Boston', and you will probably first think of Boston, Massachusetts, on the east coast of America. But tagged onto a corner of England's second-largest and one of its most deprived counties, the English town – from which the American city got its name – has become a much maligned, and much misunderstood, area.
Residents have been stereotyped as curmudgeonly country folk, exasperated at the new multicultural communities who are seen as failing to integrate. But there's a more complex story to be told in the heartland of Brexit.
Boston has certainly changed considerably in the last few decades. After Poland and nine other new countries joined the EU in 2004, setting off a wave of migration to the UK, Boston's immigrant population grew by 460% within a decade. Today, 13% of its residents were born elsewhere in the EU and at the last national census, in 2011, it recorded the highest proportion of eastern European immigrants in the country.
As a result, local services have been squeezed, and many in Boston feel forgotten. In the 2016 referendum, the town recorded the largest Brexit vote in the whole UK, with more than three quarters of people voting Leave.
Seeking a better life
Both Poles and Brits have a keen sense of pride in the rural town, and many now suggest Brexit was necessary to help ease tensions. Anna Szwedzińska, a Pole who has lived in Boston since 2011, says that she came to the town to "seek a better life."
She began working in the local area as a field worker, picking daffodils, before becoming a shop assistant and factory worker. Now planning to open her own finance company, she believes the Polish community in Boston is uncertain about what will happen next – though she is not worried, hoping that "eventually everything will settle down."
"I do not worry too much as I expect good to come," she explains, but recognises that many are becoming "more distressed about their future."
Husband and wife Mariusz and Dagmara Szyfner, who have lived in Boston for 13 years, also have conflicting views. Dagmara says she and her friends "don't care" about Brexit anymore.
 "Mostly people are saying what will be will be – and they trust the English government who wants to look after those who declare to stay in the UK," she explains.
But Mariusz, who manages a local vegetable company, is anxious that his family's life might change for the worse post-Brexit. "One of our concerns is how the British economy is going to perform," he says. "We also have some concerns about how English people are going to treat us."
Fears within Boston's Polish community, says Szwedzińska, have been stoked by the rise of anti-immigrant attitudes in the town in recent years. With local services struggling to cope, tensions between communities in Boston have been running high, and Eastern Europeans are often scapegoated – a reaction exacerbated by sensationalist media coverage.
"On Boston's Facebook sites," she adds, "you find plenty of xenophobic and racist behaviours which are very unpleasant."
"Investment always seems to be somewhere else"
A scroll through Boston's main Facebook group shows that Brexit is the talk of the town. Among advertisements for local events and announcements about social issues, some residents are discussing whether to put out Union Jacks to celebrate Brexit. Others are criticising the opening of a new European supermarket.
But there are more measured responses too, with many calling for mutual understanding. A few posts even cover contemporary Polish politics.
A rise in xenophobic attitudes post-2016 has been undeniable, but it is part of a more complicated picture. Boston has a strong sense of community – and many locals feel that their town has been ignored by the British government on a national level. People feel "overwhelmed and undervalued", says one administrator of the Facebook group and lifelong resident of Boston, who did not want to be named.
"Boston does feel like it has become the hub of immigration, legal and illegal for the UK, and yet it doesn't seem to be rewarded for its efforts," he explains. "Investment seems to always be somewhere else."
Lincolnshire is a place easy to forget. With no motorway, a small airport, and limited train connections, the sprawling and rural county is often neglected. The 2019 indices of deprivation revealed that vast swathes of the county, including parts of Boston, were among the most deprived in the UK.
"Boston is no longer recognisable," says the admin, arguing that years of stretched services have left the once quiet agricultural town now struggling to survive.
Though "most of the immigrants to the UK and Boston are here for their own betterment," he explains, "the court briefs seem to be full of people with Eastern European names. It seems to most people that the locals are just being trampled all over."
"Us and Them" culture
Mariusz agrees that population increases have put pressure on infrastructure, and that this has heightened tensions. "One of the biggest problems is that the town is not prepared to deal with so many people from so many countries and cultures living here," he says.
"You go to shops, schools, hospitals – you can see all these places are under extreme pressure. The government doesn't subsidise local authorities enough to help with these issues."
Both Polish and British communities in the town seem to be speaking from the same page when it comes to wanting the best for Boston – but the divide between the two is only growing. 
"There is an 'Us and Them' culture," explains the admin.
But some initiatives based in the town are trying to change this. One is "Boston More in Common" (BMiC), which was established following a BBC Radio 4 programme, "Two Rooms", which featured residents from both Boston, and Lambeth – the area that had the highest proportion of Remain voters in 2016.
The name of the group was inspired by the maiden House of Commons speech of murdered MP Jo Cox, and it now holds exchange visits with a Lambeth group of the same name, aiming to promote a sense of community and belonging.
Julie Perrot, a member of the group's committee, says it is "not about Brexit or politics, but about bringing people of all communities together."
"There is so much good going on in our town to bring people together, but this rarely gets any publicity," she adds, saying that the group wants to change negative media coverage of Boston.
"I feel it's hard for people living in cities to grasp why so many people voted for Brexit here. This was not to be against our Bostonian Europeans. It was against the prospect of open borders with another huge influx of migrants coming to Boston and our town becoming overwhelmed without funding to cope."
But despite this, she hopes Europeans in Boston will remain, saying they bring "a breath of fresh air".
"They bring so many skills, businesses and professions to our town to help Boston flourish – but sadly the media usually tend to focus on the negative and ignore the many good things happening," she says.
Shared history
And the Szyfners' daughter Laura agrees, saying "Britain and the EU need each other for more than economic reasons".
Strip back the history from Lincolnshire's gently undulating Wolds, and more multicultural connections can be found. The county has particularly felt an influence from Poland: Polish parachute brigades were based in barracks in nearby Woodhall Spa during the Second World War, and vestiges of Polish life still remain in the chocolate-box village.
Some Poles left their mark in the area by painting murals in local businesses – trompe-l'œil scenes of pastoral life, painted in the 1940s, are still visible on the walls of the traditional 1920s village cinema, though the Polish murals in the bakery have since been unceremoniously concealed by bread shelves.
If you know where to look, you can even find a Polish tree, carved with a Polish eagle, in the local woods.
The Polish community in Boston might be more visible than this today – but an awareness of the common history between Poles and Brits could also help support its common future.
Last year, "Remember Together", an initiative by the Royal British Legion and British Future, was launched in the town to help those from different backgrounds learn about their shared history. Josh Westerling, who worked on the project in the town last year, feels it brought the community together, with many eager to take part.
"Together they created a giant 'Remember Together' message, made from hundreds of individual poppies," he explains. "Each of these poppies carried a message of remembrance, written by the people of Boston."
"These included pupils from a local Saturday school, who wrote messages both in Polish and English, such as: 'Walczyliście razem, teraz razem będziemy was pamiętać.' [We fought together, now we will remember you together]"
He argues it is a "shame" that tensions between Brits and Poles "get more attention than the great work being done in Boston to encourage community cohesion and integration."
And Szwedzińska agrees. "Great Britain is a beautiful country which gave me a lot of opportunities," she says. "Boston is not my birth place, but I feel it is my town where I belong – this is my and my son's town too."
Three years ago, Perrot wrote a poem, "Bostonians and Proud", through BMiC for the BBC Radio 4 project "Boston Calling".
"We are all Bostonians and Boston proud, we stand together, no hatred allowed," one line reads. Despite everything, pride in the local community is still shared and nurtured by everyone.
In recent years, the Boston Stump has also established a multilingual chapel, to help the town's European population feel integrated into the local area. Beneath its brooding tower, Poles, Europeans and Brits all make up the patchwork of the forgotten Lincolnshire town.
There may still be issues to smooth over in Boston, but many are hoping that the community can now build a better, brighter future. For Bostonians, old and new, it is still home.
Main image credit: Mike McBey/Flickr (under CC BY 2.0)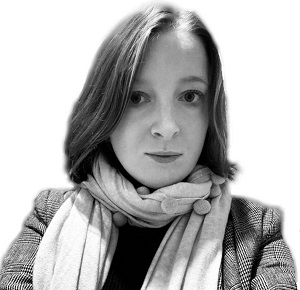 Juliette Bretan is a freelance journalist covering Polish and Eastern European current affairs and culture. Her work has featured on the BBC World Service, and in CityMetric, The Independent, Ozy, New Eastern Europe and Culture.pl.