Poles are cutting meat out of their diets – and opting for plant-based substitutes – in ever greater numbers, reports news website Interia.
The figures are based on findings by Ariadna, a research firm, which estimates that over 3 million Poles no longer eat meat. According to its survey, 8.4% of Polish adults had followed a vegetarian (6.6%) or vegan (1.8%) diet in the preceding month, and another 3.8% had eaten fish but no other meat.
Some 38.5% of people who ate meat said that they had made at least some effort to limit their consumption and almost 60% of respondents declared a desire to reduce meat consumption in the next year or two.
A growing number of meat-eaters are also willing to try meat substitutes, finds the report. One third of Poles eat vegetarian burgers, sausages or nuggets occasionally, and 31% said that they would like to try them. The study also showed that 68% of people eating out sometimes order meat-free dishes.
The findings echo research from last year, reported by Rzeczpospolita, which found that 8% of Poles aged 18-65 had a vegetarian diet and 45% were "strictly limiting their consumption of meat". Polish food firms have responded by creating a wide rang of plant-based replacement products, write the newspaper.
The same thing has been happening in restaurants, says Magdalena Motylińska of the RoślinnieJemy campaign, which supports food producers, retail networks and restaurants offering plant-based products.
Alternatives to meat are being given greater prominence on menus, and specialist vegan and vegetarian eateries are enjoying unprecedented popularity. Warsaw was recently ranked the sixth most vegan-friendly city in the world.
"The plant-based cuisine market has changed a great deal in recent years. The development of technology and greater awareness among cooks and producers of vegetarian dishes mean that we no longer have just the famous soy cutlet, but much more diverse products in terms of taste," said Motylińska, quoted by Interia.
Poles already have relatively low meat consumption by European standards. According to the UN Food and Agriculture Organisation, the average person in Poland ate 76 kg of meat in 2013. This compared to 94 kg in Spain, which topped the table in Europe.
Yet Poland's overall meat consumption has actually been rising. The latest data from Statistics Poland, a government agency, show that the figure reached 78.5 kg per person in 2017, which was 1.5 kg higher than a year earlier.
Dr Ewa Kopczyńska, an expert on the sociology of food at the Jagiellonian University, tells Notes from Poland that surveys about meat consumption should not always be taken at face value.
It is true that the trend for cutting down on meat is increasingly popular, owing to health arguments as well as environmental and ethical issues. But food eating habits are more than just declarations of consumption. It is like with the question about a healthy diet: we all claim to eat healthily, but in practice it turns out that our portion of vegetables is just [adding] some parsley to the broth, while our declared calorie consumption does not include snacks. So I think the scale of change is much smaller, and its speed is much slower than the advocates of widespread vegetarianism claim.
As Daniel Tilles recently wrote for Notes from Poland, the challenge to traditional cuisine presented by vegetarianism and veganism has also provoked a backlash from conservatives, who perceive such trends as part of a broader threat to Polish culture, values and even religion.
Poland has become a vegan hot spot, with Warsaw named the third most vegan-friendly city in the world.

But, in a deeply conservative country, this challenge to tradition has led to a backlash, with veganism seen as part of a wider threat to Polish culture https://t.co/MtLPXf3mhN

— Notes from Poland ?? (@notesfrompoland) November 15, 2019
Main image credit: Ella Olsson/Flickr (under CC BY 2.0)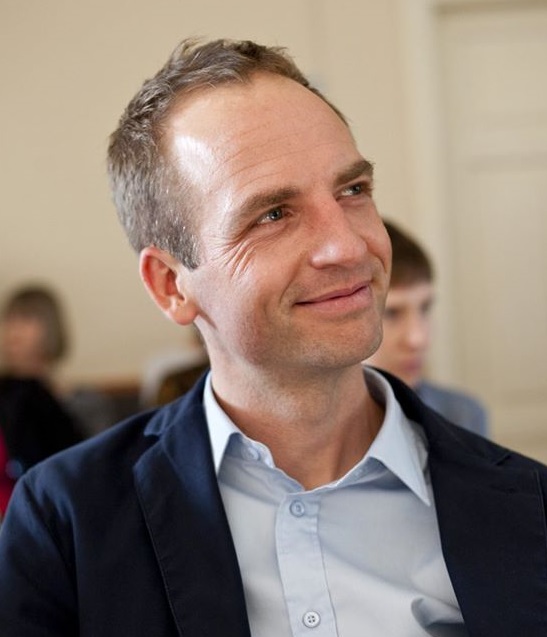 Ben Koschalka is a translator and the assistant editor at Notes from Poland. Originally from Britain, he has lived in Kraków since 2005.