Jarosław Kaczyński, the chairman of the ruling Law and Justice party (PiS) and Poland's de facto leader, has been voted as both the country's best and its worst politician of 2019.
As the survey results show, Kaczyński is a deeply divisive figure, inspiring loyalty and admiration amongst his supporters but at the same time disdain from opponents.
In an IBP opinion poll commissioned by newspaper Super Express, 15% of respondents named Kaczyński as Poland's best politician of 2019, putting him in joint first place with President Andrzej Duda and just ahead of former European Council chief Donald Tusk in third, with 14%. Tusk recently ruled out returning to Polish politics to challenge Duda in this year's presidential election.
However, almost three times as many, 39%, chose Kaczyński as the country's worst politician. This put him well ahead of second-place Grzegorz Schetyna (22%), the leader of the main opposition party, Civic Platform (PO). Schetyna has himself been under pressure to quit after overseeing three consecutive election defeats to PiS. Tusk (7%) came third.
You can find the full results of the survey at the bottom of this article.
A former opposition activist under communism, Kaczyński became a prominent figure in Polish politics during the 1990s. In 2001 he founded PiS alongside his twin brother, Lech, who went on to become president in 2005 before dying in office in the 2010 Smolensk plane crash. Although previously serving as prime minister in 2006-07, today Kaczyński holds no official state function, but as PiS chairman has the final say on the government's personnel and policies.
Kaczyński built his support on promising to complete Poland's transition away from communism, which he claimed had been hijacked by "post-communist elites" with links to the former regime. He has also pledged to maintain and strengthen Poland's Catholic identity and to "solve the mystery" of the Smolensk crash, which Kaczyński has suggested may have involved deliberate foul play and a cover-up by Russia and the PO-led Polish government of the time.
University of Warsaw will offer class entitled 'The Sociology of Jarosław Kaczyński', looking at his worldview (including desire to establish 4th Polish Republic and 'Smolensk myth'), rhetoric and why PiS has such high support https://t.co/5kvkz554at

— Notes from Poland ?? (@notesfrompoland) November 29, 2017
Speaking on 10 November, his most recent public appearance, Kaczyński promised that under his party's rule Poland will "fulfil its historical mission" of supporting "everything that is the foundation of Christian civilisation". He continued:
We have to take the path towards a stronger and happier Poland that matters more in Europe and in the world. (…) Many in Poland and abroad oppose this direction. (…) This is a path that requires determination, willingness to act and (…) courage. The same courage that was presented by the creators of Polish independence.
During PiS's repeated electoral successes over the last four years, Kaczyński's political strategy has been to create a constant sense of emergency, in which Poland is under threat from various external sources. In 2015, refugees and migrants were denounced as a danger; last year, "LGBT ideology" was the threat. Kaczyński warned Poles that the "LGBT movement imported [into Poland] threatens our identity, our nation, its continued existence, and therefore the Polish state".
Kaczyński has also directed scorn towards his opponents. He described some as "the worst kind of Poles" (najgorszy sort Polaków), accusing them of informing on their country abroad and saying they are part of a "terrible tradition of national treason".
During an infamous 2017 speech from the parliamentary rostrum, he called the opposition "scum" and accused them of "murdering" his brother and then "wiping your traitorous faces with his blessed memory".
"Wiem, że boicie się prawdy, ale nie wycierajcie swoich mord zdradzieckich nazwiskiem mojego świętej pamięci brata. Niszczyliście go, zamordowaliście go, jesteście kanaliami.""I know that you are afraid of the truth, but don't wipe your traitorous faces with the name of my brother's blessed memory. You destroyed him, you murdered him, you are scum."Jarosław Kaczyński addressing the opposition in parliament a few moments ago.

Opublikowany przez Notes from Poland Wtorek, 18 lipca 2017
Full results of the vote for the best politician of 2019:
Jarosław Kaczyński 15%
Andrzej Duda 15%
Donald Tusk 14%
Mateusz Morawiecki 13%
Robert Biedroń 6%
Borys Budka 5%
Władysław Kosiniak-Kamysz 4%
Adrian Zandberg 4%
Janusz Koriwn-Mikke 2%
Patryk Jaki 2%
Małgorzata Kidawa-Błońska 2%
Grzegorz Braun 2%
Full results of the vote for the worst politician of 2019:
Jarosław Kaczyński 39%
Grzegorz Schetyna 22%
Donald Tusk 7%
Andrzej Duda 5%
Borys Budka 4%
Zbigniew Ziobro 2%
Krystyna Pawłowicz 2%
Robert Biedroń 2%
Mateusz Morawiecki 2%
Main image credit: Kancelaria Premiera/Flickr (under public domain)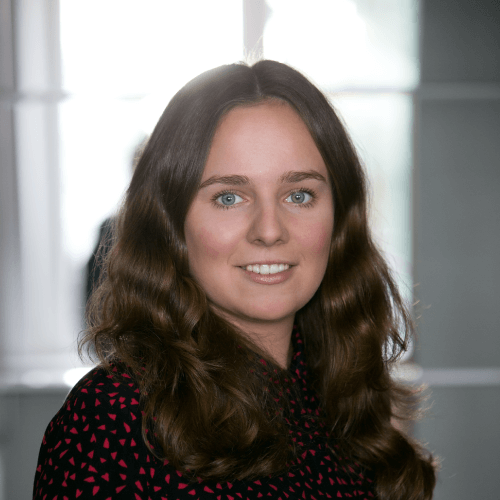 Monika Prończuk is the deputy editor of Notes from Poland. She was previously the Nico Colchester fellow at the Financial Times, acting FT Poland correspondent, and journalist at OKO.press, an independent fact-checking media outlet. Her articles have appeared in Quartz, Financial Times, Politico, Gazeta Wyborcza and Tygodnik Powszechny.