Polish-French film director Roman Polański says he is the victim of a "witch hunt" over sexual abuse accusations against him. "I feel I've been lynched for half my life," he told Polish newspaper Gazeta Wyborcza, which has faced some criticism for running the interview.
Referring to Samantha Geimer, the 13-year-old whom he pleaded guilty to engaging in unlawful sexual intercourse with in 1977 before fleeing ahead of sentencing, Polański said: "We have atoned for this matter – me, her and her mother, because the press accused her of doing her daughter's make-up and bringing her to me."
"I've apologised for this many times and expressed my remorse," the director said of the incident, for which he was initially charged on five counts relating to drugging and raping Geimer, before pleading guilty to a different charge of unlawful sexual intercourse with a minor.
In the interview – with Gazeta Wyborcza's veteran editor Adam Michnik – Polański said that, despite reaching a settlement with Geimer, he continues to be hounded over the issue:
They've been hunting me for 43 years…The facts don't matter anymore…The truth doesn't matter anymore. Post-truth. Today emotion is considered to be truth, and facts do not exist…They defend human rights but they deny them to me. Maybe I'm not human for them. But even in the Middle Ages, when witches were burned at the state, they were given the right to a last word…I feel I've been lynched for half my life.
In 1993, Polański reportedly agreed to pay Geimer $500,000 to settle a civil suit. However, in 2009 court records revealed that he had not paid up before the deadline and in 1996 still owed her over $600,000 (including accrued interest).
Two years ago, Geimer said: "He [Polański] has apologised, I forgive him. I know that he's sorry and he didn't mean to hurt me. He's admitted what he did. He went to jail."
In the new interview, Polański also denied other accusations of sexual abuse against him. He said the recent claim by French actress Valentine Monnier that she was "violently raped" by him in 1975 as a teenager is "absolute drivel" engineered by Le Parisien newspaper.
There is a "witch hunt" against him, he claims. "Today it is easy to join the attacks on me because after #MeToo it costs little."
Gazeta Wyborcza has faced some criticism for conducting and publishing the interview, even within its own ranks. The newspaper's deputy editor, Jarosław Kurski, said that one colleague told him that she did "do not want an interview with a paedophile in my newspaper". Kurski responded that "it is our role to ask, not to judge".
One columnist, Jaroslaw Kopeć, wrote afterwards on the newspaper's website that Polański was "reinforcing rape culture" with his remark that not only he, but also his victim and her mother have "atoned for this matter".
"Although Polański claims that he has repented, he is constantly dispelling his guilt," wrote Kopeć.
Polański continues to have many defenders in Poland. Some argue that his self-confessed sex crime and other accusations against him should be separated from his artistic achievements, which deserve to be celebrated. Others have sought to make excuses for the crime itself.
That moment when you find a prominent Polish feminist defending Roman Polański on the grounds that anal rape of drugged 13-year-olds was common in 70s Hollywood and because he has "brought splendour upon Poland". https://t.co/GD5scHt7nx

— Ben Stanley (@BDStanley) December 4, 2019
Last month, students and staff at the world-famous famous Łódź film school, of which Polański is an alumnus, protested against a visit by the director. The school's rector defended the decision to invite Polański, saying that he should not be judged on the basis of "shaky media reports" and "the position of the American justice system". The event was eventually cancelled.
In 2016, Poland's Supreme Court rejected a request by Polish justice minister Zbigniew Ziobro for Polański to be extradited to the United States to finally face justice for the statutory rape of Geimer.
Ziobro, who remains justice minister, condemned the "double standards" applied to Polański. "If he was a teacher, doctor or plumber, I'm sure any country would deport him to the US," said Ziobro. "But here we're dealing with a man who's defended by the glitterati and some liberal media."
Main image credit: Marcin Stepien/Agencja Gazeta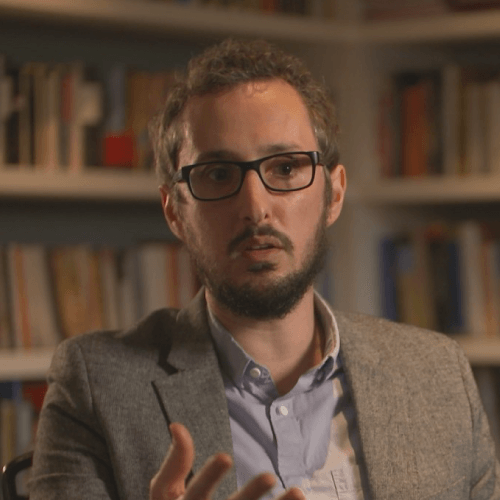 Daniel Tilles is editor-in-chief of Notes from Poland and assistant professor of history at the Pedagogical University of Krakow. He has written on Polish affairs for a wide range of publications, including Foreign Policy, POLITICO Europe, The Independent and Dziennik Gazeta Prawna.