Students and staff at Łódź's world-famous film school are protesting against a planned visit by Roman Polański, one of the institution's most famous graduates, due to the accusations of sexual assault against him.
Polański is supposed to meet the students on Saturday while visiting Łódź for the Cinergia film festival, where he will be promoting his most recent movie, "An Officer and a Spy", based on the life of Alfred Dreyfus, the French Jewish military officer falsely accused of spying for Germany, inciting a wave of antisemitism in France. 
Polański, who is currently facing accusations of sexual assault from a number of women, was invited to meet with the students by the film school's rector, Mariusz Grzegorzek.
However, students published an online petition calling for the cancellation of the meeting, saying that the institution, "just like any other education centre, should be a place that condemns sexual violence". It has so far been signed by over a hundred students, academic staff and alumni.
The authors note that Polański is facing accusations relating to abuse of at least five women, the youngest of whom was just 10 years old at the time of the alleged assaults.
"It is not for us to judge whether these accusations are true," reads the petition. "At the same time, we believe that their seriousness and number mean that a meeting with Polanski on the school's premises would be disrespectful to all those who have experienced violent sexual behaviour."
Grzegorzek responded in an official statement, saying that "it is not up to us to issue judgements in cases so complex and ambiguous as the accusations against Roman Polański". He added that he does not feel he has the right to judge Polański's behaviour on moral grounds, especially on the basis of "shaky media reports" and "the position of the American justice system".
"Human life is a complicated, throbbing phenomenon, which requires mindfulness and respect," said the rector. "We, as artists, should understand that particularly well."
Grzegorzek concluded that "closing the door" on Polański does not seem appropriate, especially as the school "has a huge debt" to the director, who has "repeatedly expressed great respect for our university".
The National Film School in Łódź has produced some of Poland's – and the world's – greatest filmmakers. Along with Polański, its alumni include fellow Oscar winners Andrzej Wajda and Krzysztof Kieślowski.
In 2016, Poland's Supreme Court rejected a request by the Polish justice minister, Zbigniew Ziobro, for Polański to be extradited to the United States to face justice for the statutory rape of 13-year-old Samantha Geimer, which he pleaded guilty to in 1978 before fleeing the country ahead of sentencing.
Ziobro, who remains justice minister, condemned the "double standards" applied to Polański. "If he was a teacher, doctor or plumber, I'm sure any country would deport him to the US," said Ziobro. "But here we're dealing with a man who's defended by the glitterati and some liberal media."
Main image credit: Robert Słuszniak/Wikimedia Commons (under CC BY-SA 4.0)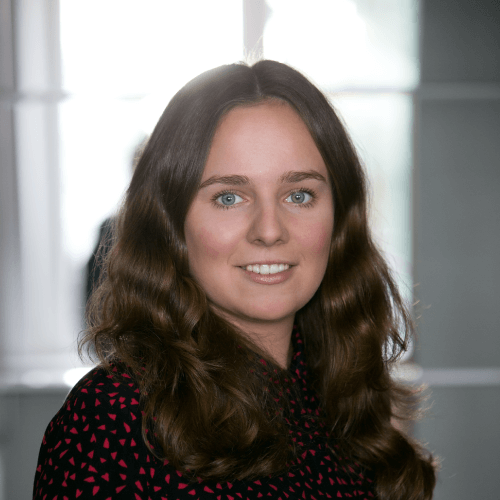 Monika Prończuk is the deputy editor of Notes from Poland. She was previously the Nico Colchester fellow at the Financial Times, acting FT Poland correspondent, and journalist at OKO.press, an independent fact-checking media outlet. Her articles have appeared in Quartz, Financial Times, Politico, Gazeta Wyborcza and Tygodnik Powszechny.