Further questions have been raised about the money the Polish National Foundation (PFN), a body funded by state-owned companies and tasked with promoting Poland abroad, has spent with a US communications firm, after it was revealed that the funds were used to sponsor a trip to the United States for Edmund Janniger, a 23-year-old ex-adviser to Antoni Macierewicz, the former defence minister.
The revelations are yet another controversy in a long series of concerns raised about the PFN, which was launched in 2016 with a 100 million zloty annual budget provided by state-owned companies.
It has been accused of using its funds for initiatives that serve the interests of the ruling Law and Justice (PiS) party, rather than the foundation's purported goals. In 2017, for example, the PFN spent 8.4 million zloty an a domestic advertising campaign to promote the government's controversial judicial reforms. A court later found that the campaign "not only does not promote Poland abroad, but the complete opposite: it weakens it significantly".
The foundation has also faced criticism for spending large sums on projects with little tangible benefit. Last year, it purchased a yacht for almost 1 million euros, which was supposed to sail on a two-year trip around the world to mark the 100th anniversary of Poland's independence. However, it spent most of this year in a US dock undergoing expensive repairs.
The Supreme Audit Office warns of a lack of accountability in spending by the Polish National Foundation, which was given hundreds of millions of zloty by state companies to promote Poland abroad (but spent a chunk of it advertising PiS's judicial reforms) https://t.co/Lt0HibmZDA

— Notes from Poland ?? (@notesfrompoland) November 21, 2018
In September, documents obtained by website Onet revealed that the PFN paid 20 million zloty to communications firm White House Writers Group for promoting Poland in the US. However, parts of this money were spent on projects with apparently minimal impact – such as a YouTube channel that had attracted only 13 subscribers and an Instagram account with only 51 followers.
Over one million zloty of the money went to right-wing historian Marek Chodakiewicz, his wife and one of his colleagues. Chodakiewicz is a close friend of the PFN's then vice president, Maciej Świrski, noted Onet, which also found that the expenses accounts for these individuals were high while outcomes were questionable.
In response, the PFN accused Onet, which is German-Swiss owned, of being a "foreign media group" trying to influence the campaign for October's elections. They were supported by the culture minister, Piotr Gliński, who accused Onet of producing "pure propaganda" because the firm "has an interest in undermining…the Polish state".
Onet's latest revelations show that over $6,000 of money from the PFN was spent by the White House Writers Group on flights and a hotel for Janniger to attend a conference with Macierewicz. The relationship between the two was already the subject of some controversy, after Macierewicz appointed Janniger – whose parents he is good friends with – as an adviser at the defence ministry when he was only 20 years old.
However, the conference organised by WHWG took place in May 2019, when Macierewicz was no longer a minister, but an MP. The reason for Janniger's expensive round trip to the event remains unclear. Onet also note that the event, despite comprising just a single, 90-minute panel with three participants, had a catering bill of over $9,000.
Macierewicz responded to Onet's story in a tweet: "Yesterday according to PO [Civic Platform, the main opposition] I was Stalin; today according to Onet I throw money away like an Arab sheikh…Rubbish."
An opposition MP, Marek Sowa of PO, said at a press conference that they were demanding additional information from the culture minister regarding the financing for Janniger's trip. This is another chapter of "the scandal within PFN, which has already drained hundreds of thousands zloty from the public pocket," said Sowa.
Main image credit:  Rutgers Council on Public and International Affairs/Flickr (under CC BY 2.0)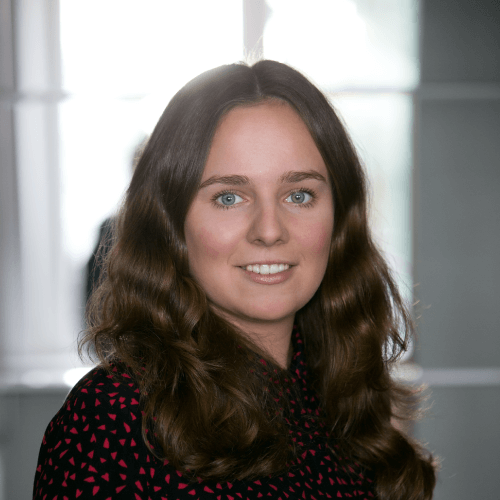 Monika Prończuk is the deputy editor of Notes from Poland. She was previously the Nico Colchester fellow at the Financial Times, acting FT Poland correspondent, and journalist at OKO.press, an independent fact-checking media outlet. Her articles have appeared in Quartz, Financial Times, Politico, Gazeta Wyborcza and Tygodnik Powszechny.