A further round of youth climate strikes have been held today in Poland, with thousands of youngsters skipping school to protest for stronger measures to tackle emissions and other threats to the environment.
The largest gathering took place in the capital, Warsaw, where there was a party atmosphere at the meeting point beneath the city's iconic Palace of Culture and Science.
Further protests took place in at least 22 other Polish cities, including Kraków, Łódź, Poznań and Katowice. Drivers in Wrocław were warned to expect traffic jams as several hundred participants marched through the city's streets.
The protests, which follow a previous series of strikes in September, are inspired by Swedish teen climate activist Greta Thunberg. The Polish protesters note that their country, which continues to rely on coal for most of its energy, is among Europe's biggest polluters.
They accuse politicians of passivity in the face of the most serious threat facing the world, and say they want to "force the authorities to act" by "going out on the streets to remind politicians of their responsibility…to conduct climate policy based on science".
A recent poll by IPSOS asking Poles to name the greatest threats facing their country found that the climate crisis was the most common answer. However, the government, which won re-election last month, has been blocking European Union efforts to agree carbon-neutrality targets and intends for coal to remain the country's main sources of energy for decades to come.
The ruling Law and Justice (PiS) party argues that the costs of a rapid emissions cuts would be too high for Poland without more "solidarity" (meaning financial assistance) from European partners. The government, did, however, create a new climate ministry earlier this month, whose head recently said that "we cannot avoid our responsibility to the planet".
Last month's elections also saw The Left (Lewica) enter parliament, with a programme promising to tackle climate change. During today's protests, the party repeated its demands for a ban on the import of coal, for climate neutrality by 2050, for eight billion złoty a year to be invested in green energy, for the introduction of climate education, and for measures to tackle Poland's high levels of air pollution.
A number of politicians from The Left attended today's strikes, including MP Agnieszka Dziemianowicz-Bąk
Main image credit: Agata Grzybowska/Greenpeace Polska/Flickr (under CC BY-ND 2.0)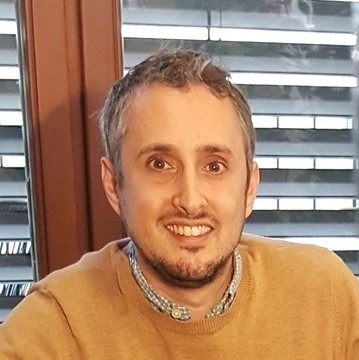 Daniel Tilles is editor-in-chief of Notes from Poland and assistant professor of history at the Pedagogical University of Krakow. He has written on Polish affairs for a wide range of publications, including Foreign Policy, POLITICO Europe, The Independent and Dziennik Gazeta Prawna.