A 67-year-old priest is standing trial on charges of sexually abusing two girls with mental disabilities while preparing them for their First Communion. Since the case came to light, a number of other alleged former victims have come forward with claims of abuse against the priest.
However, a majority of parishioners from the village of Ruszów have rallied in support of their priest (known only as Piotr M. under Polish privacy law).
They raised money for his legal defence and some have attended court hearings, praying the rosary outside the chamber. They argue that the priest simply showed normal love and devotion to children.
"He didn't have the right to stroke [the children]? You think that's abuse?" asked one of his supporters outside court, in a film broadcast by TVN.
"Are you saying that every Santa Claus in Poland must be accused of paedophilia" for letting children sit on their lap, asked another.
Other locals, however, tell a different story. The priest came to the attention of the authorities when a mother reported him for sexually abusing her nine-year-old daughter. Another mother then came forward, saying her daughter had said she "doesn't like the priest anymore because he touched her".
Both alleged victims were questioned in the presence of a psychologist and their stories found to be credible, reports local newspaper Gazeta Wrocławska. The priest was then charged with committing sexual offences against the children.
However, a majority of local parishioners signed a letter his defence, according to the newspaper. They also turned against the mother who first reported the priest to the police. "She was stigmatised and humiliated" by the local community.
After the priest was detained in May this year, 18 further women came forward accusing him of having abused them as children. They told similar stories of how he had tried to touch and kiss them intimately.
The claims, from a variety of parishes in which Piotr M. served, date back decades. However, the statute of limitations for sexual offences against minors expires when a victim turns 30, reports Gazeta Wrocławska, meaning most of the cases cannot be tried.
When the current court case began last month, the priest was confronted outside court by anti-clerical activists who were supporting the alleged victims. He was caught on camera striking one of them in face because she was filming him. Piotr M. then entered the court singing a psalm and accompanied by praying parishioners.
The priest's brother testified in his defence, blaming women's rights activists, journalists and members of the judiciary for "devastating a man" who has "done so much good".
The Polish Catholic church has recently come under fire for its alleged failures in dealing with paedophiles in its ranks. The documentary film "Tell No One", released in May this year, outlined a number of cases of alleged child sexual abuse by priests and of attempts by the church to cover them up.
In response, the church has introduced measures – including a new Child Protection Office – to address past failings. Gądecki said he had "watched [the documentary] with sadness" and "apologised to all those who were harmed".
A special team of prosecutors has been set up to investigate child sex crimes involving clergy in the period 2016-19, @RMF24pl has learned. It is a response to the recent documentary, 'Tell No One', by @sekielski on pedophilia in Poland's Catholic church https://t.co/1O8sS59SvD

— Notes from Poland ?? (@notesfrompoland) June 27, 2019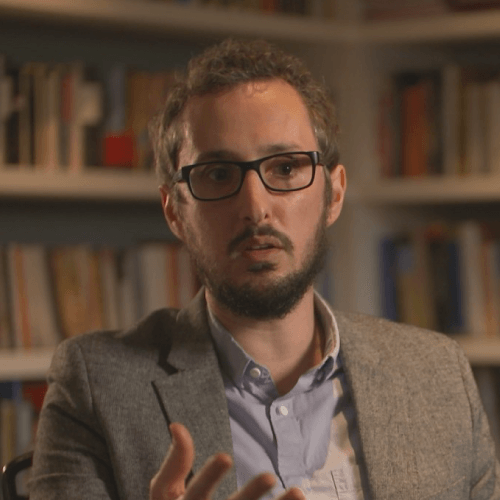 Daniel Tilles is editor-in-chief of Notes from Poland and assistant professor of history at the Pedagogical University of Krakow. He has written on Polish affairs for a wide range of publications, including Foreign Policy, POLITICO Europe, The Independent and Dziennik Gazeta Prawna.