Poland's former president and Nobel Peace Prize laureate Lech Wałęsa met on Tuesday with US Vice President Mike Pence at the White House.
Pence described it as a "privilege to meet with a devoted champion for freedom and democracy", saying that "America will always admire [Wałęsa's] courage in turning Poland toward democracy and helping to bring down the iron curtain" as leader of the Solidarity movement.
Wałęsa is visiting the US to mark the 30th anniversary of his famous speech to the American Congress. On 15 November 1989, as communism collapsed across Central and Eastern Europe, Wałęsa became only the third foreigner invited to address Congress, and began with the words "We, the People", quoting the American constitution.
Now a vocal critic of Poland's ruling Law and Justice (PiS) party, Wałęsa attended the meeting with Pence wearing a t-shirt featuring the word "Konstytucja" ("Constitution") as part of a logo that has become a symbol of protests against the Polish government by opponents who accuse it of violating the constitution.
Wałęsa wore a t-shirt with the same logo when attending George H.W. Bush's funeral in Houston, Texas last year.
Wałesa himself, however, has faced accusations from the ruling party and its allies, as well as historians, of collaborating with the communist secret services – claims that he denies.
After the meeting, Wałęsa said he was "glad that Vice President Pence promised to do whatever he can so that the US can continue its global leadership for the good of all humanity".
He expressed hope that, as Europe has not found a good answer as to the basis on which a new order should be built, he was counting on the US to advise on how to do it. He added, however, that, "as a revolutionary", he does not see "new ideas or leadership" in Washington either.
"All organisations from the old era need to get reorganised – from democracy to the economic system. My goal is to help the US get its leadership back", said Wałęsa.
The current US administration has been a close ally of the Polish government, with President Trump committing more US troops, equipment and infrastructure to Poland.
However, earlier this year reports suggested that US diplomats were pushing for Trump to meet with Wałęsa, an opposition figure, to avoid the impression that the US was supporting only the current ruling party.
The @StateDept is reportedly pushing for Trump to meet the Polish opposition or Lech Wałęsa while in Poland to avoid accusations he is supporting PiS's election campaign.

A former US ambassador warns that US-Polish relations should not be made partisan https://t.co/yY5dBAMyPI

— Notes from Poland ?? (@notesfrompoland) August 29, 2019
Main image credit: VP/Twitter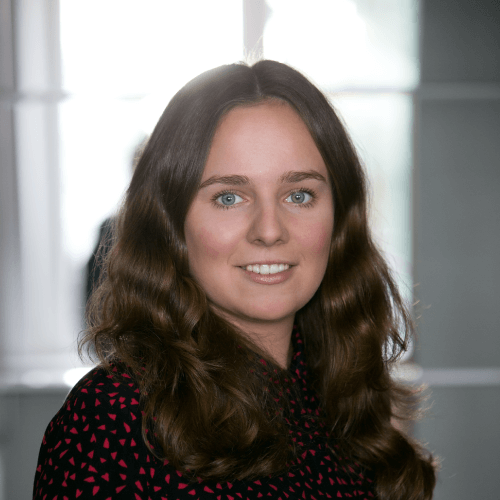 Monika Prończuk is the deputy editor of Notes from Poland. She was previously the Nico Colchester fellow at the Financial Times, acting FT Poland correspondent, and journalist at OKO.press, an independent fact-checking media outlet. Her articles have appeared in Quartz, Financial Times, Politico, Gazeta Wyborcza and Tygodnik Powszechny.