Poland's Internal Security Agency (ABW) has detained the leader of radical-nationalist group Szturmowcy (meaning Stormtroopers).
A few days before Monday's Independence March in Warsaw, which is organised by far-right groups and has in the past been attended by the Szturmowcy, ABW officers searched the apartment of Grzegorz Ć. (whose name is disguised under Polish privacy law), according to news weekly Do Rzeczy.
The officers reportedly secured electronic material, clothing, flags and publications that "propagate extremist ideology". They also determined that Grzegorz Ć. was responsible for publishing an online "Lone Wolf Guide" that, according to news website Wirtualna Polska, instructs extreme nationalists to "eliminate the causes that prevent the normal functioning of the state and society".
A source in the security services speaking anonymously to Do Rzeczy said that the guide "promotes a fascist system and incites hatred on the basis of national and ethnic differences". These are crimes in Poland carrying prison sentences of up to two years. Onet reported today that Grzegorz Ć. has been detained by the ABW.
The Szturmowcy are at the extreme fringe of Poland's far right, and have links to neo-Nazi groups in Scandinavia and Germany. They describe themselves as "ethnonationalists", and call for a "cultural reconquest of our country and the continent", according to Onet.
Last year they distributed leaflets at the University of Warsaw condemning "Jewish propaganda" and made death threats against students involved in the anti-fascist movement, reports Gazeta Wyborcza.
Their symbol is a variation of the Flash and Circle first used by the British Union of Fascists in the 1930s and more recently adopted by the youth wing of Italian neo-fascist group CasaPound.
At the Independence March two years ago, the Szturmowcy formed the core of a so-called "Black Bloc" of extreme nationalists that displayed banners calling for a "White Europe". However, at last year's event, they were prevented from displaying banners by other participants in the march, according to Do Rzeczy.
Earlier this year, the Szturmowcy announced in a Facebook post that they would no longer function as a national organisation, but would instead focus on local and "autonomous" activity. This "does not mean we are abandoning the fight for Poland and Europe," they said.
Main image credit: Dawid Chalimoniuk/Agencja Gazeta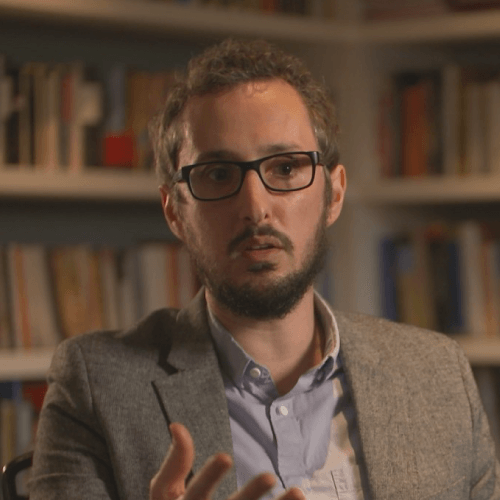 Daniel Tilles is editor-in-chief of Notes from Poland and assistant professor of history at the Pedagogical University of Krakow. He has written on Polish affairs for a wide range of publications, including Foreign Policy, POLITICO Europe, The Independent and Dziennik Gazeta Prawna.