This year's Independence March in Warsaw was the safest since the event began a decade ago, reports the city's police department.
In its early days, the march, which is organised by far-right groups, regularly resulted in rioting and clashes with police. Two years ago, it aroused controversy over the appearance of extremist and racist banners.
However, this year's event, which city hall estimates was attended by 47,000 people, passed peacefully and with relatively little controversy.
This was in part thanks to the police's preemptive actions, says spokesman Sylwester Marczak. For example, in advance of the march, officers apprehended a group of a dozen people who were found to be armed with machetes, axes and telescopic batons.
"If they had reached Warsaw and taken part in the march, it could have been very dangerous," says Marczak.
During the march, police also had to take action in response to a small group of anti-nationalist protesters who stationed themselves on the route. Some were forcibly removed, while police created a cordon around others.
A separate far-right march on Independence Day in Wrocław did end in violence. Soon after starting, it was called off by the city authorities due to antisemitic slogans and the use of flares. But many participants refused to disperse and began attacking police, who deployed water cannons and tear gas. At least five people were injured.
Wrocław's far-right Independence March was called off due to antisemitic slogans and flares.

But some participants refused to disperse and have clashed with police, who deployed water cannons and tear gas https://t.co/rFi9hb6f9B

— Notes from Poland ?? (@notesfrompoland) November 11, 2019
At the same time as the nationalist event in Warsaw, an anti-fascist march took place nearby and also passed peacefully. Organisers claim that 12,000 people joined the procession, with many waving Polish, European and LGBT flags.
Main image credit: Piotr Drabik/Flickr (under CC BY 2.0)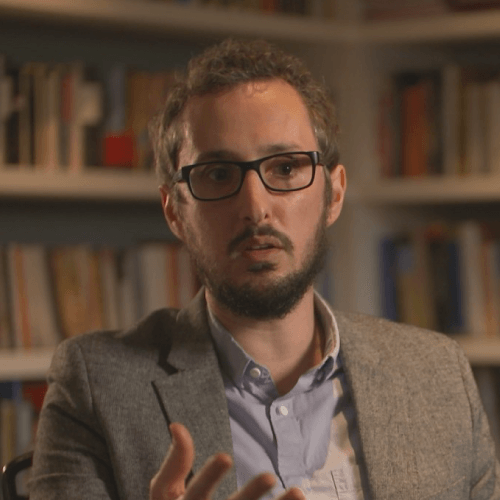 Daniel Tilles is editor-in-chief of Notes from Poland and assistant professor of history at the Pedagogical University of Krakow. He has written on Polish affairs for a wide range of publications, including Foreign Policy, POLITICO Europe, The Independent and Dziennik Gazeta Prawna.