Outgoing President of the European Council Donald Tusk has commissioned a private poll to assess his chances of victory were he to stand in next year's Polish presidential elections, according to the Wirtualna Polska website. The results reportedly do not make happy reading for the former prime minister.
The 2020 presidential elections will be crucial in deciding the balance of power in Poland over the coming years. Should the incumbent, Andrzej Duda, who is backed by the ruling Law and Justice (PiS) party, win re-election, it will allow PiS to continue to pursue its agenda in the second term that it won at last month's parliamentary polls.
But if an opposition candidate, such as Tusk, manages to defeat Duda, they will be able to use the presidential veto and other powers to frustrate the government's ambitions.
Wirtualna Polska cite an anonymous source close to Tusk as saying that the poll, which was conducted after the 13 October parliamentary elections, showed that "standing in the presidential election would be a huge risk for the head of the European Council". The former prime minister has a "large negative electorate" in Poland, which would make it difficult for him to achieve the support required to defeat Duda.
Tusk himself has said recently that the opposition candidate for the presidency must be able to attract voters from outside the base of his former Civic Platform (PO) party, which since losing power in 2015 has struggled to challenge PiS. At the head of various opposition coalitions, the party has lost three elections – local, European and parliamentary – in a row to the PiS-led ruling camp.
Many Poles remain hostile towards Tusk, according to the source: "They associate him with 'the old days'. Young people don't want to go back to how things were." The source also explains why Tusk opted to commission his own survey. Like other politicians, he does not trust public opinion polls, seeing them as a "conspiracy".
Tusk, who founded PO in 2001, is one of Poland's most successful politicians. He served as prime minister from 2007 to 2014, when his government became the first to win re-election in the post 1989-period, before moving on to lead the European Council. However, he remains a divisive figure in his home country.
During PiS's first term, Tusk became increasingly engaged in Polish domestic politics. Ahead of May's European elections, he openly campaigned on behalf of the opposition, including suggesting that his longtime rival, PiS leader Jarosław Kaczyński, is an "ayatollah" who wants to introduce a "sharia"-like system of state religion in Poland.
However, his intervention failed to bring success for the PO-led coalition, with some suggesting it may even have increased turnout among PiS voters.
Donald Tusk appeared at an opposition march in Warsaw today, giving what was effectively a campaign speech

'Is it really worth taking the risk of voting for those people who, shouting "law", violated the constitution, saying "justice", destroyed courts' https://t.co/AG5UxNWPiI

— Notes from Poland ?? (@notesfrompoland) May 18, 2019
Poland's opposition is currently facing big questions over its strategy for the presidential elections. Its success in forging an electoral pact that ended PiS's control of the Senate at last month's election has given hope that rallying around a single candidate in the presidential election – at least in the second-round run-off – could help to oust Duda.
But finding a candidate that can garner support from a diverse opposition that ranges from the conservative centre-right to the liberal left will be difficult. The situation is complicated further by uncertainty over the leadership of PO, whose current chairman, Grzegorz Schetyna, is resisting pressure to quit after overseeing three election defeats. The potential for infighting and a leadership challenge will make it harder for PO, which is the largest opposition party, to forge a strategy for the presidential election.
Among opposition candidates whose names have been mentioned so far are Małgorzata Kidawa-Błońska, a PO MP who was chosen as the opposition's prime ministerial candidate for the October elections; Rafał Trzaskowski, the mayor of Warsaw and also from PO; and Władysław Kosiniak-Kamysz, the leader of the agrarian, centre-right Polish People's Party, which was the junior partner in a coalition government with PO in 2007-15.
There has also been talk of choosing a candidate from outside politics who could win support across partisan lines. One name mentioned is Andrzej Rzepliński, who as president of the Constitutional Tribunal until 2016 resisted PiS's successful attempts to install its own candidate as Rzepliński's replacement as part of its controversial overhaul of judicial institutions, which led to opposition protests and European Union intervention.
Main image credit: Nikolay Doychinov/Flickr (under CC BY 2.0)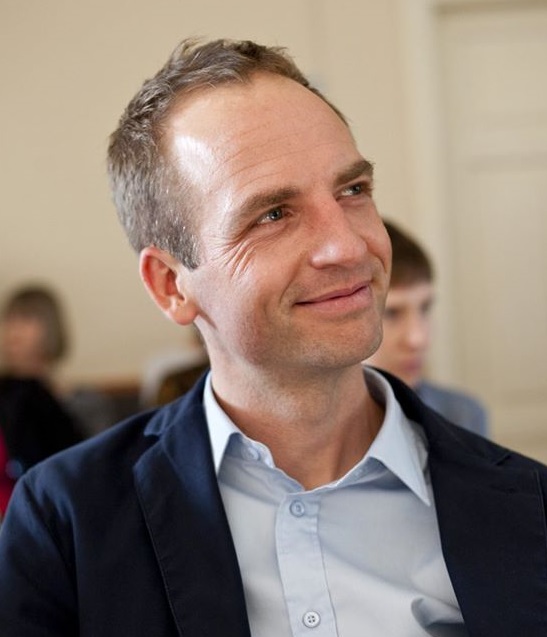 Ben Koschalka is a translator and the assistant editor at Notes from Poland. Originally from Britain, he has lived in Kraków since 2005.