Polish state-owned mining giant KGHM has signed a deal with US nuclear firm NuScale Power to develop what could be Poland's first nuclear power stations. The agreement was hailed by a deputy prime minister as a "historic" step in Poland's transition away from coal.
NuScale's small modular reactor (SMR) technology is seen as a means of repurposing existing coal-fired plants used by KGHM – which is one of the world's largest copper producers and Poland's second-largest industrial energy consumer – in its industrial processes.
The agreement signed yesterday at the US Chamber of Commerce in Washington follows a memorandum of understanding in September between the two companies, along with engineering consultancy PBE. It now paves the way for joint exploration of potential sites for the project, developing planning milestones, and estimating costs.
In attendance at the signing was deputy prime minister Jacek Sasin, who also serves as minister for state assets. He described the agreement as "a historic event for the future of Poland, another step towards nuclear energy in our country".
Poland has "taken up the great challenge of energy transformation", said Sasin, as part of which the government has "decided that the fuel that will supplement renewable fuels will be nuclear energy".
He added that the country was "racing against time" to implement its transition, reports Interia. Sasin also noted that an intergovernmental agreement between Poland and the US could lead to the construction of a large nuclear power plant, in addition to the smaller SMR reactors.
Poland's reliance on coal – which accounts for around 70% of electricity production, the highest level in the EU – and the resultant high costs of emission permits have contributed to the country's soaring electricity prices.
Speaking at yesterday's ceremony, KGHM's CEO, Marcin Chludziński, said that the company was "proud to lead the initiation of a 100% carbon-free energy project", which he says could come online as early as 2029.
He said that SMR technology would "increase the company's cost efficiency" and "transform the Polish energy sector". His firm currently sources around a quarter of its energy from its four coal and gas-fired cogeneration plants.
Sasin told the Biznes Alert news website that KGHM was looking to deploy four 77-MW light water reactors, and possibly expand to 12 later.
"NuScale is proud to partner with KGHM, an experienced innovation leader," said the American company's chairman, John Hopkins, yesterday. His firm's water reactor technology is the only SMR design to have so far received approval from the US Nuclear Regulatory Commission.
Hopkins said that the technology would help "rapidly decrease emissions worldwide" and "simultaneously bring economic prosperity to host countries". The company claims that its power plants can create up to 270 permanent jobs, 1,200 construction jobs and 4,600 manufacturing jobs.
KGHM is the latest among a number of Poland's largest companies to explore SMR technology as a way to supply energy-intensive production.
Last December, Synthos, a chemicals giant owned by Poland's richest man, Michał Sołowow, signed a letter of intent with GE Hitachi Nuclear Energy and BWXT Canada to cooperate in deploying BWRX-300 SMRs in Poland. The company plans to set up at least 10 such reactors by the early 2030s.
A deal between Sołowow and another of Poland's richest men, Zygmunt Solorz, was also signed last year with the aim to have a reactor online in 2027, though experts have suggested 2030 as a more realistic date.
Last month, US firm Westinghouse signed agreements with 10 Polish companies to cooperate on supplying nuclear products and technologies, including the possible construction of six AP1000 reactors.
The government's separate nuclear energy plan foresees its first reactor beginning to operate in 2033, and it is expecting a US offer for the supply of technology and partnership by September.
Main image credit: NuScale Power (press materials)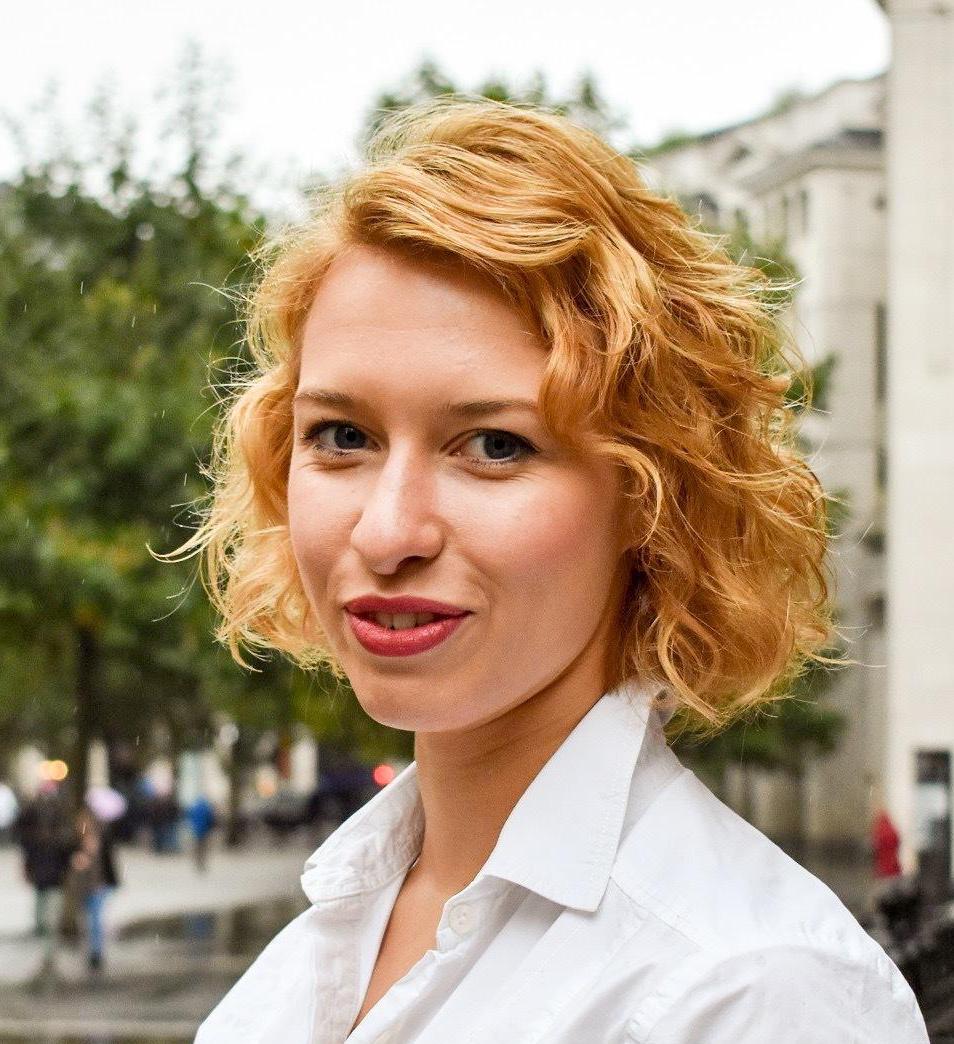 Maria Wilczek is deputy editor of Notes from Poland. She is a regular writer for The Times, The Economist and Al Jazeera English, and has also featured in Foreign Policy, Politico Europe, The Spectator and Gazeta Wyborcza.