A beatification ceremony for the late Cardinal Stefan Wyszyński and Mother Elżbieta Czacka in Warsaw yesterday was attended by thousands, including senior government officials, among them Poland's president and prime minister.
Wyszyński is seen by Polish Catholics as a hero for helping the church survive under repressions during the communist era. He is also revered for his close cooperation with Polish Pope John Paul II, whom he urged to accept his papal nomination.
Polska nie miała szczęścia do historii, ale zawsze miała szczęście do ludzi. Dziś cieszymy się podwójnie i mamy podwójną okazję by dziękować. Dziś wywyższonych zostało dwoje ludzi, którzy całe życie poświęcili służbie – służbie Polsce i drugiemu człowiekowi. pic.twitter.com/2MM0ocbQnr

— Mateusz Morawiecki (@MorawieckiM) September 12, 2021
Wyszyński served as archbishop of Gniezno and Warsaw, as well as Primate of Poland, from 1948 to 1981. Amid a wave of repression against the Catholic church by the communist authorities, he was imprisoned from 1953 – the year he was made a cardinal by Pope Pius XII – until 1956.
Czacka was a nun who lost her sight at the age of 22 and devoted her life to helping the blind. She adapted Polish phonetics into the Braille alphabet which then became the standard in teaching in schools.
The ceremony for their beatification – a step towards sainthood – took place at the Temple of Divine Providence in Warsaw on Sunday and was attended by 7,000 people, reports Onet.
Pope Francis has recognised a miracle attributed to Polish Cardinal Stefan Wyszyński, moving him a step closer to sainthood.

Wyszyński was Primate of Poland in 1948–1981 and a symbol of opposition to the communist government, spending 3 years under arrest https://t.co/rFuwdIAD49

— Notes from Poland 🇵🇱 (@notesfrompoland) October 3, 2019
A letter from Pope Francis, who this week is visiting Central and Eastern Europe, was read out during the ceremony. Leading the mass was Marcello Semeraro, the prefect of the Vatican's Congregation for the Causes of Saints.
The ceremony was also attended by President Andrzej Duda, Prime Minister Mateusz Morawiecki, the head of the ruling party, Jarosław Kaczyński, and a number of other government figures.
"[This is] a long awaited and very important day," said Duda, speaking after laying a wreath at Wyszyński's tomb. "The Primate made a great contribution to our survival as a nation, as Christians, as Catholics."
If you're unfamiliar with Stefan Wyszyński's role and wonder why all this media attention, it is highly recommended that you look up our concise, yet comprehensive – and downloadable – exhibit: https://t.co/J6FoVQ6di2

— Institute of National Remembrance (@ipngovpl_eng) September 13, 2021
In a CBOS poll conducted in 2018 to mark the centenary of Poland regaining its independence, Wyszyński was chosen by Poles as the third greatest figure in the country's modern history, behind only John Paul II and Józef Piłsudski, the chief architect of that independence.
Some controversy was evoked yesterday by the attendance at the ceremony of Sławoj Leszek Głódź, the former archbishop of Gdańsk. Głódź was earlier this year punished by the Vatican for his "negligence" in dealing with cases of clerical paedophilia.
Catholic commentator Tomasz Terlikowski noted that, while Głódź was technically allowed to attend the event – as he is only banned from ceremonies in the archdiocese of Gdańsk – his participation "showed that he disregards the wronged".
Main image credit: Marek Borawski/KPRP/Prezydent.pl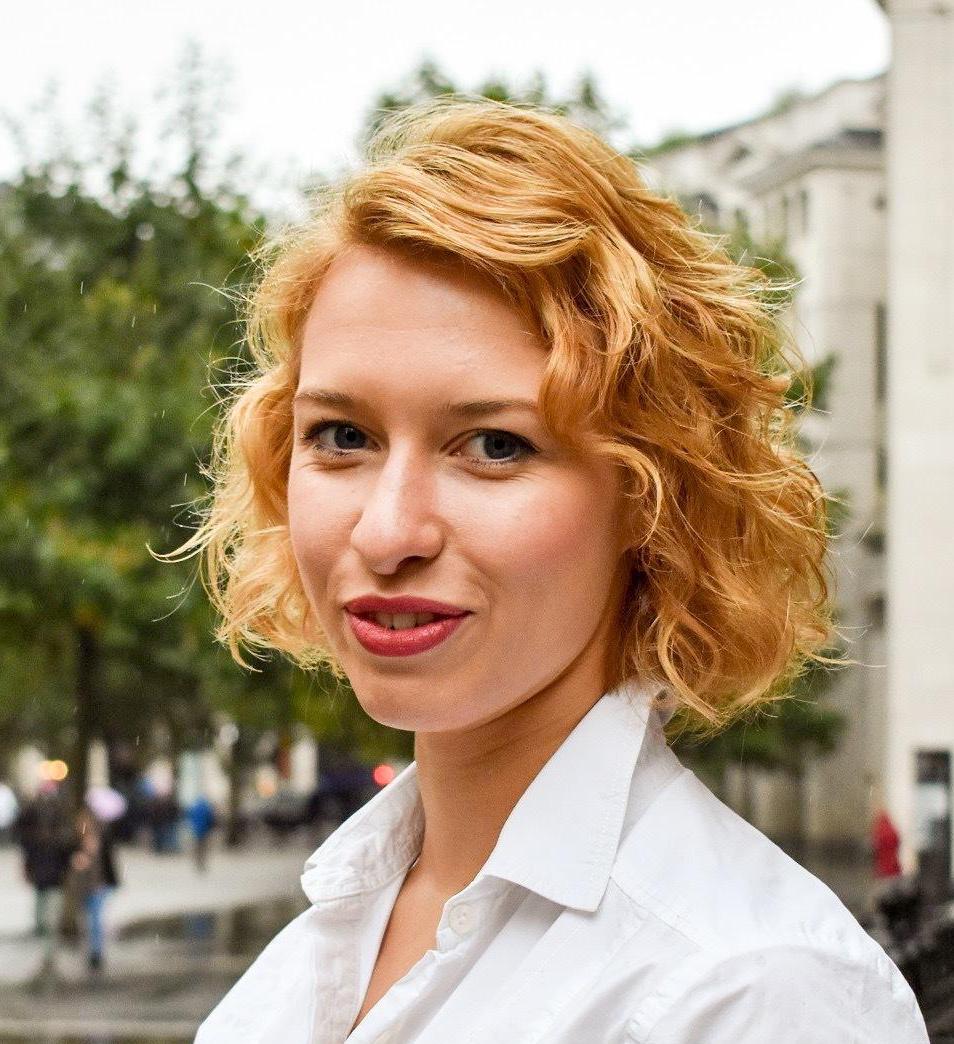 Maria Wilczek is deputy editor of Notes from Poland. She is a regular writer for The Times, The Economist and Al Jazeera English, and has also featured in Foreign Policy, Politico Europe, The Spectator and Gazeta Wyborcza.