The US has expressed "deep concern" after a bill preventing claims on property seized during the Nazi German occupation and postwar communist period was passed by Poland's lower house of parliament.
Israel's foreign minister said that the law – which does not exclusively apply to restitution for Holocaust survivors but would make claims harder for them and their descendants – is "a disgrace" that "damages both the memory of the Holocaust and the rights of its victims".
We are troubled by legislation passed in Poland severely restricting restitution for Holocaust survivors and owners of property confiscated during the Communist era, and draft legislation that would gravely weaken media freedom. Our shared values are our mutual security.

— Secretary Antony Blinken (@SecBlinken) August 11, 2021
During a heated session of parliament on Thursday – during which a contentious bill restricting foreign media ownership was also passed – the restitution bill with backed with 309 votes in favour, no votes against and 120 abstentions, reports the Polish Press Agency (PAP).
Soon after the vote, US Secretary of State Antony Blinken said that Washington was "deeply concerned" about the bill and urged President Andrzej Duda to not sign it into law.
Israel's foreign minister, Yair Lapid, issued a statement calling the bill "a disgrace that will not erase the horrors or the memory of the Holocaust". The country's president, Reuven Rivlin, also wrote to Duda earlier in the week to express concern.
Przewodniczący Knesetu @MKMickeyLevy: "Wobec przegłosowania nowelizacji KPA ograniczającej prawa własności ofiar Holokaustu, nie powołam 🇮🇱🇵🇱 grupy parlamentarnej. To prawo bezcześci pamięć o Holokauście i szkodzi 🇮🇱🇵🇱 relacjom. Wzywam prezydenta @AndrzejDuda do zawetowania go" https://t.co/I8Eu4ZjlDX

— Ambasada Izraela (@IsraelinPoland) August 11, 2021
The legislation in question implements a 2015 ruling by Poland's Constitutional Tribunal, which stated that there should be a limit on the period in which it is possible to make claims against decisions issued in violation of the law, such as illegitimate seizure of property.
The bill would amend the existing law by introducing a 30-year limit. This would mean that claims for property confiscated during the Second World War or the communist era could not be made.
Jewish groups have argued that the measures would be particularly harmful to Holocaust survivors and their descendants, who have often faced greater challenges in reclaiming stolen property.
Poland has long faced international criticism over its failure to pass a comprehensive restitution law. But Polish authorities argue that Jews have always had the same rights to reclaim property in Poland as anyone else.
They also note that Poles themselves suffered enormously during the war, and that many properties were destroyed by the Nazi German occupiers.
In June, Lapid accused the Polish prime minister of making an "antisemitic allusion" by suggesting that the dispute over Jewish property restitution is only about money. The Polish foreign ministry accused him of "ill will" and a "complete lack of knowledge".
Lapid's comments last night have also been met with some criticism for suggesting that the law was intended to target Holocaust survivors . Marcin Makowski, a Polish journalist, called his remarks "disinformation".
Tak wyglada skala dezinformacji ze strony szefa izraelskiego MSZ oraz przyszłego premiera, z którą – jako państwo – będziemy się musieli mierzyć po uchwaleniu nowelizacji KPA. Oby skutecznie. pic.twitter.com/KZbyuQREjs

— Marcin Makowski (@makowski_m) August 11, 2021
Main image credit: State Department/Ron Przysucha (under public domain)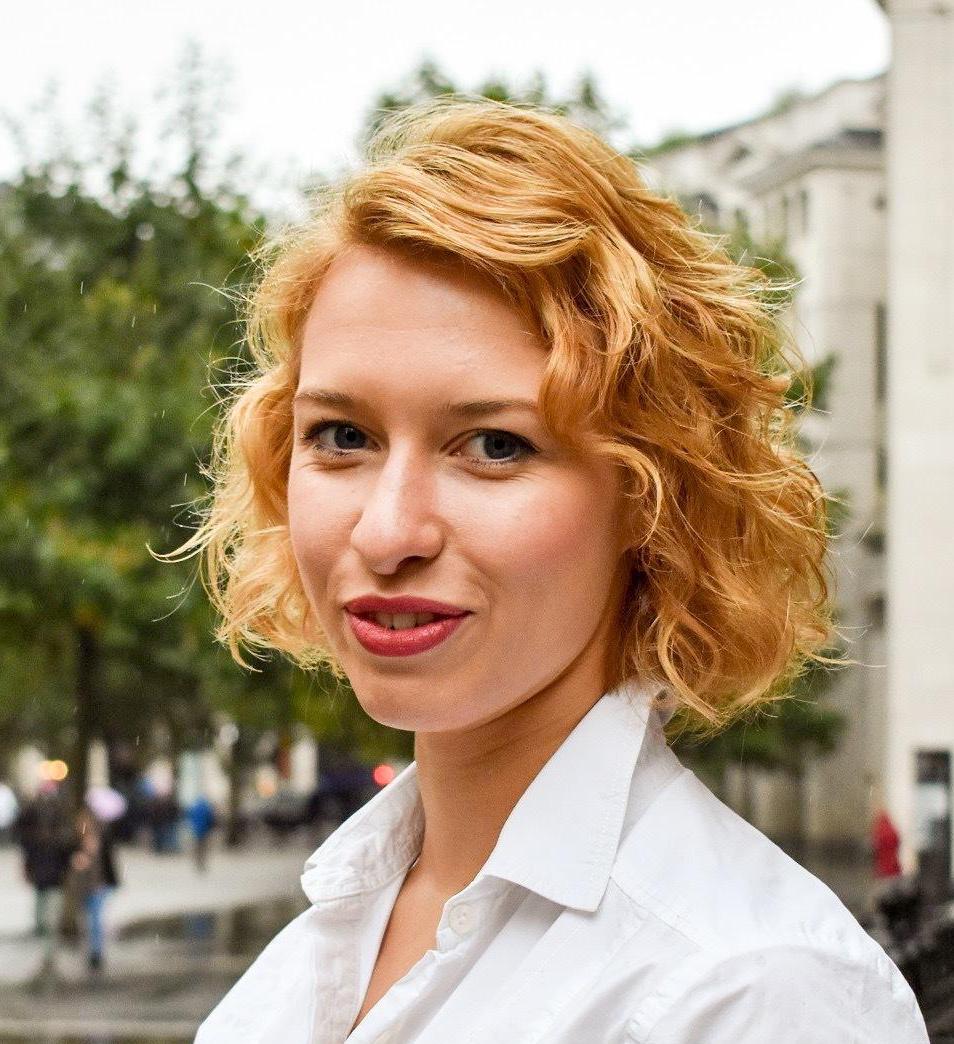 Maria Wilczek is deputy editor of Notes from Poland. She is a regular writer for The Times, The Economist and Al Jazeera English, and has also featured in Foreign Policy, Politico Europe, The Spectator and Gazeta Wyborcza.