Heavy rains yesterday brought areas of Warsaw to a standstill, closing a downtown metro station and causing flooding to streets in the city centre. The weather conditions have also caused damage and disruption to other parts of the country in recent days.
The Polish Institute of Meteorology and Water Management (IMGW) warned yesterday that much of Poland could be affected by a band of extreme weather sweeping across the country.
Forecasting storms with rainfall of 50mm to 60mm, and wind gusts of up to 120 km an hour, the IMGW issued their highest, level-three alert – meaning life-threatening damage was likely – for hailstorms in the provinces of Lubelskie, Świętokrzyskie, Małopolskie and Podkarpackie as well as southern areas of Mazowieckie. Level-two and level-one warnings were also issued for other nearby eastern and central provinces.
Warsaw bore the brunt of one rainstorm which began at around 4 p.m, lasting an hour and a half. Torrential rain caused flash-flooding in the city centre, with many districts left underwater.
As a result of water damage, the Ratusz Arsenał Metro Station was closed for an hour, and some city traffic signals stopped working, including on Artur Zawisza Square and the ONZ Roundabout.
Photographs from residents show flooding in the area around the Palace of Culture and Science, as well as the Łazienkowska Thoroughfare, which runs north of Warsaw's Łazienki Park. At Three Crosses Square, the water was several centimetres high, owing to an overflowing drain.
Warsaw Fire Brigade reported that they had received at least 500 calls yesterday evening from residents regarding flooding in basements, streets and underground garages.
"We have intervened mostly in Mokotów, Ochota, Żoliborz, Wola and Śródmieście,"  Wojciech Kapczyński, from the State Fire Service in Warsaw, told Onet.
Three government ministry buildings were also flooded: the family, labour and social policy ministry, the interior ministry and the environment ministry.
The flooding in Warsaw also became a political issue. The city's mayor, Rafał Trzaskowski, is the main opposition presidential candidate, who finished second to incumbent Andrzej Duda in Sunday's election first round. The two will now face each other in a run-off on 12 July.
Trzaskowski was yesterday criticised by pro-government media outlets for his response to the floods. State broadcaster TVP noted that the candidate was at a campaign event in Grudziądz, 230 kilometres from Warsaw, writing: "Trzaskowski is not in Warsaw. Will the government again have to save residents of the city?"
To address the situation in the capital, Prime Minister Mateusz Morawiecki convened a meeting of the heads of services providing aid to city residents. The head of the prime minister's office, Michał Dworczyk, criticised the mayor's response.
"In this situation, help is obviously needed – and Warsaw residents cannot always count on help from Rafał Trzaskowski," said Dworczyk, quoted by Polsat.
"Of course, no one blames the mayor for rain," Dworczyk continued. "Our complaint is about how the city handles the consequences of various kinds of problems or disasters. Unfortunately, Warsaw officials do not cope with this."
Last week, when flooding also hit Warsaw, Trzaskowski suspended his campaign a few days before the election to return to the city and deal with the crisis.
Warsaw has suffered serious flooding following storms.

The city's mayor @trzaskowski_, who is standing in this Sunday's presidential election, has cancelled campaign events to return to the city and set up a crisis team to deal with the situation https://t.co/G4DukGBm35

— Notes from Poland 🇵🇱 (@notesfrompoland) June 22, 2020
The extreme weather conditions have also affected other municipalities across Poland. Hailstorms caused flooding in the southern Małopolska Province, where the local fire brigade reported around 300 calls, whilst a small whirlwind was also spotted near Kraków.
In the eastern Podkarpackie Province, where severe flooding occurred at the start of the weekend, 400 residents had to be evacuated to local school buildings.
In response, the prime minister held a crisis meeting in the city of Rzeszów, and on Saturday said that the situation was stabilising. According to Nowiny24, municipalities in the district will also receive almost 6 million zloty in flood relief funds.
Poland has been experiencing tumultuous weather patterns over the last few weeks. Earlier in the year, the country experienced extremely dry conditions, leading to forecasts that Poland was set for its worst drought in a century. The resultant dry ground has exacerbated the effects of heavy rain in recent days.
According to experts from the Institute of Soil Science and Plant Cultivation, the rainfall has only partially eased drought conditions. In a recent report, the institute explained that the water was only settling in the top layer of the soil, whilst water shortages could be seen 30-100cm deeper into the ground.
Speaking to Money.pl, Jarosław Suchożebrski, a hydrologist at the University of Warsaw, said that water mismanagement was contributing to damage caused by severe weather.
"We hear a lot in the media about the problem of floods, and meanwhile many areas of Poland are struggling with drought. This paradox is due to the fact that our water management has for decades been geared to dealing with excess water," he explained.
According to him, drainage systems in Poland are inadequate, causing water scarcity during times of drought, and contributing to flooding after heavy rainfall.
Main image credit: screenshot/M_Baranowski/Twitter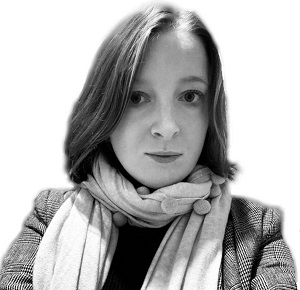 Juliette Bretan is a freelance journalist covering Polish and Eastern European current affairs and culture. Her work has featured on the BBC World Service, and in CityMetric, The Independent, Ozy, New Eastern Europe and Culture.pl.