Animal shelters in Poland say that the ongoing coronavirus pandemic has hit them hard, disrupting their work, slowing donations to a trickle, and forcing many to halt adoptions due to safety concerns.
Lack of funds and bans on contact visits have left shelters facing great difficulties with supporting the animals still in their care. Others are warning that numbers of new animal arrivals could threaten to overwhelm services.
Even one of the biggest animal foundations in Poland says that its survival is uncertain. The Centaurus Foundation has saved hundreds of animals over the past 15 years, and runs Europe's largest horse sanctuary in Szczedrzykowice, looking after 500 horses.
But funding has dried up during the coronavirus lockdown. The foundation says that along with the cancellation of profitable events, companies which help finance their work have since cut down on spending, whilst donors – who are usually elderly – are now afraid to leave their homes to send money.
"Within a week of the announcement of the state of epidemic, our revenues fell by 75-80%," foundation representative Norbert Ziemlicki told Wprost. "Transfers began to be suspended. We previously received payments every month, and now we don't know the day or time."
In an appeal on social media in March, Centaurus added that they had been planning new projects, and even seeking funding abroad, before the pandemic disrupted their work. "We wanted to be so responsible and independent – but now we feel like children," they explained. "We can't do it."
"We look at our animals, who are completely unaware of what is happening around us. We read information about the areas that the virus has reached, about mass panic and quarantines, and at the same time we realise that the moment may come – if it has not already – where people will stop caring for animals of different organisations," they added.
The foundation has now launched an online fundraiser to raise money for food, treatment and equipment for their animals, estimating that to stay afloat even for three months, they will need to raise 1 million zloty.
Other animal shelters across Poland have been facing similar issues, with the Municipal Animal Shelter in Opole receiving deliveries of food and other essentials from local policemen, reports Radio Opole.
Some shelters have also warned that the situation may worsen in the kitten season, which usually runs from spring to autumn. Staff at the Poznań animal shelter told Gazeta Wyborcza that because cats often have large litters, the number of animals in their care can increase by around 200 every year, just from unwanted kittens given to the shelter.
"Even within one day," explained the head of the animal shelter, Agata Szarata, "we sometimes receive several animals." She added that cats often stay in the shelter for a longer time than dogs, with the coronavirus lockdown only exacerbating the problem.
Other shelters, however, have been trying to adapt to lockdown conditions. Some have launched adoption online in response to continued interest in adopting animals, with the Na Paluchu shelter in Warsaw conducting the process via telephone and the internet.
However, their adoption process is limited to calm dogs with no behavioral problems, which can be adopted after their first "familiarisation" walk – which the shelter is still organising, albeit with social distancing.
Meanwhile, the Kundelek animal shelter in Rzeszów has been encouraging people to adopt by organising live broadcasts of their dogs and cats, according to state broadcaster TVP.
And despite disruption, some shelters which have managed to stay open have been reporting higher levels of interest than normal in adoption. Earlier this month, one dog shelter in Stary Sącz even reported that every dog in their care had been adopted, claiming that social isolation from the coronavirus lockdown had encouraged more people to take on a pet.
"Since restrictions have been introduced prohibiting gatherings and restricting movement in public spaces, we have actually begun to receive more inquiries about animals," Tadeusz Pasiut, a staff worker, told RMF24. He added, however, that as the restrictions have been lifted, interest in animals has been slowly decreasing.
Meanwhile, Elżbieta Malczyk from the Adopciaki.pl program, which supports responsible adoption of dogs and cats, reported three times more adoption surveys in March than in normal periods.
"I think this is the effect of accelerating the decision to adopt, for people who have been trying to do it for a long time," she told NaTemat.pl. "Because now everyone is at home, they can devote time and attention to a dog or cat, so it's the best time to introduce them to the family."
Main image credit: Facebook/Schronisko dla Bezdomnych Zwierząt Krakowskie Towarzystwo Opieki nad Zwierzętami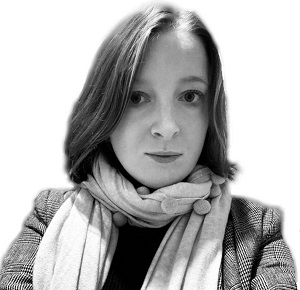 Juliette Bretan is a freelance journalist covering Polish and Eastern European current affairs and culture. Her work has featured on the BBC World Service, and in CityMetric, The Independent, Ozy, New Eastern Europe and Culture.pl.