Just over 60% of Poles display "religious commitment", according to new data released by Statistics Poland (GUS), a government agency. But just 5.5% of them are "strongly committed" to their faith, while 23% are "moderately committed" and 33% are "weakly committed".
Meanwhile, some 34% of people are "uncommitted" (meaning that they have a religion, but are not religiously active), while the remainder, 5%, are outside of any religion, reports Onet.
The data on religiosity, which cover those aged 16 and above, were compiled by Statistics Poland using an indicator based on declarations concerning attitudes, activity, religious beliefs and sense of belonging to a denomination or religious institutions.
The survey used five categories of religiosity – from "Strongly committed" to "Outside of any religion" – taking into account the time individuals devoted to such communities, as well as their self-declaration of faith, feelings about the religion, religious practices, and affiliation with institutions
Katarzyna Zielińska, a sociologist at the Jagiellonian University, told Notes from Poland that, although the new figures do not directly indicate any change in religiosity, the wider trend observed in recent years – shown in data from the CBOS polling institute – has shown a decline in terms of declarations of practices as well as religious belonging.
Data from @CBOS_Info show a sharp decline in religiosity among young Poles.

– 63% of final-year school pupils describe themselves as believers, down from 81% a decade ago

– 28% say they attend church on Sundays while 35% say they never go to church https://t.co/ALJj5J78uB

— Notes from Poland 🇵🇱 (@notesfrompoland) July 22, 2019
"The trend is not dramatic or comparable to the processes taking place in Western Europe over the last half century. Yet a consistent decline, which Janusz Mariański [a sociologist of religion and Catholic priest] called 'creeping secularisation', has been noticeable since the beginning of the 21st century," Zielińska said.
The new Statistics Poland data also show significant differences between age groups, Onet notes. The 25-34 age group is the least religious – more than half of respondents in this group (51%) are either religiously uncommitted or outside of any religion, and just 17% are either strongly or moderately committed.
Older people show much more religious commitment. One in ten of those aged 75 or over are strongly committed, and around 41% are moderately so. A total of 41% of 55-64 year-olds have either moderate or strong commitment, 27% of those aged 45-54, 22% aged 35-44, and just 18% aged 16-25.
Zielińska notes that these disparities also confirm life cycle trends that are well known to sociologists, with younger people tending to be the least religious in the population and the elderly the most.
This has been confirmed by CBOS's data – which show that the proportion of school leavers declaring themselves believers has dropped from 81% to 63% in a decade – and also by the Pew Research Center, which has found Poland to have the biggest decline in religiosity between the oldest and youngest generations.
Another noticeable trend in Statistics Poland's data is the continuing decline in the proportion of religious marriages compared to civil marriages, which has fallen steadily to 61.9% from 73.4% in 2002.
The report also shows that 91.9% are Roman Catholics, down marginally from 92.8% in 2016, while the proportion of Orthodox Christians rose slightly, from 0.7% to 0.9%, perhaps due to major immigration to Poland from Ukraine and Belarus in recent years.
This confirms other data that regularly showing that more than 90% of Poles declaring themselves to be Catholic. Meanwhile, around 40% attend church weekly, the highest among all European countries surveyed by the Pew Research Centre.
As such, the Catholic Church continues to be extremely influential in the country. It also has close linked to the ruling Law and Justice party (PiS), whose leader Jarosław Kaczyński recently said that the church represents the "only common system of values" in Poland and that "beyond it is only nihilism".
But the church has faced criticism in recent years for straying into politics as well as for perceived failures to deal with paedophilia in its ranks. An IBRiS survey in January showed that it had recorded the biggest decline in public trust among all institutions over the last three years.
Main image credit: P.Tracz/KPRM/Flickr (under public domain)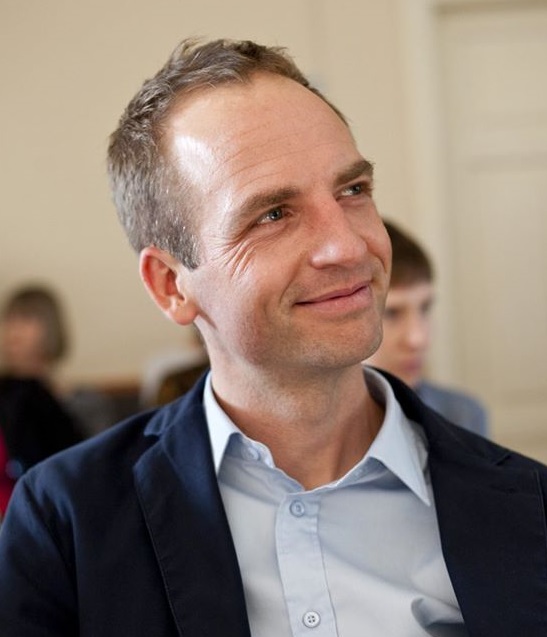 Ben Koschalka is a translator and the assistant editor at Notes from Poland. Originally from Britain, he has lived in Kraków since 2005.