Fifteen projects in the space technology sector have been awarded 143 million zloty by Poland's National Centre for Research and Development (NCBR), a state agency. The funding comes as the government seeks to make Poland a bigger player in the global space industry.
The awards range from 1.5 million to more than 33 million zloty, and cover areas including satellite observation and infrastructure and space robotics systems.
They were distributed as part of the NCBR's "Fast Track – Cosmic Technologies" contest, which aims to increase the attractiveness of Polish firms by boosting their technology readiness levels to meet the demands of the European Space Agency (ESA) and major space systems integrators, reports Wprost.
"This funding will make it possible to conclude contracts in international organisations such as the ESA…permitting further development of the space sector in Poland," said Anna Gembicka, deputy minister for development funds and regional policy.
"The Polish space sector has more than 300 companies, mostly small and medium," deputy development minister Krzysztof Mazur told Wprost. "Again the entrepreneurs have shown that they have the courage to transform what might recently have seemed to be science fiction into reality."
The largest sum went to the company SatRevolution and Wrocław University of Science and Technology, which last year announced plans to launch an observation nanosatellite, ScopeSat, into orbit to observe Earth using REC, or Real-time Earth observation Constellation,
"The Earth observation segment is dominated by expensive, large and very large satellites. We want to create a unique constellation of lower-cost, smaller devices. We estimate that its use will result in more than 100-fold costs reduction compared to large satellites," said the company.
Jarosław Gowin, the minister of science and higher education, hailed the competition as further evidence that Poland is becoming "a partner" for biggest space powers, including the USA and China, "in the field of scientific research but also business".
"In the Middle Ages we had excellent traditions and astronomic achievements. We would like to use the hands of Polish astronauts, scholars and entrepreneurs to continue Nicolaus Copernicus's work," added Gowin, who also serves as deputy prime minister.
Gowin also noted that development of the space industry is one of Poland's priority areas in its Strategy for Responsible Development, introduced in 2016 by current prime minister Mateusz Morawiecki.
At the time, Poland announced plans to place increased emphasis on the sector, to which it allocated just 0.01% of its GDP, compared with Germany's 0.05% and France's 0.1%. The website Space News reported that the government's strategy had highlighted the space sector, with its reliance on new technologies, as a key component of a new model for the Polish economy.
The Polish Space Agency (POLSA) was established in 2014. It lists its main aims as supporting the Polish space industry "by combining the world of business and science", promotion of "the development of satellite technology that can be used in everyday life, including communication, navigation, environmental monitoring and weather forecasting", and ensuring "the security of the country and its citizens…and Polish defence capabilities".
POLSA expected to spend 1.429 billion zloty (around 360 million US dollars) in its first eight years of operation. By contrast, in 2018 alone, Germany spent 2.15 billion and France 3.16 billion dollars – while the USA invested 41 billion dollars.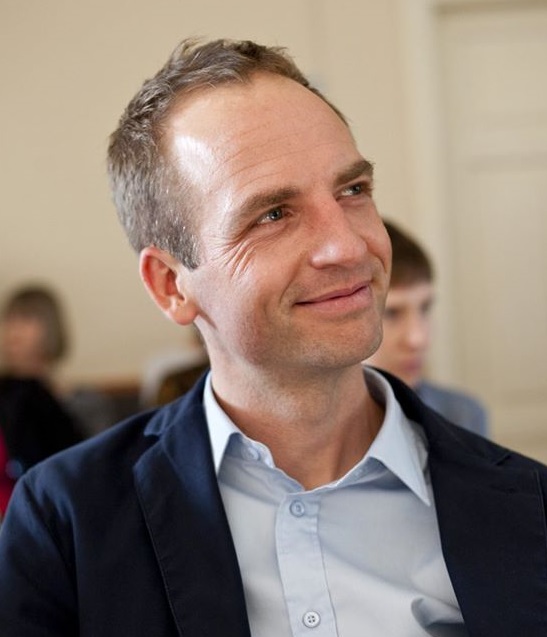 Ben Koschalka is a translator and the assistant editor at Notes from Poland. Originally from Britain, he has lived in Kraków since 2005.