A woman who was born and spent the first two and a half years of her life in a communist-era prison will receive 1 million zloty compensation for her ordeal.
But the woman – whose parents were two of the "cursed soldiers" (Żołnierze wyklęci) who resisted the introduction of communism in postwar Poland – had hoped to be awarded 15 million zloty, and called the ruling "humiliating" and the result of a "communist show trial".
Magdalena Zarzycka-Redwan's parents, Stefania and Władysław, were imprisoned in 1949 in Lublin Castle, at the time a Soviet secret police prison, for concealing underground resistance soldiers, writes Dziennik Wschodni.
Despite Stefania being eight months pregnant, she was tortured by her captors and died giving birth to Magdalena after an interrogation. Magdalena then spent a total of two years and four months in the prison, being cared for by other prisoners.
As her father had been sentenced to 15 years' imprisonment, Magdalena was sent to live in various children's homes, where, according to Dziennik Wschodni, she was called a "daughter of bandits". She says she was forced to conceal her background, and was later unable to find work or to form a relationship with her father, who was released in 1956 and died in 1963. She continues to need psychiatric help to this day.
In the latest ruling, Lublin Appellate Court upheld an earlier decision that Zarzycka-Redwan was only entitled to compensation for the time she and her pregnant mother spent in prison, and not the later period in children's homes, as Zarzycka-Redwan had claimed.
The court did not question Zarzycka-Redwan's suffering or its effects on her personal development, but judge Grażyna Jakubowska said that, "redressing the harm done to the child…does not mean that compensation is also due for every result of this situation".
The judge noted that this was a consequence of the relevant laws, and pointed to the fact that the girl's elder siblings also lived in children's homes but were similarly not entitled to compensation.
"Legislators have not regulated the situation of other children," said Jakubowska, quoted by Dziennik Wschodni. "One cannot now create a different regulation for the claimant purely on the grounds that she resided in children's homes."
Zarzycka-Redwan, who left the court room in protest as the Lublin Appellate Court's verdict was read, vowed to seek a last-resort appeal, and said that if necessary she would take her case to the European Court of Human Rights, RMF24 reports.
"I will take this further, because I know what today's political situation in the courts is like," she said. "The high court was speaking more to the media than to me today. I want this case even to get to Strasbourg, because we children of the cursed soldiers will not get a fair outcome here."
Zarzycka-Redwan described the justification as "manipulated so much it hurt", and said she left the court room so she would not have to listen to the "rubbish". "The court humiliated me…It was a strictly communist show trial," she said. "No money will make up for what I experienced. 15 million zloty is a symbolic amount."
Zarzycka-Redwan began her efforts to obtain compensation in the 1990s, but this only became legally possible in 2018 with an amendment to the relevant laws.
On 1 February last year, a ceremonial funeral service was held for her parents, reports Kurier Lubelski. The remains of Stefania were found just two years previously, by specialists from the Institute of National Remembrance, a state institute charged with investigating, prosecuting and educating about Nazi and communist crimes.
"Cursed soldiers" is a term used to describe various clandestine Polish anti-communist resistance movements formed in the Second World War and its aftermath. The popularity of remembrance of the cursed soldiers has increased in recent years and been heavily promoted by nationalist circles and the ruling Law and Justice party.
Perhaps the best known among them is Witold Pilecki, a military officer who joined Poland's underground resistance to the German occupation during World War Two. Pilecki volunteered to have himself imprisoned at Auschwitz, where he gathered intelligence and organised resistance.
After the war, Pilecki also joined the underground opposition the new communist authorities, and as a result was imprisoned, tortured and, after a show trial, executed in 1948.
The Volunteer, a biography of Polish resistance hero Witold Pilecki by @jackfairweather, has been named Costa Book of the Year in the UK.

Pilecki deliberately had himself imprisoned at Auschwitz to organise resistance and gather intelligence in the camp https://t.co/gO0qdoP4mk

— Notes from Poland ?? (@notesfrompoland) January 28, 2020
In March last year, the Polish government revealed plans for "one of the most important museums in Europe", which would be dedicated to the cursed soldiers and other communist-era prisoners. 
Critics have noted, however, that while many of the cursed soldiers unquestionably deserve commemoration, memorials often fail to differentiate between them and certain individuals involved in war crimes, especially massacres of civilians from non-Polish ethnic groups.
In 2005, the IPN found that Romuald 'Bury' Rajs, one of the postwar anti-communist partisans commemorated today as the 'cursed soldiers', was responsible for crimes against Belarusian civilians that 'had the characteristics of genocide'. Now, however, 1/3 https://t.co/xtquUpEkQg

— Notes from Poland ?? (@notesfrompoland) March 12, 2019
Main image credit: Krzysztof Mazur/Agencja Gazeta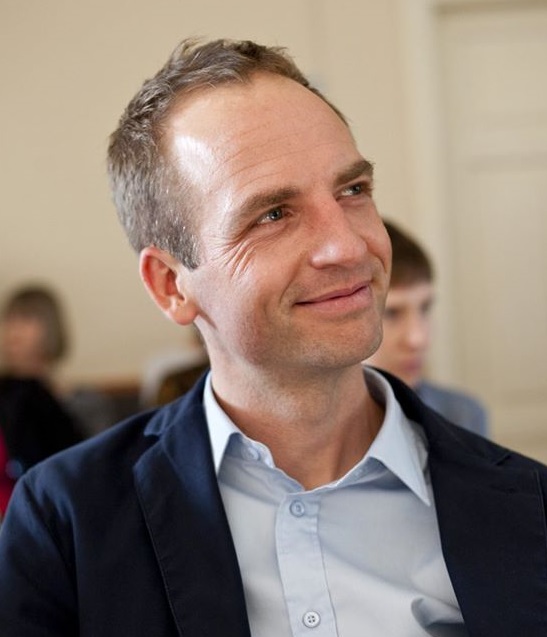 Ben Koschalka is a translator and the assistant editor at Notes from Poland. Originally from Britain, he has lived in Kraków since 2005.