A visit by climate activist Greta Thunberg to coal mines in Poland last week has triggered a war of words and been condemned by trade union representatives.
"A betrayal and a disgrace!" wrote Patryk Kosela, spokesman for the trade union Sierpień '80 (August '80), in a Twitter post. "A saboteur and useful idiot parleying with Greta at a moment when a fight for Polish coal and Polish mines is taking place."
Kogo miała na myśli Greta Thunberg mówiąc w Davos o polskich górnikach? Działacza Zwiazku Zawodowego Górników w Polsce, Jerzego Hubkę. Sabotażysta i pożyteczny idiota paktuje z Gretą w momencie, gdy trwa walka o polski węgiel i polskie kopalnie. Zdrada i hańba! pic.twitter.com/Kaup9EdHqw

— Patryk Kosela (@KoselaPatryk) January 21, 2020
The target of Kosela's ire was Jerzy Hubka, who posted photographs of himself and others in uniform with the 17-year-old Swedish campaigner, confirming that they had met her at the decommissioned Makoszowy mine in Zabrze in the Silesian province, before also visiting the Guido mining museum along with a BBC camera crew.
"We informed her that miners are not afraid of changes and transformations," wrote Hubka, "but on condition that they are talked to honestly, with an honest dialogue, to work out a concrete compromise. We stressed that the mines do not generate CO2, and could successfully be equipped with modern technologies for the benefit of the environment, without losing jobs."
Thunberg referred to the meeting in her speech at the World Economic Forum in Davos on Tuesday, saying that the people she met had more hope than the leaders she was addressing.
"Last week I met with Polish miners who lost their jobs because their mine was closed and even they have not given up," she said. "On the contrary, they seem to understand the fact that they need to change more than you do."
The Miners Trade Union (ZZG) also distanced itself from the actions of the miners who met with Thunberg. "Jerzy Hubka possesses no authority to speak in [our] name," wrote ZZG, quoted by RMF 24. "We regard the contacts with Greta Thunberg before the camera of the BBC as a manifestation of stupidity and megalomania, and harmful to Poland."
A spokesman for the Mine Restructuring Company, the owner of the former Makoszowy mine, claimed that no visit had taken place to the site, but that "the mine management has no influence over who trade unionists meet at their headquarters outside of the mine", report RMF 24.
During her visit to Poland, Thunberg also reportedly intended to carry out filming at Europe's largest coal-fired power station in Bełchatów, but was denied permission by its owner, state-controlled energy group PGE. She therefore went instead to a nearby observation terrace to record her piece.
Climate campaigner @GretaThunberg was reportedly denied permission to film at Bełchatów, Europe's largest coal power station, by its owner, state energy group PGE.

She instead filmed nearby https://t.co/46t5WHkA5y

— Notes from Poland 🇵🇱 (@notesfrompoland) January 20, 2020
This was not Thunberg's first visit to Silesia, the heartland of Poland's coal-mining industry. She also attended the 2018 United Nations Climate Change Conference in Katowice in December 2018.
Polish miners in the Silesia region may bear the brunt of the European Union's plan to switch to a zero-emission economy by 2050, as a report on the Bloomberg Green website notes.
Poland continues to be heavily reliant on coal for power and heating, and the mining lobby is powerful, despite environmental concerns. In December, Prime Minister Mateusz Morawiecki announced after the European Council summit that Poland was the only country not to have signed up to the EU's 2050 goal.
Main image credit: Jerzy Hubka/Facebook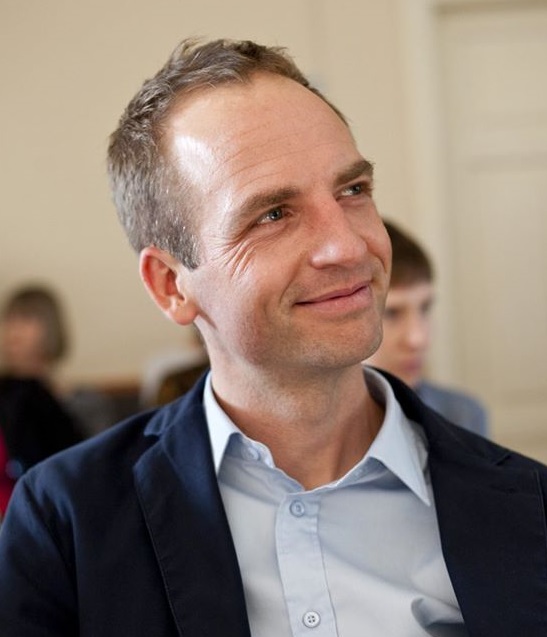 Ben Koschalka is a translator and the assistant editor at Notes from Poland. Originally from Britain, he has lived in Kraków since 2005.