The founder and former president of a foundation set up to support victims of clerical paedophilia in Poland has been charged with defrauding a woman abused by a priest as a child whom his organisation had helped to get one million zloty in compensation.
The man, known as Marek L. for legal reasons, allegedly asked the woman, known as Katarzyna, to lend him 30,000 zloty to cover what he claimed were the costs of a life-saving operation for pancreatic cancer, but which it transpired he was not actually suffering from.
Marek L's foundation, called Nie lękajcie się ("Be not afraid" – the famous words of Pope John Paul II), had recently helped Katarzyna in a court case which resulted in an award of one million zloty compensation from the Society of Christ Fathers. As a child, she had been imprisoned and repeatedly raped by a priest belonging to the Catholic order.
Catholic congregation ordered to pay 1m zloty to woman who as a child was imprisoned and repeatedly raped by a priest has confirmed it has paid up after losing an appeal against the ruling. 'We had to pay, but that doesn't mean we recognise responsibility' https://t.co/SBZ4Y23yHJ

— Notes from Poland ?? (@notesfrompoland) October 16, 2018
According to Rzeczpospolita, Marek L. was charged with fraud before Christmas by prosecutors in Szczecin. The newspaper quotes a prosecutor, Maciej Joźwiak, as saying that "formally he has not admitted the charge, although he has testified that he did indeed mislead the aggrieved party by claiming to be ill." Marek L. claims that he intended to return the loan. If proven guilty of fraud, he faces up to eight years in jail.
The deception first came to light in a story published by Gazeta Wyborcza in May 2019. Katarzyna said that she had given Marek L. a loan of 20,000 zloty and an additional 10,000 zloty as a gift after he had approached her saying that he needed it to help beat his supposed illness and asking for discretion. But Katarzyna soon became suspicious when the NGO head did not have the operation or show her any medical documentation.
When the allegations came to light, Marek L. resigned from his position as president of the foundation, admitting that "with my actions I have broken the trust of the victims of clerics themselves, who approached me for help, as well as the people in the foundation's board and advisory board, who did not know about my actions jeopardising the foundation's good name and credibility".
The Nie lękajcie się Foundation gained renown in 2018 when it published an interactive map of church paedophilia cases in Poland.
An interactive map of church pedophilia cases has been published by NGO @fundacjaNLS and liberal opposition MP @JoankaSW.

It contains 59 cases brought to conviction, but they've also included media reports and victims' testimonies for cases that haven't resulted in any sentence. pic.twitter.com/Fr8R7R8LNQ

— Notes from Poland ?? (@notesfrompoland) October 7, 2018
In February last year, Marek L., himself a former victim of a paedophile priest, accompanied opposition MP Joanna Scheuring-Wielgus when she presented a report on paedophilia in the Polish church to Pope Francis. The pontiff paused for several moments with Marek L. and kissed his hand.
Opposition MP @JoankaSW personally delivered a report on pedophilia in the Polish church to Pope Francis, whom she spoke with briefly about the subject. The Pope also listened to the story of a Polish former victim of pedophile priest and kissed his hand https://t.co/lEkDrZzQWW

— Notes from Poland ?? (@notesfrompoland) February 20, 2019
Katarzyna was 13 when a priest known as Roman B. took her away from her parents, imprisoned her in a rented flat and raped her on numerous occasions for more than a year. Now in her mid-20s, she has made several suicide attempts. When she received compensation for her ordeal, Marek L. told Wirtualna Polska, "She needs constant therapy. For the rest of her life. This money will ensure her the necessary specialist care."
In November 2019, Katarzyna successfully sued far-right Catholic commentator Stanisław Michalkiewicz, who had responded to her compensation award by saying "even whores don't earn so well". Michalkiewicz countered by publicly revealing her name and address while appealing to his followers for donations to help him pay her the 150,000 zloty damages.
A woman who was imprisoned and repeatedly raped by a priest as a child successfully sued a far-right commentator for likening her to a prostitute.

He responded by publicly revealing her name and address.

"I have no more strength to fight you," she says https://t.co/gWbUDk9Yla

— Notes from Poland ?? (@notesfrompoland) November 19, 2019
Paedophilia in the Catholic church – and the church's perceived failure to deal with it appropriately – has been an increasingly controversial subject in Poland in recent years, In late 2018, the Nie lękajcie się Foundation reported that since the release earlier the same year of the feature film Kler, which covered various abuses and excesses of the church, including paedophilia, it had been contacted by more victims than in the previous five years combined.
Since #Kler's release in September @fundacjaNLS, which supports victims of pedophile priests, has been contacted by 1000s of potential victims – more than in the last 5 years combined. The church also launched a study to examine extent of abuse by priests https://t.co/SiYQR0CWb3

— Notes from Poland ?? (@notesfrompoland) November 3, 2018
This was followed in 2019 by the groundbreaking documentary Tell No One, produced by the Sekielski brothers, which featured testimonies from victims of paedophile priests, who in some cases confronted their abusers, and also showed inaction from church authorities.
A poll taken in the wake of a new documentary about clerical sex abuse finds:
– 54% of Poles say they don't trust the church; 33% do
– 57% who saw film say it damaged their regard for the church
– 80% say the church isn't doing enough to protect children https://t.co/NtG6yrOwGU

— Notes from Poland ?? (@notesfrompoland) May 20, 2019
Main image credit: Slawomir Kaminski / Agencja Gazeta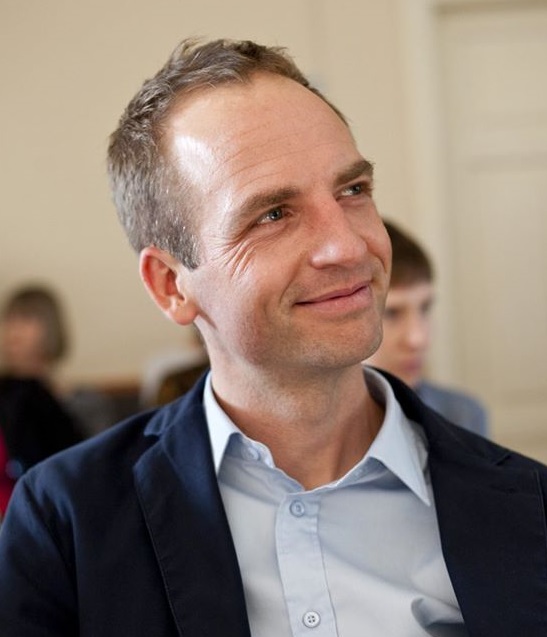 Ben Koschalka is a translator and the assistant editor at Notes from Poland. Originally from Britain, he has lived in Kraków since 2005.