A priest has installed a 12-metre-tall cross made from solar panels on the front of his church in the small town of Pleszew, central Poland. He hopes to help the environment and save some money.
"The electricity bills scared me," says Father Krzysztof Guziałek, speaking to Gazeta Wyborcza. "At the same time, I was constantly thinking about the words of Pope Francis from the encyclical [Laudato si'], in which he talks about caring for the world, about caring for nature and not destroying it."
When Guziałek looked into installing solar panels, he found that the roof of the church received less sunlight than the front of the building, reports Wirtualna Polska. And so the idea of the cross was born.
The cross is made from 14 photovoltaic panels installed on the front of the church. At night, it glows blue, purple and red. The costs were met partly by Guziałek himself, with the rest coming from an "ecocredit" bank loan with very low interest.
During the day, the solar panels supply electricity to lights and heaters in the church. When it is cloudy, they produce around 3.5 kW of electricity per hour; when the sun comes out this reaches 5.2 kW. Surplus power is transferred to the electricity grid and the equivalent amount can be used by the church when required.
Installation was only completed in autumn 2019, so Guziałek says it is too early to tell how much money will be saved. But he hopes that electricity costs, which used to sometimes reach up to 2,000 zloty a month in winter, will be reduced to zero. He also hopes it will allow him to stop using the church's old coal-fired heating stove.
Parishioners in Pleszew, a town of around 17,000 residents an hour and a half's drive from Poznań, clearly approve of the idea. All of those interviewed by Gazeta Wyborcza reacted positively.
"It's a beautiful idea," said Ewa, a retired gardener. "The cross is beautiful, economical and ecological," said Rafał. "We should have more such crosses in Poland."
Guziałek has long promoted environmental causes. His sermons often touch upon subjects like reducing plastic waste and not dumping rubbish in the forest. His church has stopped using plastic bottles, replacing them with glass.
"We must not shy away from climate change," Guziałek told Gazeta Wyborcza. "We must do everything to protect the world from destruction. Man has a barbaric approach to nature. But we should ask ourselves what we will leave for future generations."
Over Christmas, the Archbishop of Kraków, Marek Jędraszewski, sparked debate by declaring that "ecologism is a very dangerous phenomenon" and "contrary to the Bible".
"Ecologism is very dangerous" and "contrary to the Bible", warns a Polish archbishop.

It is part of a broader threat from new movements that seek "a return to Engels" and "break from the entire Christian tradition", with @GretaThunberg as their "oracle" https://t.co/7EH61iBJ2i

— Notes from Poland ?? (@notesfrompoland) December 27, 2019
Many criticised his remarks, and noted that they appeared to be at odds with the message of Pope Francis. However, the archbishop's defenders pointed out that it was "ecologism" that he was describing as a dangerous "ideology", not the idea of protecting the environment, which he supports.
Main image credit: Piotr Skornicki /Agencja Gazeta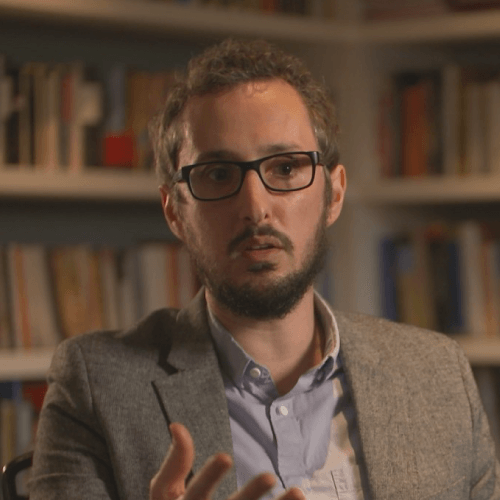 Daniel Tilles is editor-in-chief of Notes from Poland and assistant professor of history at the Pedagogical University of Krakow. He has written on Polish affairs for a wide range of publications, including Foreign Policy, POLITICO Europe, The Independent and Dziennik Gazeta Prawna.