Special traffic lights projected onto the pavement to stop "smartphone zombies" distracted by their phones from getting run over have been installed in Warsaw's Ursynów district. They are the first such lights in Poland and only the second in Europe, reports Gazeta Wyborcza.
The projector is mounted beneath the normal traffic-light lamps, and lights up the pavement in front of the pedestrian crossing in either red or green.
"This is a pilot programme to improve the safety of pedestrians, not only those who are starting at their phones, but also those who are lost in thought or distracted," said Karolina Gałecka, spokeswoman for the Municipal Roads Authority (ZDM). "Over the next few months we will observe the results and then we will decide whether to install such projectors at other crossings."
"We're turning into a herd of sheep," local resident Kacper told website Halo Ursynów. "As a driver, I see that hardly anyone crossing the road looks around. Most either look at their phone or at their feet. Maybe the red light on the pavement will stop them ending up under a car?"
The only other place in Europe with such traffic lights is Vienna, where the projectors have been piloted for several months. Another Polish city, Poznań, has tested an alternative solution of installing LED lights in the pavement.
Pedestrians in Poland are in particular need of protection, with the country's roads being among the most dangerous in Europe. Poland has the third-highest rate of pedestrian fatalities in the European Union. In 2018, 285 people were killed at road crossings, up from 259 the previous year.
The prime minister recently announced a package of reforms designed to improve the situation, including bringing Poland into line with most EU countries by giving pedestrians priority at road crossings.
The prime minister has announced three changes to Poland's road laws to tackle what he admits are some of the EU's most dangerous roads.

The new measures include giving pedestrians priority at road crossings, bringing Poland in line with most EU countries https://t.co/lCNYpG0aza

— Notes from Poland ?? (@notesfrompoland) December 16, 2019
Main image credit: Jedrzej Nowicki / Agencja Gazeta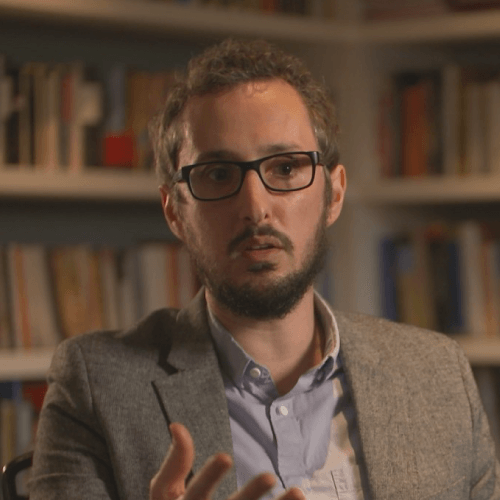 Daniel Tilles is editor-in-chief of Notes from Poland and assistant professor of history at the Pedagogical University of Krakow. He has written on Polish affairs for a wide range of publications, including Foreign Policy, POLITICO Europe, The Independent and Dziennik Gazeta Prawna.