A new initiative, Abortion Without Borders, has been launched to help women evade Poland's strict abortion law by going abroad to terminate pregnancies.
The project, which is the result of collaboration between six Polish and international organisations, offers a website (aborcjabezgranic.pl) and a dedicated phone helpline to provide women seeking abortions with organisational, financial and psychological support, reports Tok FM.
The service will help the women obtain abortifacient pills in Poland, or if necessary pay for travel, accommodation, medical care and an interpreter to assist with obtaining an abortion in countries such as Germany, the Netherlands and the United Kingdom. The level of support can range up to 3,000 euros, writes Gazeta Wyborcza.
"This is an initiative to remove barriers, symbolic and financial," says Natalia Broniarczyk of the Polish Abortion Dream Team foundation, which is part of the group behind the initiative.
The group also includes Britain's Abortion Support Network, which in the past helped Irish women travel abroad for abortions. But since Ireland legalised abortion through a referendum last year, the organisation has expanded its activities to other places with strict abortion laws, such as Malta and Poland.
"We know that making abortion against the law doesn't stop it. It just drives stigma around abortion," Mara Clarke of the Abortion Support Network tells the Guardian.
"The only person with the right to decide to continue or end a pregnancy is the person who is pregnant – not governments or churches or bad laws or policies," says Justyna Wydrzyńska of Kobiety w Sieci, another of the organisations involved, also quoted by the Guardian.
The new initiative has met with a negative response from religious conservatives in Poland. Jerzy Kwaśniewski, the head of NGO Ordo Iuris, which has been behind efforts to ban abortion in Poland, tweets that his organisation is preparing a notification to prosecutors against those who are seeking to "aid an illegal act (prenatal murder)".
Poland has one of the European's Union's strictest abortion laws. Terminations are permitted only in three cases: if the pregnancy threatens a women's life or health; if it is the result of a criminal act (such as rape or incest); or if the foetus is severely malformed.
As a consequence, only around 1,000 legal abortions take place in Poland annually, the vast majority due to foetal abnormalities. However, it is estimated that tens of thousands more illegal terminations take place. And "abortion tourism is booming", reports Tok FM.
The abortion law, which was introduced in 1993 after the fall of communism, has been a point of controversy in recent years. Poland's ruling Law and Justice (PiS) party has expressed its desire to further tighten it, and in particular to ban what it calls "eugenic abortions", meaning those carried out due to foetal malformation.
PiS leader – and Poland's de facto leader – Jarosław Kaczyński last year said that his party would "strive to ensure that even very difficult pregnancies, when the child is condemned to death, is severely deformed, will end in birth, so that the child can be christened, buried, given a name".
However, proposals to restrict the law – which would effectively have ended legal abortion – led to mass "black protests" by women in 2016 and 2018, which in both cases forced PiS to back away from the legislative initiatives.
Opinion polls indicate that there is in fact stronger support for liberalising access to abortion than for restricting it. However, the majority are in favour of maintaining the current "compromise".
The issue is likely to remain high on the political agenda following the return last month to parliament of the left – which just this week reiterated its demand for abortion on request up to the 12th week of pregnancy – and the far right, which wants to tighten the law. Although the ruling party has expressed support for the latter position, and faces pressure from the church to pursue it, it is also wary of provoking further protests.
Main image credit: Iga Lubczańska/Flickr (under CC BY 2.0)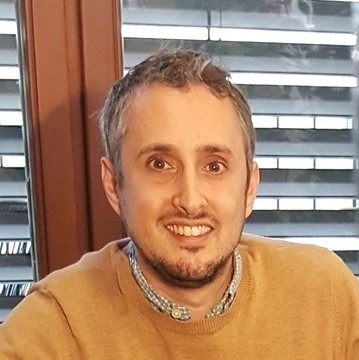 Daniel Tilles is editor-in-chief of Notes from Poland and assistant professor of history at the Pedagogical University of Krakow. He has written on Polish affairs for a wide range of publications, including Foreign Policy, POLITICO Europe, The Independent and Dziennik Gazeta Prawna.