Polish shoppers were encouraged to pay particular attention to the origin of their purchases on Saturday, as the "Choose 590 – Saturday for Poland" campaign was launched.
The number 590 refers to the barcode prefix used to indicate products produced in Poland or distributed by a Polish company. It is used by Congress 590, a government-backed annual meeting of business and political leaders held since 2016 and the driving force behind the campaign.
"Choose 590 – Saturday for Poland" urges people to demonstrate consumer patriotism by buying goods made in Poland, especially on the first Saturday in December.
Artur Niewrzędowski, a spokesman for the project, said that "we want to use this educational campaign to inspire people to buy products with a barcode starting with 590."
"We'd really like every Saturday to be for Poland. But within our campaign we want to organise one such Saturday a year," he added.
Prime Minister Mateusz Morawiecki wrote on Twitter that: "Buying Polish products is the simplest way to support the Polish economy. I #choose590 because I know how what an important link economic patriotism is in developing the economy all over the world."
Kupowanie polskich produktów to najprostszy sposób na wsparcie polskiej gospodarki. #Wybieram590, bo wiem jak istotne ogniwo rozwoju ekonomicznego na całym świecie stanowi patriotyzm gospodarczy. Każdy z nas może wybrać 590! Dlaczego warto? Sprawdź na https://t.co/lWjQj9M4rL ??

— Mateusz Morawiecki (@MorawieckiM) December 7, 2019
According to a study from the consulting and accountancy company Grant Thornton commissioned by the campaign, a change in consumer habits could make a difference of several tens of billion złoty annually to the Polish economy.
The analysis showed that products fulfilling two criteria of Polishness – produced in Poland by companies with Polish capital – 79 groszy of each złoty spent will return to the Polish economy. For products of foreign companies made in Poland, 76 groszy remains in Poland.
These figures contrast with fully foreign products sold in Poland, in which case 25 groszy goes into the Polish economy for each złoty spent.
During a debate on the importance of consumer patriotism held to mark the campaign, development minister Jadwiga Emilewicz said that "the fashion for good and Polish
The minister also mentioned the smartphone app Pola, which shoppers can use to find out more about where their purchases came from. "Pola has half a million users, which shows how much interest there is in the origin of products," she said.
The "Choose 590 – Saturday for Poland" campaign is supported by a number of major Polish companies, including those that are owned by the state or linked with the government, such as the oil giant PKN Orlen, the Polish Post and the Polish Press Agency.
The campaign comes amid an uncertain climate for foreign investment in Poland. According to the World Investment Report, a UN publication, the value of foreign investment inflow in Poland has been decreasing in Poland since 2015, both in terms of absolute numbers and as a percentage of fixed capital. In 2017, the Czech Republic, a significantly smaller country, attracted more foreign investment than Poland for the first time since 2013.
Main image credit: geograph.ie / Eric Jones under CC BY-SA 2.0.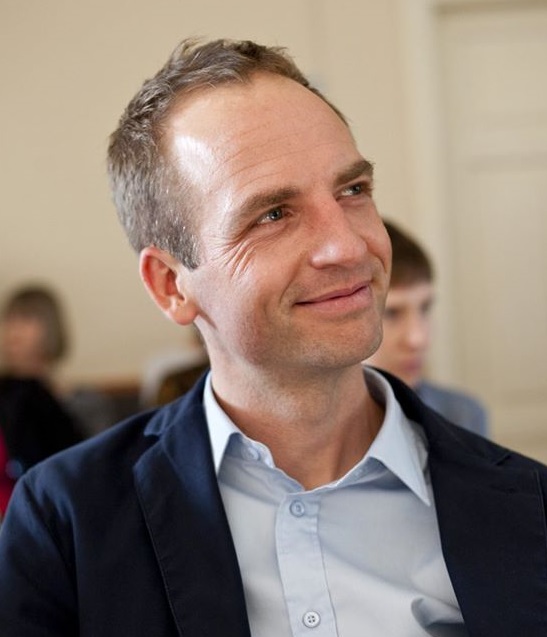 Ben Koschalka is a translator and the assistant editor at Notes from Poland. Originally from Britain, he has lived in Kraków since 2005.