Prime Minister Mateusz Morawiecki has revealed that Poland is seeking to purchase parts of the former German Nazi concentration camp complex of Mauthausen-Gusen in Austria, reports Polish state broadcaster TVP.
The camp was used to imprison many Poles during the war, especially members of the intelligentsia, as part of Nazi Germany's efforts to wipe out the Polish elites after it invaded and occupied Poland. Around 30,000 Poles were killed there, reports TVP.
However, parts of the former camp have been "turned into places unworthy of commemoration", noted Morawiecki on Friday, when he visited Auschwitz with German Chancellor Angela Merkel.
"We are obliged to cultivate memory, because if memory disappears, it is as though we have caused suffering a second time to those who survived unimaginable hell," said the prime minister.
His words are a reference to the fact that land once belonging to the camp complex is now privately owned and has been used for commercial purposes, including building a housing estate. Some former camp buildings in Gusen have been turned into residential homes, notes weekly Wprost.
In 2016, Poland expressed concern to Austria about the "deterioration of Gusen" and "threats to the former camp's material heritage". It proposed establishing cooperation between the Mauthausen Memorial and the Auschwitz-Birkenau State Museum. However, the situation reached a "stalemate on the Austrian side", according to the Polish foreign ministry.
These concerns were echoed in a letter signed by representatives of leading Polish academic and cultural institutions, including the then director of the Institute for National Remembrance (IPN), Łukasz Kamiński, Poland's chief rabbi, Michael Schudrich, and the then director of the POLIN Museum of the History of Polish Jews, Dariusz Stola.
In February this year, Poland's deputy culture minister, Jarosław Sellin, discussed the issue further with representatives of the Austrian government. Already at that stage the Polish government declared its willingness to purchase parts of the former camp that are now in private hands, reports Wprost.
Mauthausen-Gusen was established in 1938, soon after Nazi Germany annexed Austria. Originally built for political opponents of the regime and "criminal" or "antisocial" elements, it expanded rapidly during the war as prisoners from across Europe were transported there.
The largest groups were Polish and Soviet citizens, while other prisoners included Spanish Republicans. Over 25,000 Jewish inmates were also held there, at least half of whom died, according to the US Holocaust Memorial Museum.
The complex of camps was used to imprison a total of around 190,000 people, at least 90,000 of whom died, notes the Mauthausen Memorial. Several thousand of those were murdered in gas chambers. The camp was liberated by US troops in May 1945.
Main image credit: German Federal Archives/Wikimedia Commons (under CC BY-SA 3.0 DE)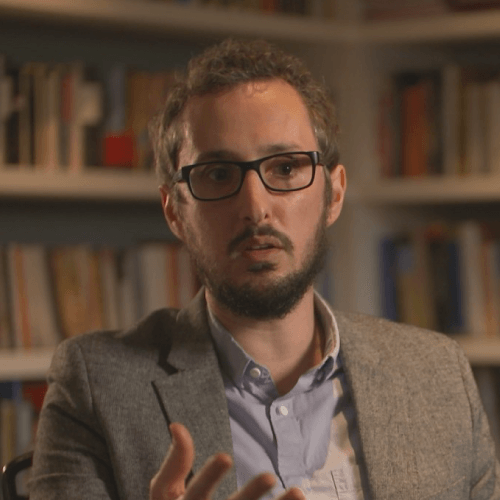 Daniel Tilles is editor-in-chief of Notes from Poland and assistant professor of history at the Pedagogical University of Krakow. He has written on Polish affairs for a wide range of publications, including Foreign Policy, POLITICO Europe, The Independent and Dziennik Gazeta Prawna.