Warsaw's iconic Rotunda has reopened, following a three-year project that saw it demolished and rebuilt. The new building, like before, contains a bank, but also now a top-floor cafe with 360-degree views.
The original building was completed in 1966 as part of the postwar reconstruction of Warsaw, around 85% of which had been destroyed during the German occupation of World War Two. The Rotunda stood in the shadow of the new Palace of Culture and Science, a "gift" from Joseph Stalin to communist Poland.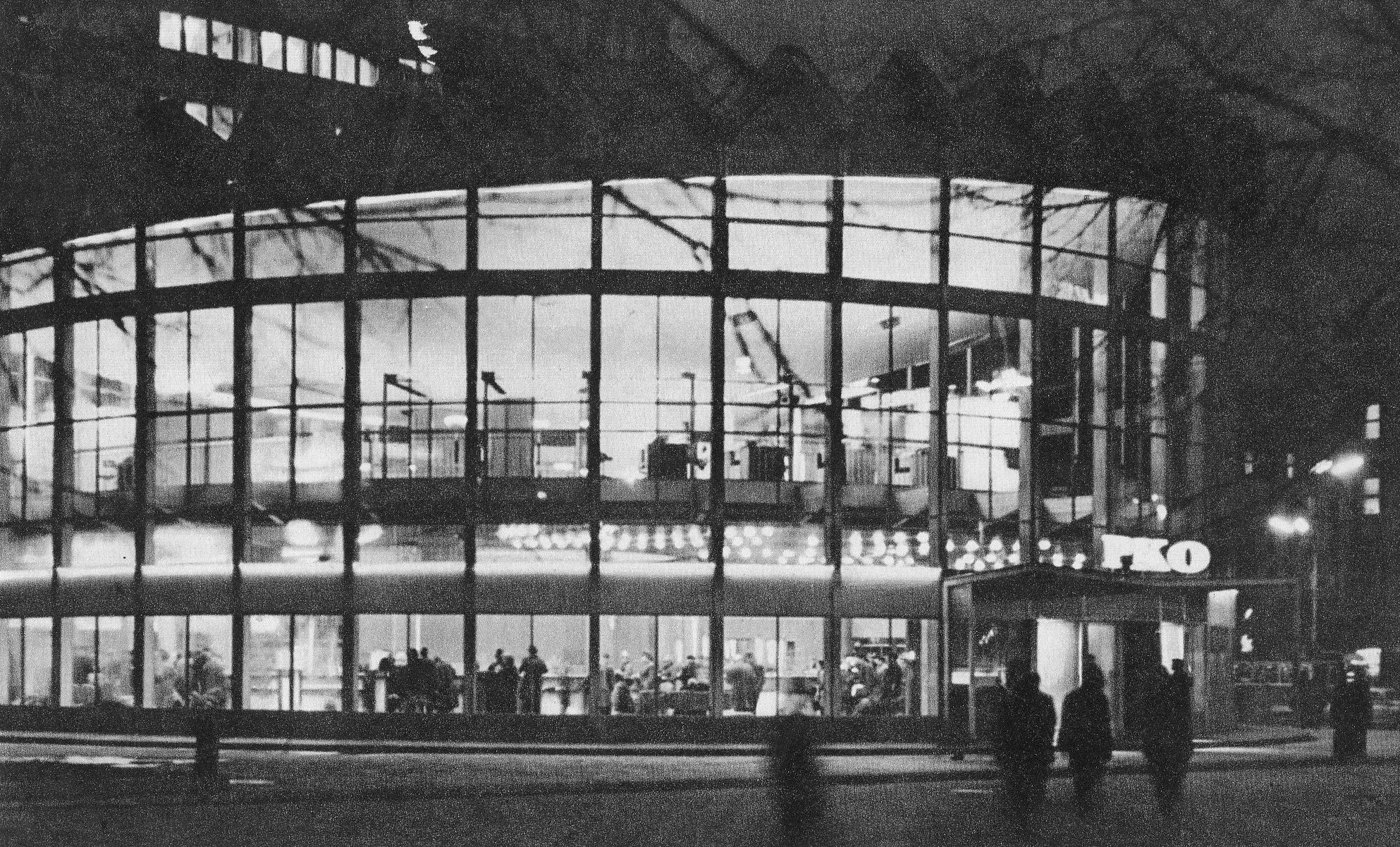 The Rotunda in 1968
The building's round shape, glass facade and zigzag roof quickly made it a distinctive feature of Warsaw's city centre. It was also the site of tragedy in 1979, when an explosion – probably caused by a gas leak – killed 49 people and injured dozens more. The building was left in ruins, but was quickly rebuilt.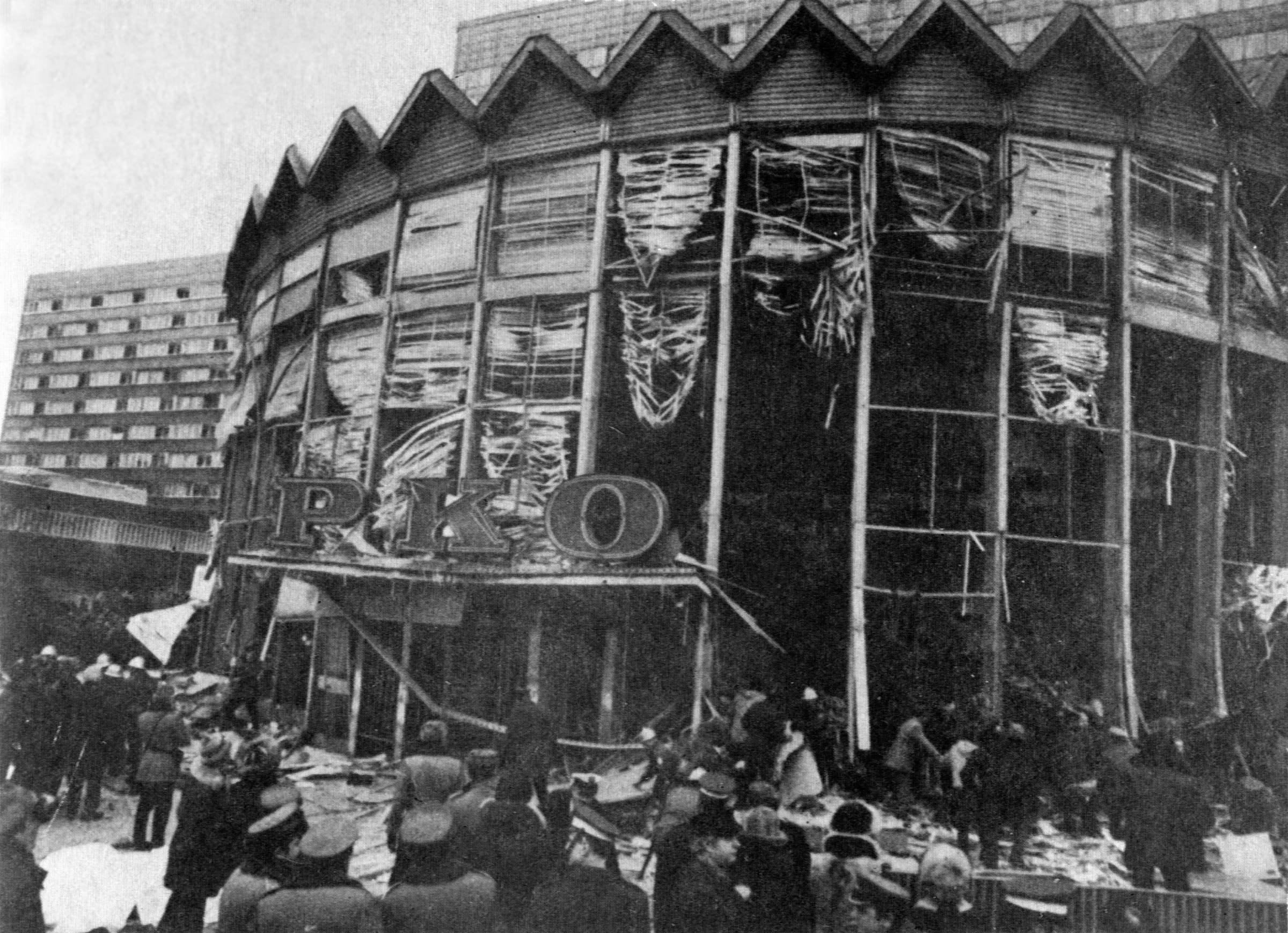 After the 1979 explosion that claimed 49 lives
The most recent reconstruction has been somewhat controversial.
In 2015, Warsaw's conservator gave permission for the Rotunda to be demolished and rebuilt by its owner, PKO Bank Polski. However, two years later his successor found that the decision had been made in error, because the original steel structure of the building from the 1960s was still in place and should have had protected status.
But by then demolition work was already underway, making it impractical to halt the process. Some elements of the original metal structure have, however, been preserved in the new building.
Further criticism has come from civic activist group Miasto Jest Nasze (The City is Ours), which pointed out that the final version of the building differs from the artist's impressions that were initially presented.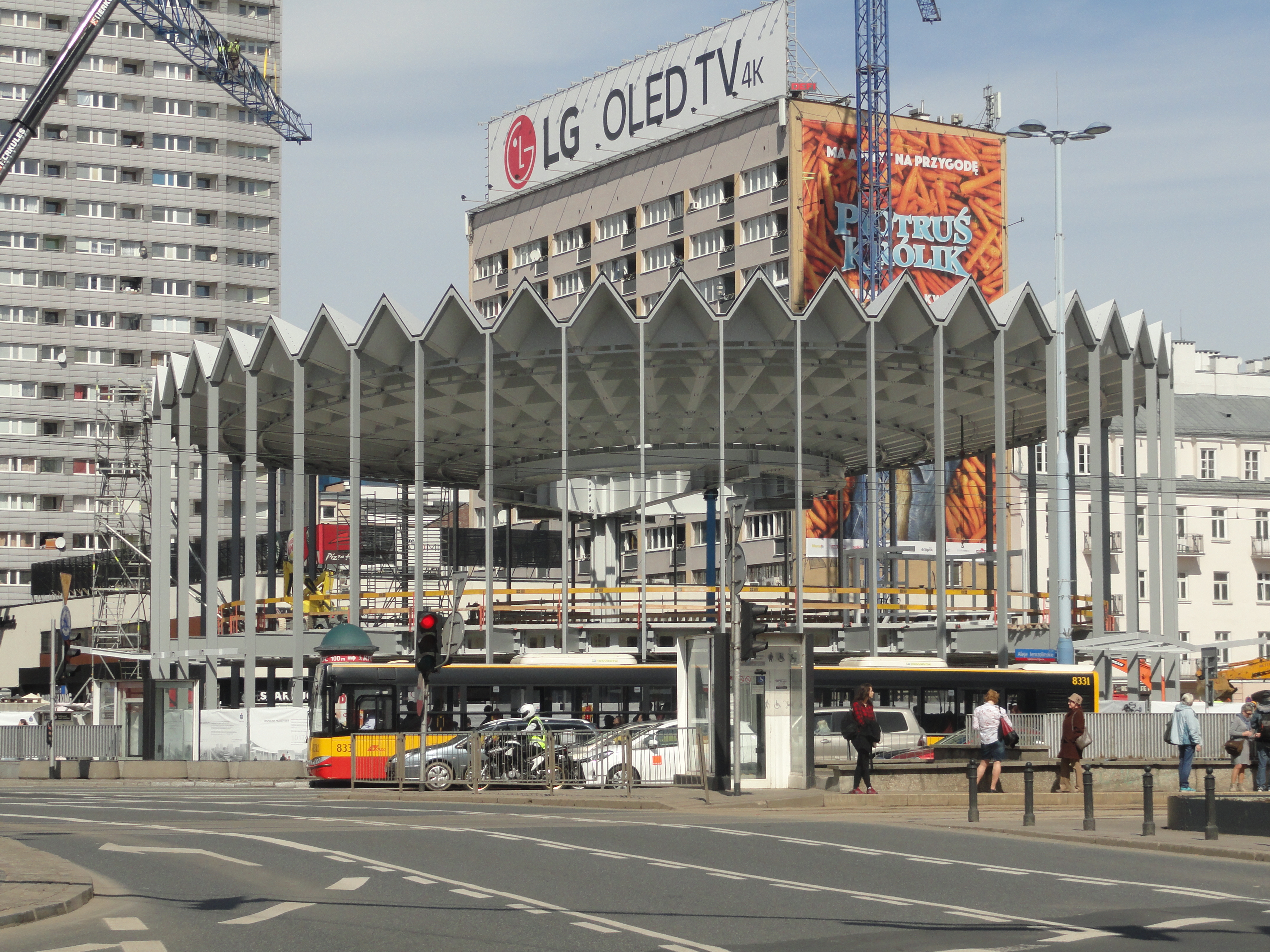 The new Rotunda under construction in 2018
The newly reopened building continues to house banking services from PKO, with the aim of making them as modern, interactive and paperless as possible. But it also now includes a meeting area and cafe, as well as almost 17,000 plants inside and outside the building.
"The old building was seen by most residents of Warsaw only from the outside," says the new building's designer, Bartłomiej Gowin. But "the new one is intended for everyone, not just customers."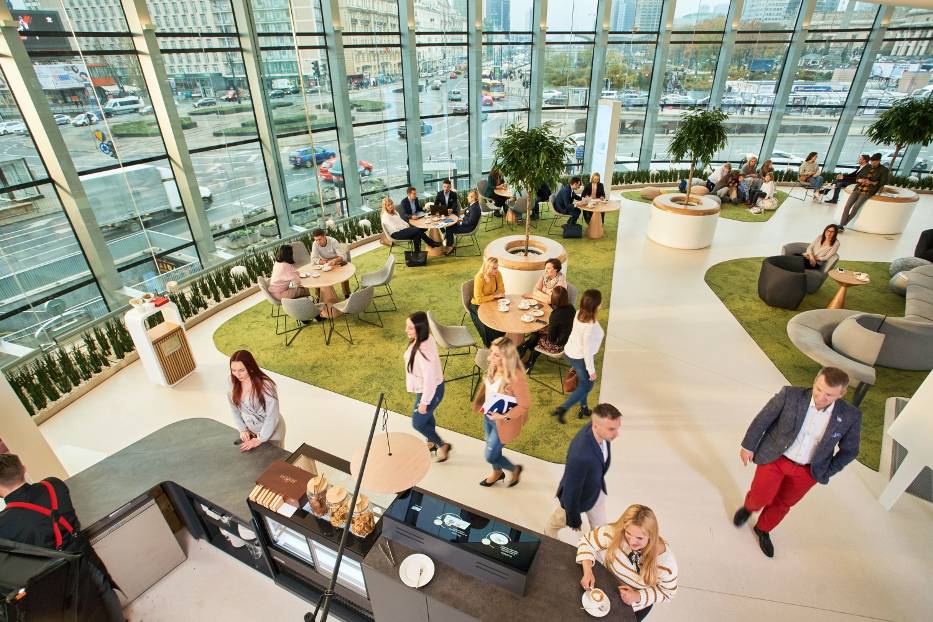 The interior of the new Rotunda (press materials)
"I am proud that we are again giving the inhabitants of the capital the Rotunda, which has not only regained its splendour, but also gained a completely new quality", says Zbigniew Jagiełło, the CEO of PKO, which is celebrating the centenary of its founding this year. "We realise how many people are emotionally connected with this place, which was demonstrated by public consultations when we started revitalisation."
Main image credit: press materials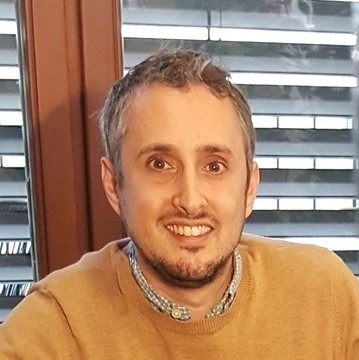 Daniel Tilles is editor-in-chief of Notes from Poland and assistant professor of history at the Pedagogical University of Krakow. He has written on Polish affairs for a wide range of publications, including Foreign Policy, POLITICO Europe, The Independent and Dziennik Gazeta Prawna.