The Cambridge Dictionary now contains an unusual entry: "the Poznań" (complete with Polish ń at the end). The term refers not directly to the Polish city of the same name, but to a celebration by its football fans that has been adopted by their British counterparts.
The story began in October 2010, reports Gazeta Wyborcza, when Lech Poznań, the city's biggest football club, enjoyed a successful season in European competition, including victories against Manchester City, and Red Bull Salzburg and draws against Italian giants Juventus.
During their home match against Lech, Manchester City supporters thought that their Polish opponents had "the best fans ever to come to Eastlands [stadium]", writes The Independent. "Through the game the Poznań fans impressed with their noise, organisation and creativity."
One particular aspect caught the eye: a tradition in which the Polish fans turned their backs on the game, linked arms, and bounced up and down together. Soon after, Manchester City supporters adopted the practice themselves, amid shouts of "Let's all do the Poznań".
Gazeta Wyborcza reports that many English fans commented at the time that the atmosphere in British stadiums had become too subdued, with fans sitting, eating hot dogs, and only occasionally standing and clapping.
The Poznań gave them "an example of how to have fun in the stands instead of just sitting", says Jan Mazurczak of Poznań's tourist organisation.
The practice was then taken up by supporters of some other British clubs, and started to spread internationally too. It was observed among fans of Oman and Iran at this year's Asian Cup.
French supporters also celebrated their World Cup victory in 2018 by performing the dance. This completed a circle, notes Gazeta Wyborcza, because Lech Poznań fans say the idea for the celebration came from seeing it performed by Marseille supporters in the 1990s.
The Poznań has now been adopted by its eponymous city as an unofficial symbol and is used to promote it around the world – a cause that will no doubt be helped by the Cambridge Dictionary's official endorsement.

Main image credit: Jon Candy/Flickr (CC BY-SA 2.0)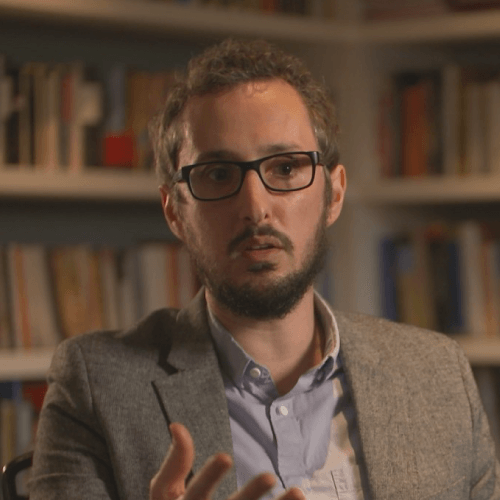 Daniel Tilles is editor-in-chief of Notes from Poland and assistant professor of history at the Pedagogical University of Krakow. He has written on Polish affairs for a wide range of publications, including Foreign Policy, POLITICO Europe, The Independent and Dziennik Gazeta Prawna.