The UK's Polish population has remained at the same level as last year, the latest data from the Office for National Statistics (ONR) reveal, contradicting warnings of a Brexit-induced exodus – or "Brexodus" – of Poles.
The new figures, for the year up to June 2019, show 902,000 Polish nationals in the UK, only a marginal 3,000 less than in the previous data. It means that Poles are still the UK's largest group of foreign nationals, ahead of Romanians and Indians.
The data suggest that reports in both British and Polish media declaring a Brexodus to be underway are exaggerated. They also indicate that the Polish government's efforts to tempt Poles to return home from the UK have not succeeded so far.
In September, the Polish ambassador to the UK, Arkady Rzegocki, urged Polish immigrants to "seriously consider" returning to Poland, where "a rapidly growing economy is creating ever more opportunities". Poland's prime minister, Mateusz Morawiecki, has also appealed to his compatriots to return.
The Polish government is holding a job fair in London to encourage Poles to return home.

'There are still many unknowns related to Brexit. Poles in the UK may feel concerned about the conditions of their work and life. Meanwhile, the situation on the… https://t.co/z2QRk4Jk1y

— Notes from Poland ?? (@notesfrompoland) May 4, 2019
Jakub Krupa, a Polish journalist based in the UK and a board member of POSK Polish Centre in London, believes that the reason for such a small decline in the number of Poles living in the UK so far is because "many people are still waiting to see what's going to happen". Some "actually believe that Brexit is not going to happen after all, and so want to wait and see before making any decisions".
Immediately after the referendum, "there was a lot of uncertainty about the rights of EU nationals and the economic impact of Brexit", says Krupa. Also, the "initial wave of hate crime incidents against migrants, including Poles, created a sense of hostility that made people reconsider their future."
However, Krupa believes that Brexit itself was not necessarily a reason for some to think about leaving, but rather a "trigger" that led them to consider their future more broadly. For many who came to the UK as soon as it opened its labour market to citizens of new EU member states in 2004, Brexit – and the requirement to register for settled status – has been "the first time they have to make a conscious decision about whether they want to stay".
But, says Krupa, whatever happens it seems likely that "the majority is going to stay, because they've settled here, invested their future, bought homes, started families".
A survey of Poles in the UK by the Polish central bank, conducted in 2018, found a big majority, 84%, saying that Brexit had not changed their plans regarding how long they intended to stay. A further 5.5% said they now intended to stay longer so as to secure settled status. The final 10% intended to leave (and were split evenly between those who planned to go before and after Brexit).
The latest ONS data do, however, show that net migration to the UK from the rest of the EU has fallen to its lowest levels since Poland and nine other mostly eastern new member states joined the bloc. This continues a downward trend in net EU immigration since the Brexit referendum.
Madelaine Sumption of the University of Oxford's Migration Obervatory, speaking to BBC News, suggests that Brexit uncertainty was not the only reason for this decline. The lower value of the pound and improving economic prospects in EU countries of origin have also played a role, she believes.
Main image credit: Ilovetheeu/Wikimedia Commons (under CC BY-SA 4.0)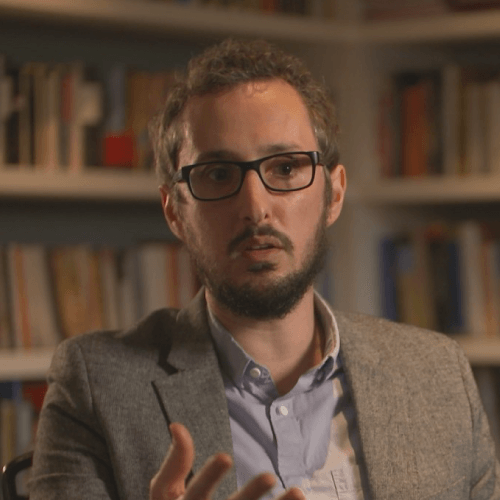 Daniel Tilles is editor-in-chief of Notes from Poland and assistant professor of history at the Pedagogical University of Krakow. He has written on Polish affairs for a wide range of publications, including Foreign Policy, POLITICO Europe, The Independent and Dziennik Gazeta Prawna.