Prosecutors in Poland have discontinued an investigation into Polish-American Holocaust historian Jan T. Gross. He had been accused of "insulting the Polish nation", a crime that carries up to three years in prison.
The claims against Gross, who is professor emeritus of history at Princeton University, stemmed from a 2015 article in which he wrote that, during World War Two, "Poles killed more Jews than Germans".
His argument, although he supported it with references to relevant research, caused outrage in Poland, where he was accused by some of falsifying history and thereby insulting the nation. As a result, he faced an investigation under one of Poland's many "insult laws".
However, prosecutors have found, following consultation with a range of experts, that "there is no unambiguous or convincing data on the number of people of German or Jewish nationality who died as a result of actions by Poles during the Second World War".
One of those experts, Dr Piotr Gontarczyk of the state-run Institute of National Remembrance (IPN), said that there is "no credible academic research" to either prove or disprove Gross's claims, and that therefore they should be "considered within the limits of academic debate", reports news website Onet.
The investigation into Gross, who was questioned for five hours by prosecutors in 2016, caused controversy both at home and abroad, amid accusations it was being pursued under political pressure from above. The prosecutor overseeing the case twice attempted to drop it, in 2016 and 2017, but on both occasions was overruled by his superiors. He was then replaced and demoted to a more junior position.
The Simon Wiesenthal Center, a Jewish human rights organisation, accused the Polish authorities of pursuing a "political witch-hunt" against Gross and attempting to "stifle or distort historical research on the Holocaust through legal means". Media reports in Poland suggested that US officials had warned their Polish counterparts against pursuing the case.
While Gross's research on Polish-Jewish history has been internationally acclaimed, he has faced criticism from conservatives and nationalists in Poland, who accuse him of presenting a distorted and "anti-Polish" version of history.
His works include Neighbours (2001), which examined the Jedwabne pogrom carried out by Poles under the German occupation; Fear (2006), which looked at postwar anti-Jewish violence in Poland; and Golden Harvest (2011), which documented cases of Poles digging up and stealing from Jewish graves.
Gross has also been a vocal critic of the current ruling Law and Justice (PiS) party, which he described in 2016 as "nationalist, xenophobic and authoritarian" and criticised for "enforcing a political agenda with respect to teaching and commemorating Polish history".
Jan Gross for the @ft. 'My homeland's isolation among western democracies is becoming clear. Yet a greater disaster looms internally. A society mobilised around such mendacious propaganda will only grow more xenophobic' https://t.co/euJkQVmiAX

— Notes from Poland ?? (@notesfrompoland) February 6, 2018
In 2016, the current conservative president, Andrzej Duda, sent a request to the foreign ministry asking for an assessment of whether Gross's Order of Merit, awarded to him in 1996, could be withdrawn.
Earlier this year, Gross and other historians of the Holocaust in Poland were attacked by Polish state television, a government mouthpiece, for participating in a conference in Paris that the broadcaster described as "a festival of anti-Polish lies".
Polish state TV described an academic Holocaust conference in Paris as a 'Festival of anti-Polish lies'.

It gave all scholars their proper titles apart from Jan Gross, who was described as a 'columnist' instead of professor emeritus of history at @Princeton. pic.twitter.com/ZH3fD0Sbwz

— Notes from Poland ?? (@notesfrompoland) February 23, 2019
Main image credit: Sławomir Kamiński/Agencja Gazeta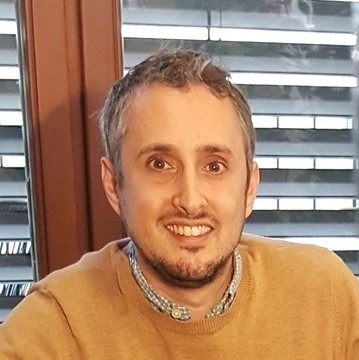 Daniel Tilles is editor-in-chief of Notes from Poland and assistant professor of history at the Pedagogical University of Krakow. He has written on Polish affairs for a wide range of publications, including Foreign Policy, POLITICO Europe, The Independent and Dziennik Gazeta Prawna.