Poland and China have inaugurated their first regular direct cargo train connection, linking Xi'an, a city of 12 million in central-northwest China, with the Polish port city of Gdańsk.
The new service will decrease the time required to transport goods between China and Europe by up to five days. The cargo can be then sent on further to Scandinavia and the UK, with plans to also link onwards to Spain, France and West Africa in the future.
The journey currently takes 11-12 days, which will be reduced to ten days in the near future. The first, 30-carriage train arrived in Gdańsk on 21 November, with the next planned for December. Weekly arrivals are due to begin in January 2020.
"We want Poland to be the first [European] country to receive goods from the Far East, so that all the taxes and customs duties would be paid here," Grzegorz Witkowski, Poland's deputy minister for marine economy, told the Polish Press Agency (PAP).
The trains from Xi'an will pass through Kazakhstan, Russia and Belarus, before reaching the Polish land terminal of Adampol Małaszewicze, then continuing to Gdańsk. The container terminal in Gdańsk is the biggest in the Baltic Sea region.
"The direct rail link from China directly to the Port of Gdańsk is an alternative to Western European ports, which significantly reduces the time of container delivery to transports to the Scandinavian and British markets," said Łukasz Greinke, President of the Port of Gdańsk authority.
"We see it as an opportunity to use our highly developed network of connections and transshipment infrastructure."
The new connection is a part of the Belt and Road Initiative, also dubbed the "New Silk Road", a Chinese government strategy to invest in and develop infrastructure in 152 countries across Asia, the Middle East, Europe, Africa and also South and Central America.
In July, China's foreign minister, Wang Yi, came to Poland in an effort to reinvigorate cooperation and boost trade within the so-called 17+1 framework, a part of the Belt and Road initiative dedicated to 17 countries in Central and Eastern Europe.
According to Poland's foreign ministry, in 2018 the trade flows between Poland and China amounted to 33 billion dollars, and were characterised by a strong imbalance, with Polish exports adding up only to 2.5 billion.
It has been a challenging year for the relations between China and Poland, which became a front line in the American-Chinese rivalry. In January, Poland arrested a Chinese Huawei employee over spying allegations. The Trump administration repeatedly suggested that Huawei was an arm of the Chinese government, and issued a criminal indictment in January, accusing Huawei of stealing American technology and breaking US sanctions against Iran.
A @Reuters special report on 'how Poland became a front in the cold war between the U.S. and China', including an interview with the Chinese @Huawei executive arrested in Poland earlier this year on espionage charges (and subsequently fired by the firm) https://t.co/ld38Cjfhel

— Notes from Poland 🇵🇱 (@notesfrompoland) July 2, 2019
The Polish government sees the US as an ally in ensuring national security, and has been trying to persuade Trump's administration to build a permanent military base in Poland.
Main image credit: PughPugh/Flickr (under CC BY 2.0)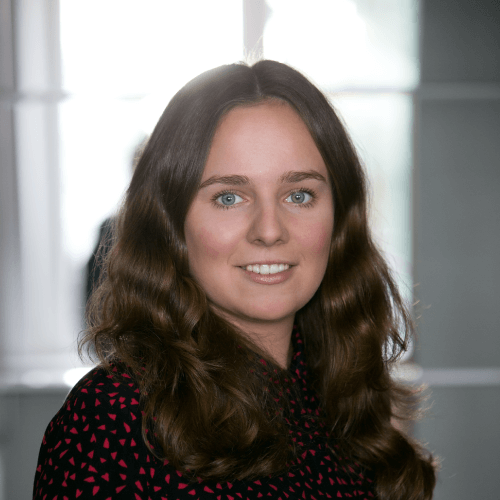 Monika Prończuk is the deputy editor of Notes from Poland. She was previously the Nico Colchester fellow at the Financial Times, acting FT Poland correspondent, and journalist at OKO.press, an independent fact-checking media outlet. Her articles have appeared in Quartz, Financial Times, Politico, Gazeta Wyborcza and Tygodnik Powszechny.