One of the first acts of the new opposition speaker has been to return European Union flags to the Senate.
They had been removed in the previous parliamentary term, when the conservative Law and Justice (PiS) party controlled the upper house of parliament, reports weekly Wprost.
Restoring the EU flags, which now once again stand alongside Polish ones, is "a small sign of a return to normality, to the family of Western civilisation", said speaker Tomasz Grodzki, who was elected on Tuesday as the candidate of the centrist, pro-EU opposition.
During PiS's first term in office, its decision to avoid using EU flags in certain state offices aroused controversy.
Soon after becoming prime minister in 2015, Beata Szydło had them removed from the press conference room in her chancellery. Public statements should be made in front of "the most beautiful white-and-red flags", she said.
Such decisions were criticised by the domestic opposition, who saw them as emblematic of worsening relations with the EU under the somewhat Eurosceptic PiS government, which has clashed with Brussels on issues ranging from refugees to the rule of law.
Szydło's decision also drew comment and criticism from abroad. Member of the European Parliament and former Belgian prime minister Guy Verhofstadt, then the leader of the Alliance of Liberals and Democrats for Europe, asked: "So you don't want EU flags, but you still want EU money?"
Since winning the presidency as PiS's candidate in 2015, Andrzej Duda and his officials have also generally given press conferences against a backdrop of Polish flags. By contrast, his predecessor, Bronisław Komorowski – like Grodzki from the Civic Platform (PO) party – usually included EU ones.
Last year, Duda described the EU as "an imaginary community that is of little relevance to Poles", telling Brussels to "leave us in peace and let us fix Poland".
However, EU flags did not disappear completely. They can still be seen in certain locations in the chancelleries of the prime minister and president, as well as in the Senate, as the former PiS speaker was quick to point out yesterday.
The opposition's surprise victory in Senate elections last month will alter the balance of power and political process in parliament. Some changes, such as the flags, will be symbolic. But the Senate also has powers to delay and scrutinise legislation, and to make appointments to certain important state positions.
Main photo credit: Sławomir Kamiński/Agencja Gazeta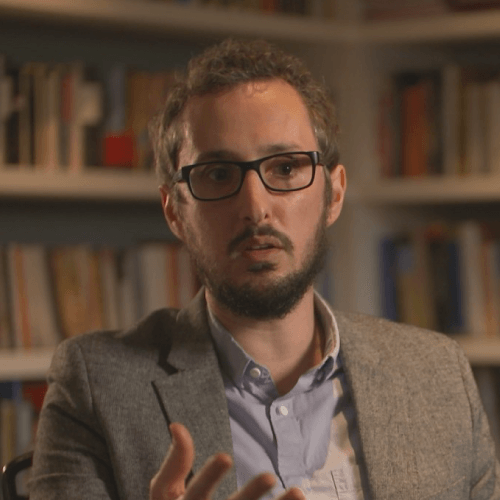 Daniel Tilles is editor-in-chief of Notes from Poland and assistant professor of history at the Pedagogical University of Krakow. He has written on Polish affairs for a wide range of publications, including Foreign Policy, POLITICO Europe, The Independent and Dziennik Gazeta Prawna.