The head of the Polish Episcopal Conference (KEP), the central organ of the Catholic Church in Poland, has criticised the ruling Law and Justice (PiS) party and the Supreme Court for failing to take action against abortion.
His comments highlight one of the challenges facing PiS in the upcoming parliamentary term, when it will come under renewed pressure to tighten Poland's abortion law from the church, a new far-right party in parliament (which has promised to push this issue), and conservatives within its own ranks.
In a statement published by the KEP, Archbishop Stanisław Gądecki "expressed disappointment at the failure by the ruling party to fulfil its electoral promise to protect life from the moment of conception". He noted that PiS had pledged to do so in a 2014 party programme.
Gądecki also noted his "sadness" that the Constitutional Tribunal, Poland's constitutional court, has refused to consider a request to rule on whether abortions carried out due to foetal abnormalities violate the constitution's requirement that human life be protected.
"The lack of a decision by the Constitutional Tribunal means that hundreds of children will be killed in the coming years, simply because they are defenceless and harmed by fate," said the archbishop. This is "direct discrimination" and "violates the principles of democratic rule of law".
Under Poland's current abortion law, which was passed in 1993 and is one of the strictest in Europe, abortion is only permitted under three circumstances: when pregnancy threatens the woman's life or health; if pregnancy is the result of a criminal act (such as rape or incest); or if the foetus is seriously malformed.
The last of these circumstances constitute almost all of the 1,000 or so legal abortions that take place in Poland every year. Many religious conservatives have called for an end to these "eugenic abortions", as they label them.
Leading figures in PiS as well as President Andrzej Duda have also expressed support for outlawing such abortions. Kaczyński last year said his party would "strive so that even very difficult pregnancies, when the child is condemned to death, is severely deformed, will end in birth, so that the child can be christened, buried, given a name".
However, in practice his party has taken no concrete steps towards implementing this aim, leading to criticism from many on the religious right.
Although PiS is a deeply conservative party with close links to the Catholic Church, it also has to contend with the fact that a majority of the public are, according to polls, satisfied with the current so-called abortion "compromise". Indeed, surveys indicate that there is greater support for liberalising the law than for tightening it (albeit a minority in both cases).
Two of the largest sets of demonstrations during PiS's first term were provoked by this issue. During the "black protests" of 2016 and 2018, tens of thousands of women came out onto the streets to oppose legislative initiatives to restrict the right to abortion.
Though PiS had previously expressed support for the bills (which were submitted to parliament by conservative organisations), the scale of the protests led them to back away.
Later, a group of over 100 MPs, mainly from PiS, submitted a request to the Constitutional Tribunal for it declare abortions carried out due to foetal abnormalities unconstitutional. They argued that such abortions contravene the constitution's guarantees of respect for human dignity, the right to life and equality.
However, the tribunal failed to rule on the case for two years – and then it was automatically wiped from the slate due to the end of the previous parliamentary term last month.
Some suspect that the tribunal's president, Julia Przyłębska, a PiS appointee and close associate of Kaczyński, had deliberately let the clock run down to avoid stirring up this controversial issue, especially before elections.
But now, with the far right and the left returning to parliament – both of them keen, for different reasons, to put abortion on the agenda – PiS will face renewed pressure to confront this issue, including from within its own party ranks.
'The pro-abortion movement is the second incarnation of Nazism,' says the deputy head of PiS's parliamentary caucus. He wants abortion banned in all cases, including rape. Asked if he'd feel the same if his wife was pregnant as a result of rape he says yes https://t.co/iBMURekERK

— Notes from Poland ?? (@notesfrompoland) June 16, 2019
Main image credit: Silar/Wikimedia Commons (under CC BY-SA 4.0)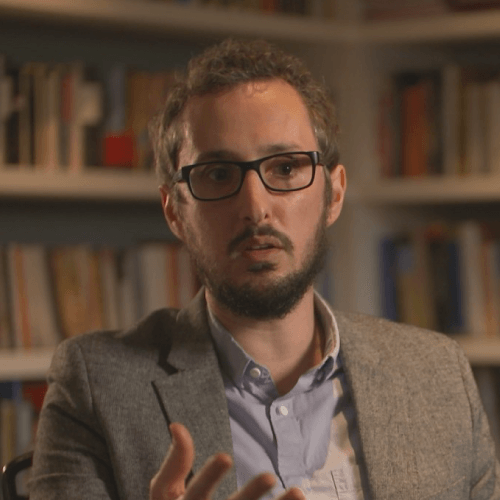 Daniel Tilles is editor-in-chief of Notes from Poland and assistant professor of history at the Pedagogical University of Krakow. He has written on Polish affairs for a wide range of publications, including Foreign Policy, POLITICO Europe, The Independent and Dziennik Gazeta Prawna.