The prosecutor's office has initiated an investigation into Henryk Jacek Schoen, the director of Kraków's Bagatela theatre, who is accused by at least eight women of bullying and sexual harassment.
The women, who all work at the theatre, told broadcaster TVN24 that Schoen had been carrying out his abuse for over 15 years. They decided to come forward now because his behaviour had intensified recently.
"One of our female colleagues started having a panic attack and vomiting after leaving a meeting with Schoen. We realised we could not stay silent," the women told TVN24.
According to the victims' testimonies, Schoen put his tongue into the mouth of one of the women and then told her to "not to get hysterical". Another woman recalls how Schoen started licking her neck. He also "repeatedly" kissed her on the lips and, when she ran away, would summon her to his office and stroke her hands. When she protested, Schoen told her he liked it when she was "rough".
One of the actresses said that the director felt "like he was our owner".
– Przez wiele lat to były tylko słowa, ale w końcu mnie dopadł. Nie miałam dokąd uciec, byłam sama. Ściskał mnie i nie pozwalał odejść. Lizał mnie po twarzy i wpychał język – opowiada jedna z kobiet, oskarżających dyrektora Bagateli o molestowanie. https://t.co/q7pW8PcxKz

— Wyborcza.pl Kraków (@Wyborcza_Krakow) November 6, 2019
Schoen denies any wrongdoing, calling the accusations "lies". On Thursday, he announced that he would take an indefinite period of leave. "I feel that it is too much for me… This slander campaign. I am being treated like a monster, even though I never harassed anybody," he told TVN24.
The eight women have also written a joint letter to Kraków's mayor, Jacek Majchrowski, asking him to intervene. "We have been enduring sexual harassment by Schoen since years … He has been using his professional position to cross boundaries and violate our personal integrity and dignity," they wrote.
After a meeting with the accusers and with Schoen, Majchrowski informed the prosecutor's office of the matter.
Bagatela is one of the oldest and best-known theatres in Kraków, with a history dating back to 1918. It mainly shows comedies and musicals.
Main image credit: Zygmunt Pet/Wikipedia (under CC BY-SA 4.0)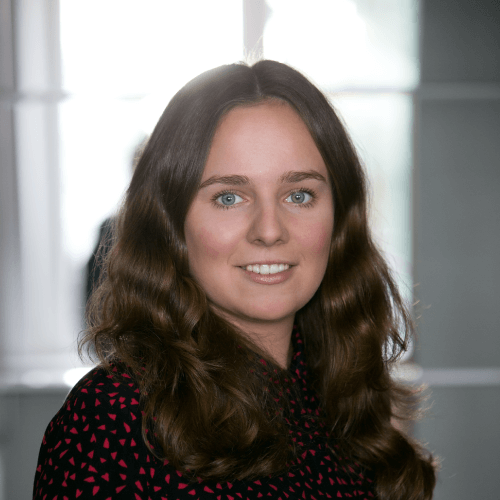 Monika Prończuk is the deputy editor of Notes from Poland. She was previously the Nico Colchester fellow at the Financial Times, acting FT Poland correspondent, and journalist at OKO.press, an independent fact-checking media outlet. Her articles have appeared in Quartz, Financial Times, Politico, Gazeta Wyborcza and Tygodnik Powszechny.