The regional medical court in Łódź, central Poland, has suspended a doctor from practising medicine for a year after he repeatedly publicly criticised vaccinations given to children.
The doctor, Hubert Czerniak (who has waived his legal right to anonymity), is a prominent figure in Poland's growing anti-vaccine movement. He claims that vaccines are part of a conspiracy to weaken the Polish nation, and perpetuates the discredited claim that they cause autism.
"Everything is being prepared to de-nationalise the Poles", he warned in one video. "Sick children will not become a strong national backbone". At an anti-vaccine protest earlier this year, Czerniak compared compulsory vaccines to the Nazi regime, leading Poland's chief sanitary inspector to criticise him.
Rozumiem, że lekarz może zbłądzić.Ale jak nisko można upaść???Polski lekarz z faszystowskim gestem, demonstranci w pasiakach…#stopnop #czerniak #faszystowskiepozdrowienie

Opublikowany przez Marka Posobkiewicza Poniedziałek, 3 czerwca 2019
The court described Czerniak's actions as "highly socially harmful". It found that he was guilty of spreading "anti-health" information, in contravention of the code of medical ethics, which requires doctors to act in accordance with current medical knowledge. The defendant intends to appeal against the decision.
Poland, like many developed countries, has been experiencing a backlash against vaccinations in recent years. The number of people refusing compulsory vaccinations grew thirteenfold in 2008-18, reaching 40,151 in the latter year. The proportion of children being vaccinated against measles has fallen below the 95% threshold required for herd immunity.
So far this year, there have been more cases of measles in Poland than in the previous 18 years combined. Many cases, however, are found among the large immigrant population from Ukraine, which has much lower levels of vaccination and has been experiencing a measles epidemic. The government has considered plans to implement an entry ban on unvaccinated foreigners.
There is also an increasingly prominent anti-vaccine movement in Poland, which brought thousands onto the streets of Warsaw last year to protest against compulsory vaccines. The leading anti-vaccine organisation, with which Czerniak was involved, last year gathered the requisite 100,000 signatures for submission to the parliament of a legislative proposal to end mandatory vaccinations for children.
1000s protest in Warsaw against compulsory vaccinations. Number of Polish parents refusing to vaccinate kids up 800% since 2010 (with cases of measles up 900%). This year Poland dropped below 95% measles vaccination threshold required for herd immunity https://t.co/WzVH1tqqpp

— Notes from Poland ?? (@notesfrompoland) June 2, 2018
The medical community and local authorities have sought to fight back against growing anti-vaccine sentiment. A number of cities, including Poznań and Częstochowa, have restricted or banned entry to public nurseries and preschools for unvaccinated children. Medical boards are taking tougher disciplinary action against doctors who propagate unscientific advice on vaccines.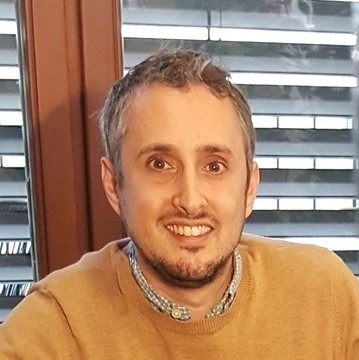 Daniel Tilles is editor-in-chief of Notes from Poland and assistant professor of history at the Pedagogical University of Krakow. He has written on Polish affairs for a wide range of publications, including Foreign Policy, POLITICO Europe, The Independent and Dziennik Gazeta Prawna.